The Best Things to Do During 1 Week in Palm Springs, California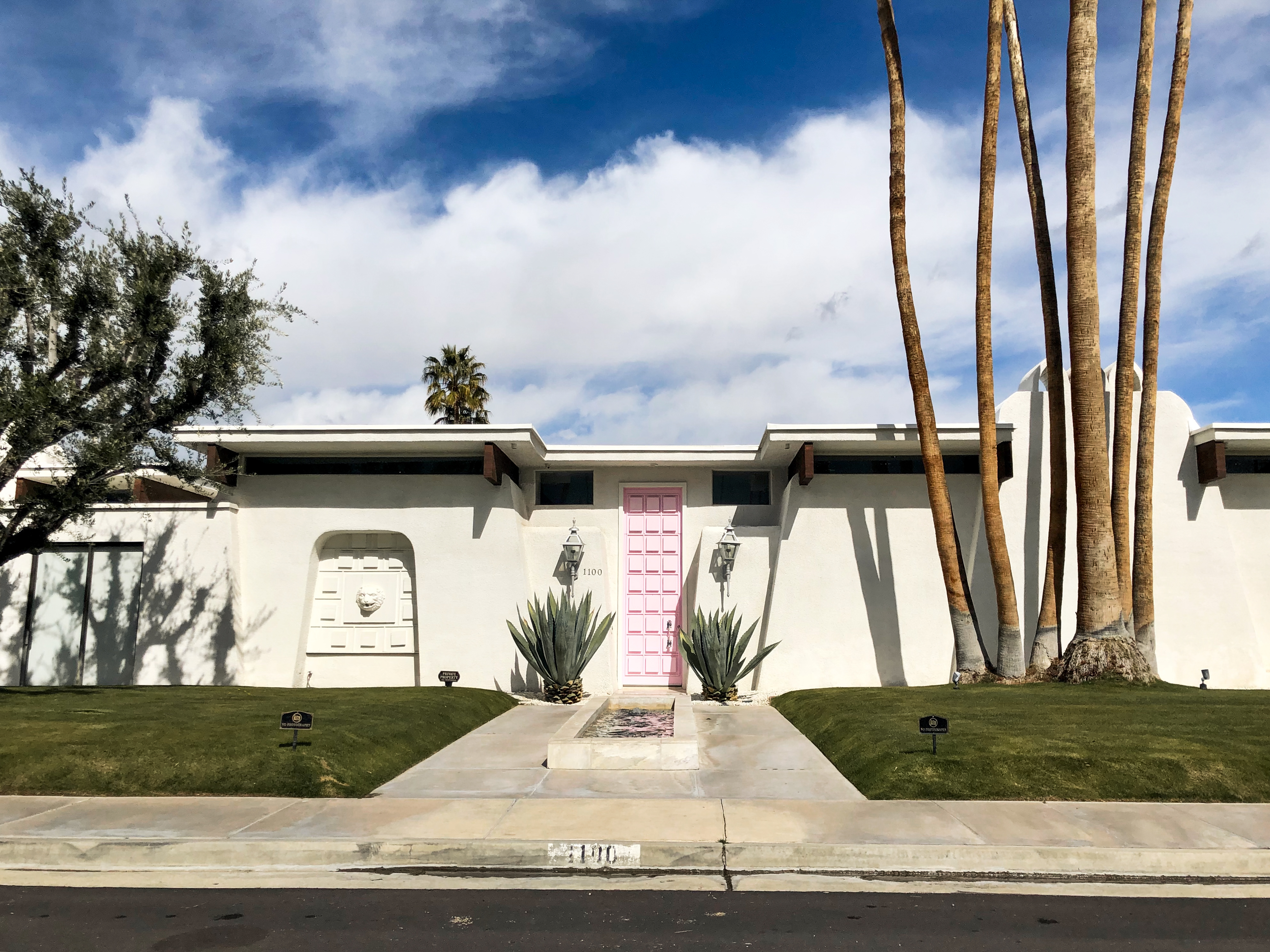 There aren't many places that exude that retro 50s/60s vibe more so than Palm Springs. During the Rat Pack era, it was the weekend paradise of Frank Sinatra, Elvis Presley, and other Hollywood stars. Nowadays Palm Springs is home to the slower vibe of golfing retirees, hipsters, hikers, and snowbirds. However, the elegant mid-century modern structures still have that appeal for many wanting to experience the unique desert getaway. Find out how to spend the ultimate 1 week in Palm Springs, California!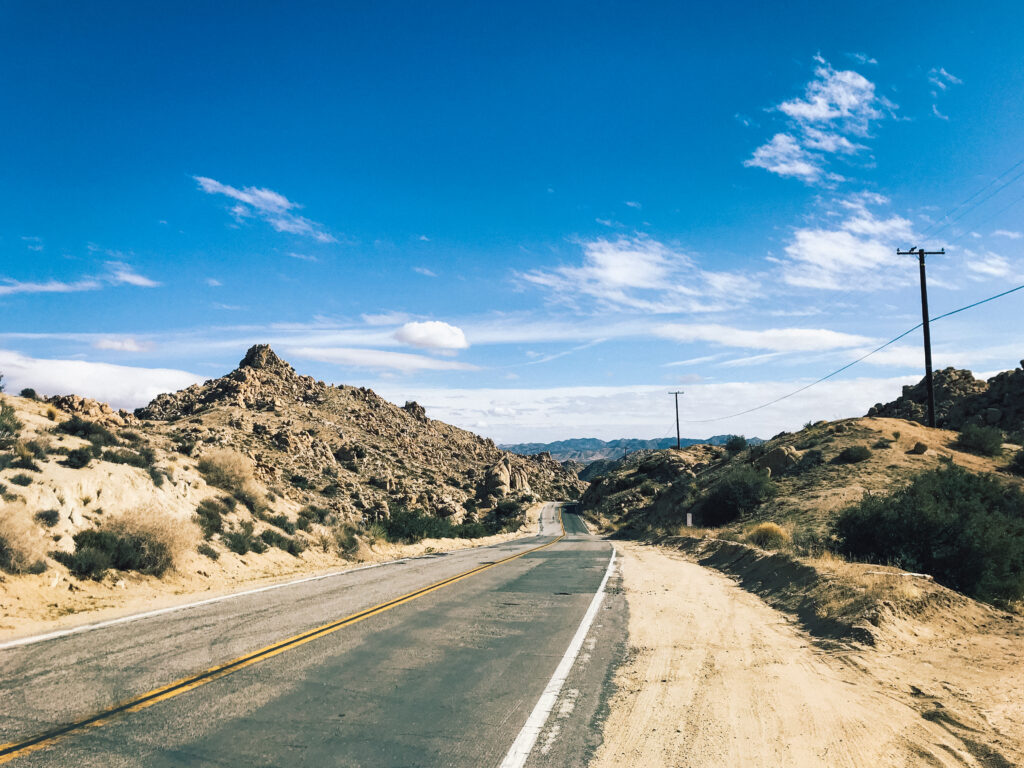 Greater Palm Springs in the Coachella Valley, is host to 9 separate cities, all linked by Hwy 111 down to the Salton Sea. These cities include: Palm Springs, Desert Hot Springs, Cathedral City, Rancho Mirage, Palm Desert, Indian Wells, La Quinta, Indio, and Coachella. The core shopping district along Palm Canyon Drive features retro shops, boutique hotels, and restaurants. The surrounding canyons offer trails where you can even walk along the San Andreas Fault!
The best time to visit Palm Springs is from October – May. During the summer it's extremely hot and dry. While you can expect sun for most of the year, it can still get chilly in the winter. If you drive high enough in the San Jacinto Mountains you can even expect snow! Whether you're looking for a desert adventure or just a weekend in the sun, Palm Springs, California has something for everyone!
Where to Eat in Palm Springs, California
1. Las Casuelas Nuevas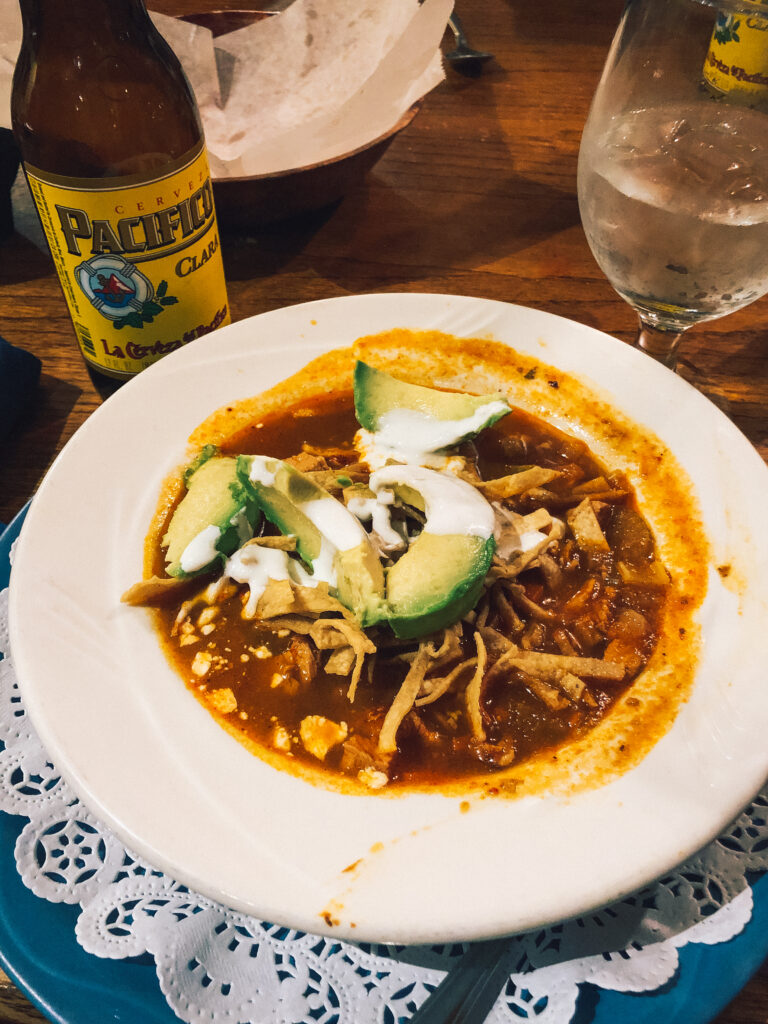 If you're looking for Mexican food in Palm Springs, then there's no better place than Las Casuelas Nuevas. It's a local staple that has been serving great Mexican food in the Coachella Valley for over 40 years. It's in a charming old building, with beautiful Mexican decor and a courtyard under the stars. The food here is reasonably priced and is as authentic as you can get!
2. Schnitzelhaus
Taste the Bavarian food experience in the Coachella Valley at Schnitzelhaus! Authentic German food from Bavaria is now available in Palm Desert. It's a small restaurant but decorated very traditionally. It really feels just as if you're sitting in a small Bavarian village. Although the food is quite expensive, it was worth it to find traditional Allgäuer Kässpatzen here!
3. Date Gardens
The Coachella Valley is the ideal place for the date of your dreams. When I saw "Date Shakes" advertised everywhere, I had no clue they were talking about the food. It turns out almost 90% of US date production happens here. Date orchards like Oasis Date Farm or Shields Date Garden let you sample different varieties for free. When you're there you need to try the signature date shake: crushed dates mixed into a vanilla milkshake. They are SO delicious, and a lot richer than they look!
Where to Stay in Palm Springs, California
1. Mid-Century Modern Motel
If you're looking to stay in Palm Springs and want a real retro experience, then staying in a mid-century motel is a must! There are a number of them around the city and close to Palm Canyon Dr. Many have a rich history of celebrity visitors from back in the day and have not changed much since the 50s/60s.
A few to check out include: The Riviera Palm Springs, Parker Palm Springs, the Del Marcos Hotel, Palm Springs Rendezvous, Colony Palms Hotel, and the Caliente Tropics Resort.
2. A Resort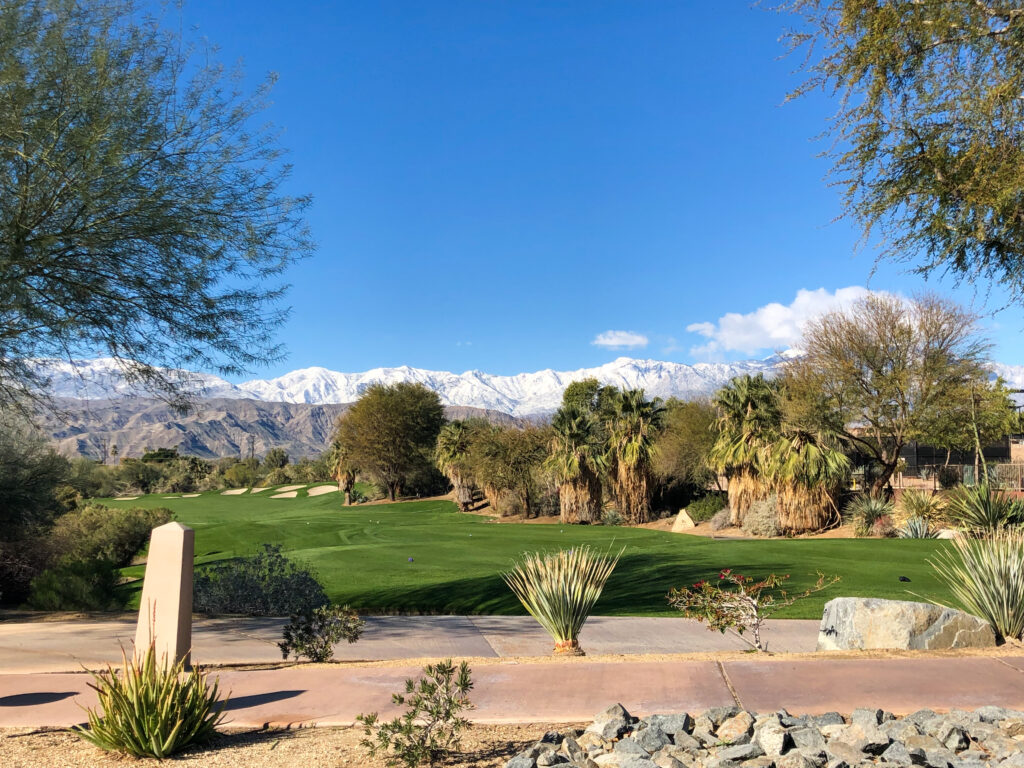 We stayed at the Westin Desert Willow Villas in Palm Desert. This resort offers many amenities in suites with fully equipped kitchens, balconies, laundry, separate living areas, and complimentary Wi-Fi. If you're staying as a family and are wanting a bigger space without the full expense of renting a house then this is a great option!
3. Rent a House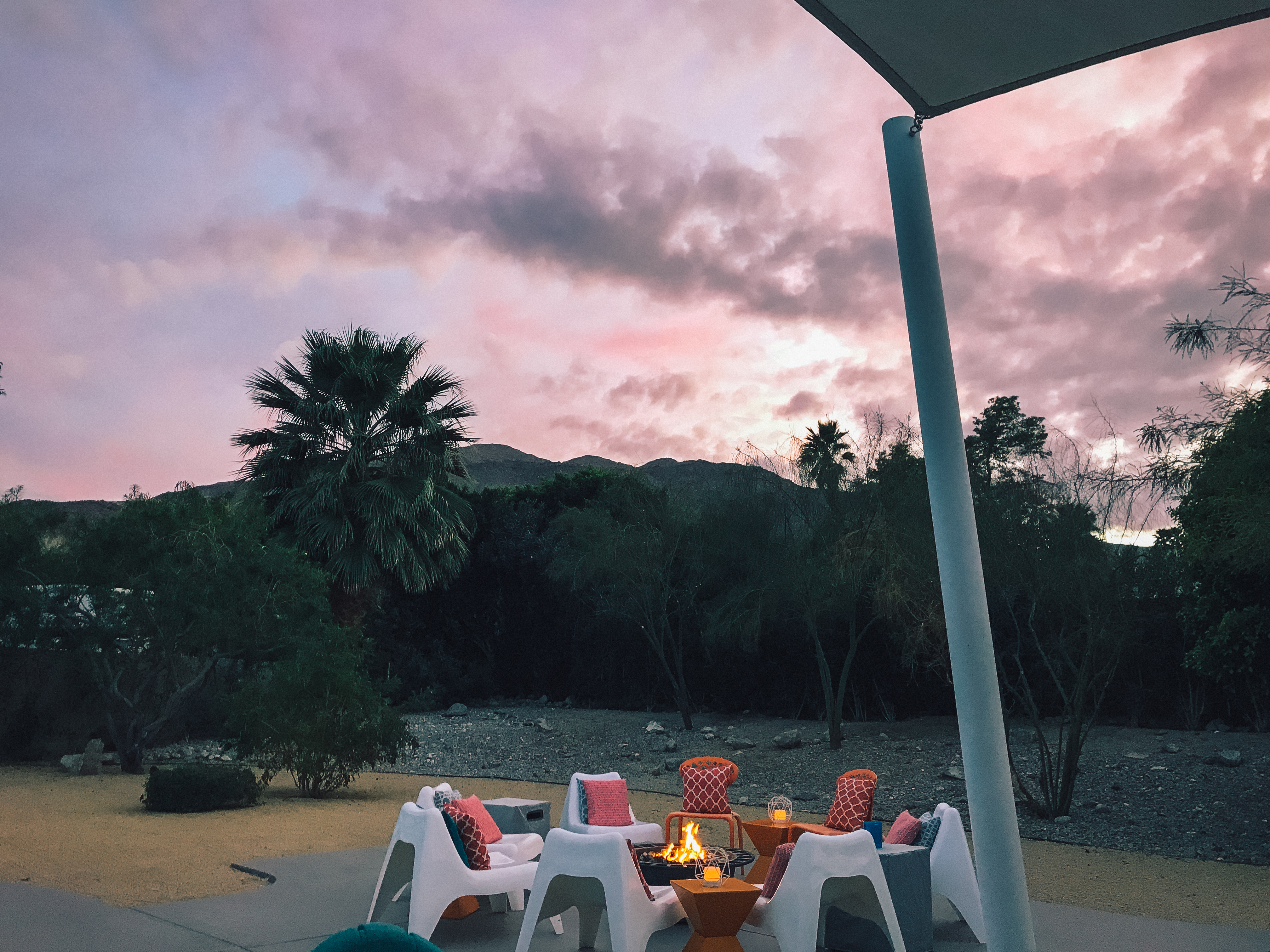 For those looking to spend longer periods of time in Palm Springs, renting a house for anywhere from 1 week to 3 months is your best bet! You can find great mid-century modern houses that are fully furnished and have their own pools.
Where to Shop in Palm Springs, California
1. Shag Store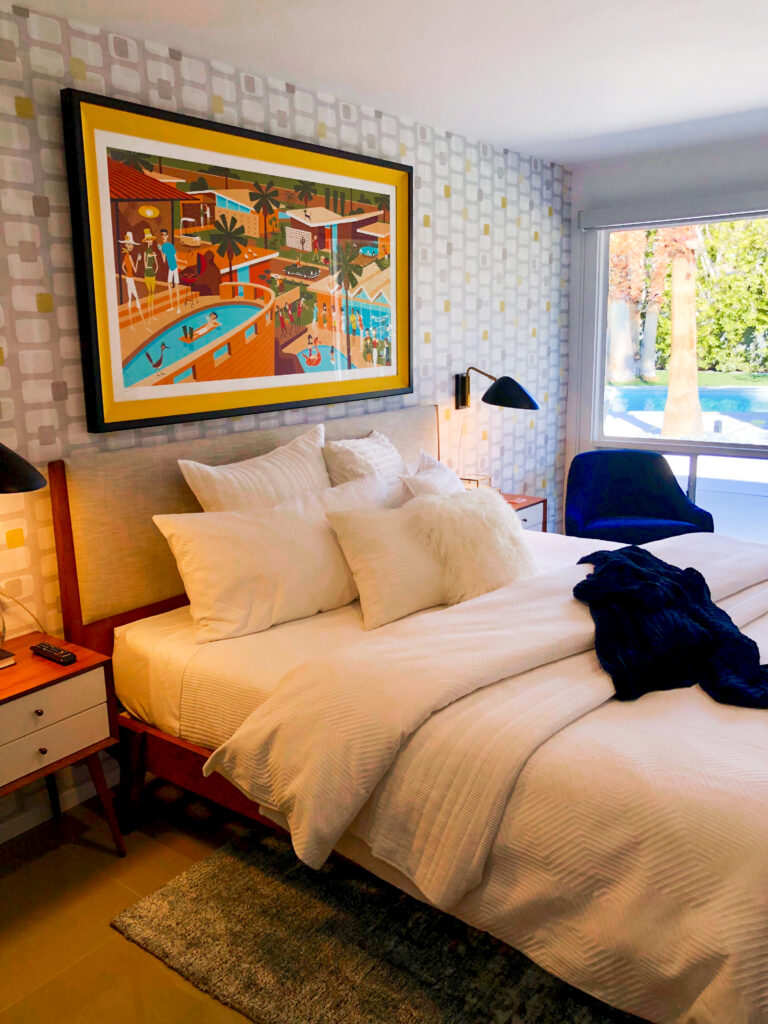 Nobody does art that epitomizes Palm Springs like Shag. His sleek, colourful, retro pieces have that "Jetson's" look that portray poolside party people against mid-century modern landscapes. All of Shag's work is done in a bright pop-art style. You can find a variety of prints, books, homeware, and original pieces at his store. Occasionally he's even in the store and will personally sign his pieces for you!
2. Destination PSP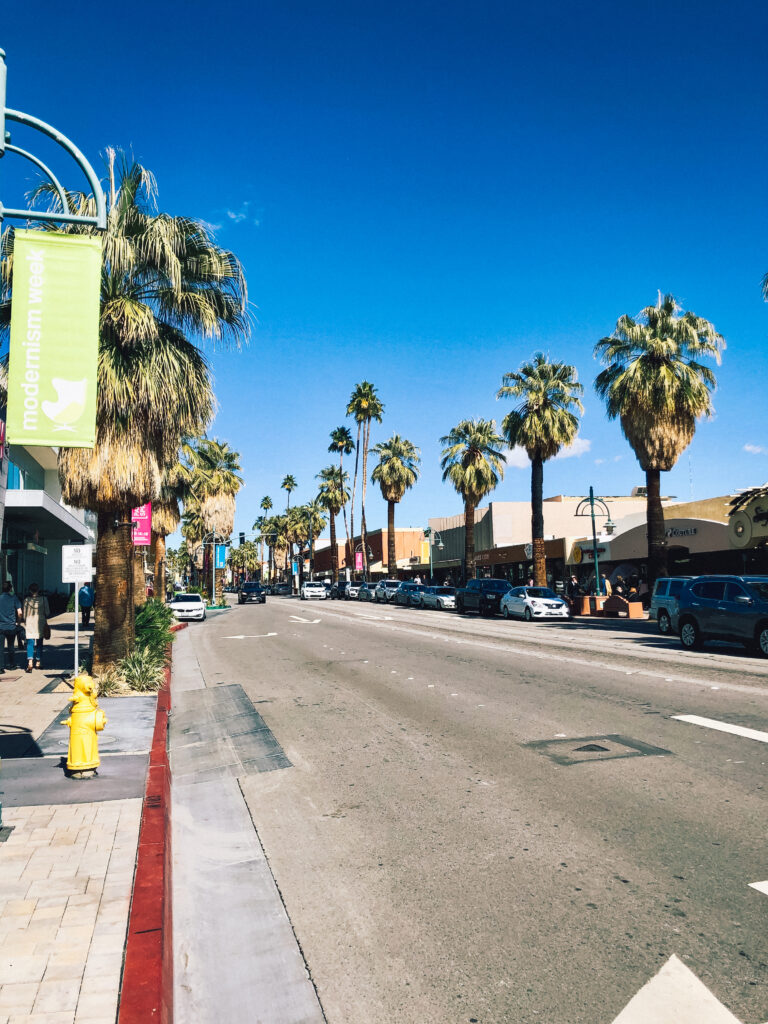 Destination PSP is a Palm Springs-style shop that's situated among other gift shops on Palm Canyon Dr. You can find vintage and mid-century-modern-inspired pieces of clothing, homeware, posters, and coffee table books featuring iconic Palm Springs homes! If you're looking for a piece of Palm Springs to bring home, I'm sure you'll find it at Destination PSP.
3. Desert Hills Premium Outlets
If you're looking for some deals at all your favourite stores, then you need to visit Desert Hills Premium Outlet. They have everything from Gap to Gucci. Wear comfortable shoes and expect to spend at least half the day here as this mall is huge! It's about 20 minutes west of Palm Springs, just off the main freeway.
What to Do in Palm Springs, California
1. Joshua Tree National Park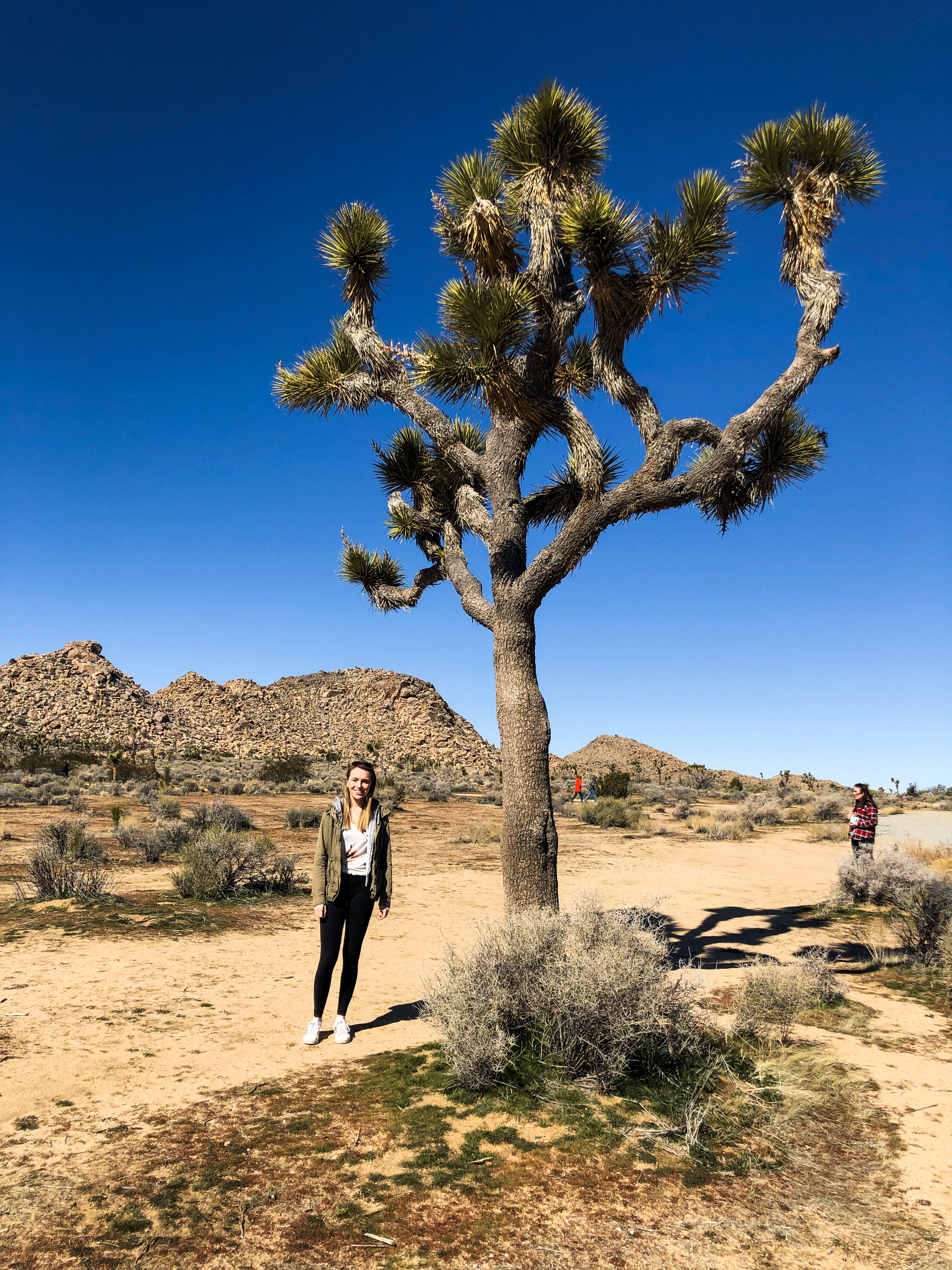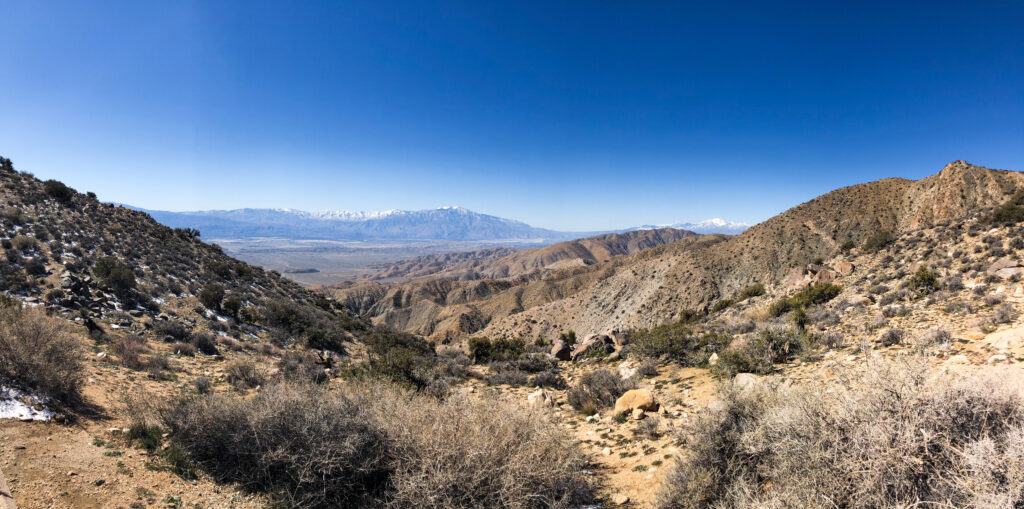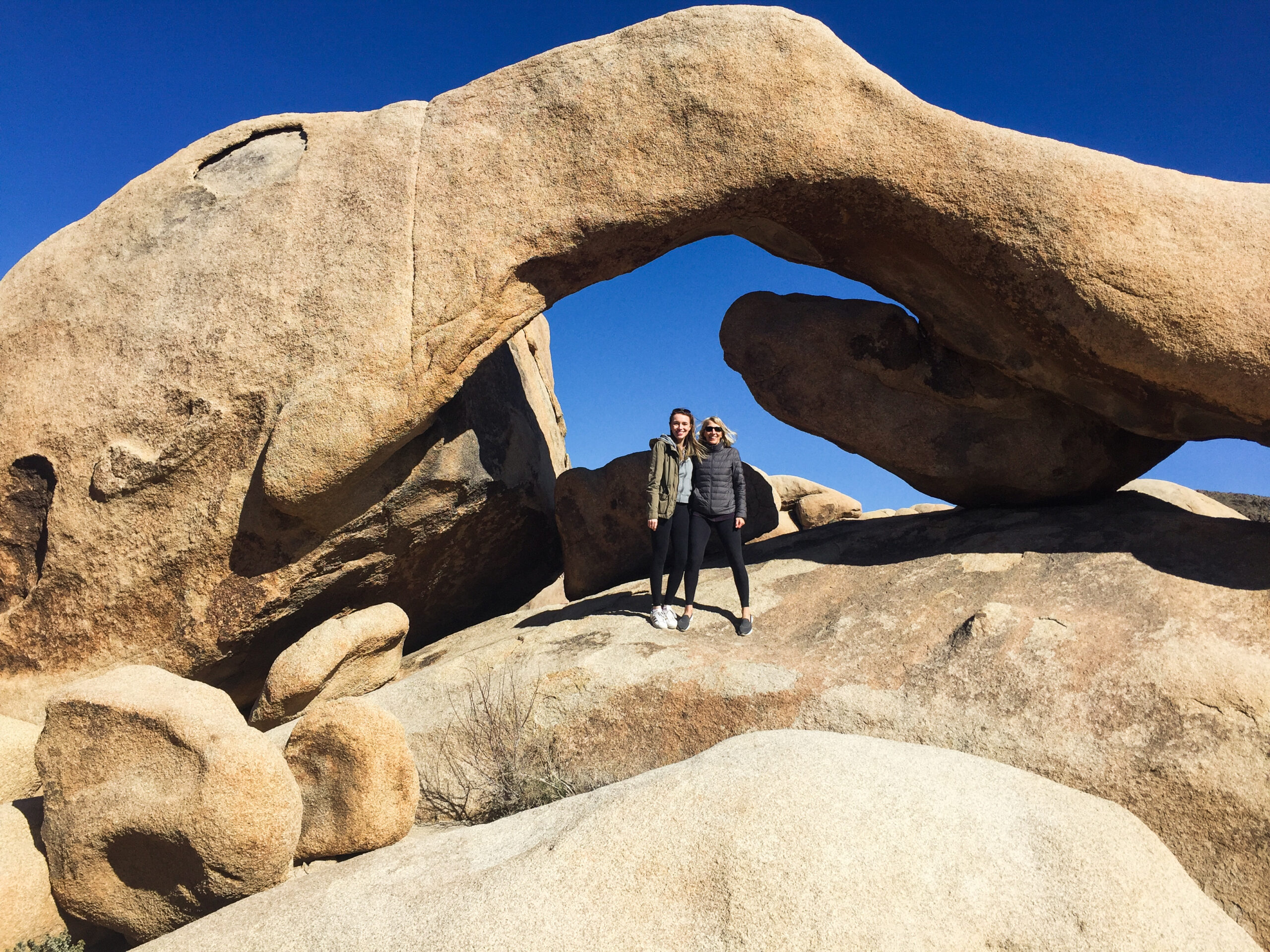 Just north of Palm Springs lies one of the country's most amazing parks, Joshua Tree National Park. Take a day to do an extensive driving tour through the Joshua Trees, unique rock formations, and otherworldly landscapes that the park offers. This pristine desert wonderland shows the contrast between the Colorado and Mojave Deserts. Spend your day exploring world-famous rock formations and vegetation, that make Joshua Tree a must-see for anyone visiting Palm Springs!
2. Ladder Canyon Hike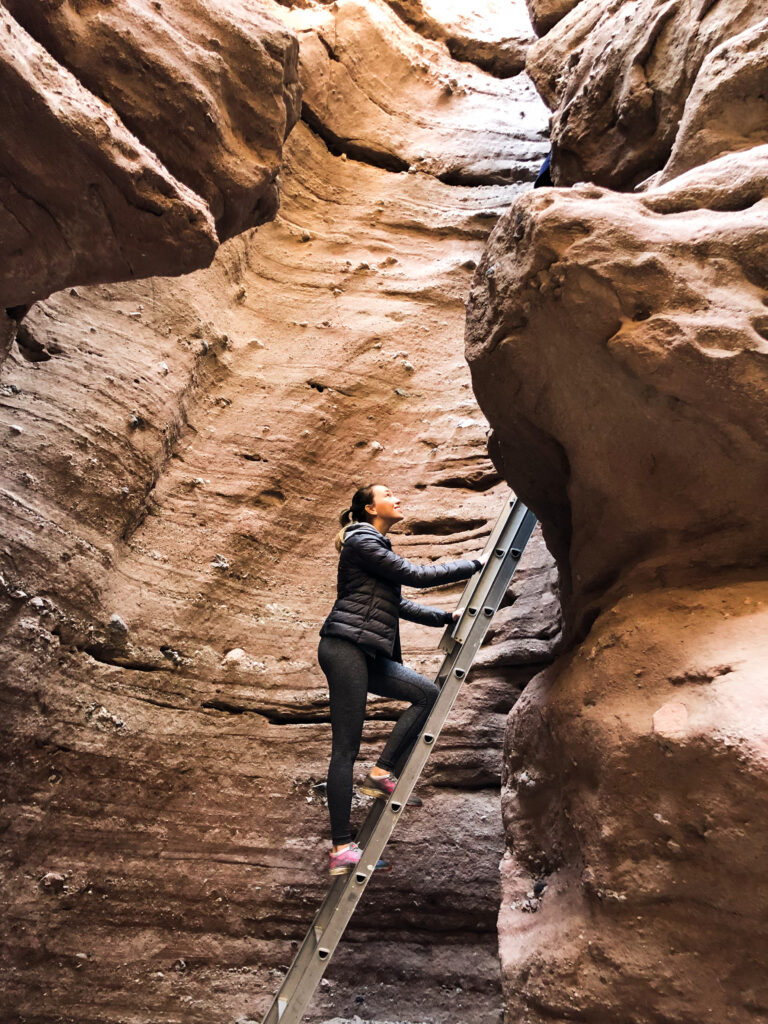 One of the most unique hikes I've ever done is the Ladder Canyon Hike which's located in the Mecca Hills southeast of Palm Springs. It's considered one of the best slot canyon hikes in California (as you traverse along the San Andreas Fault)!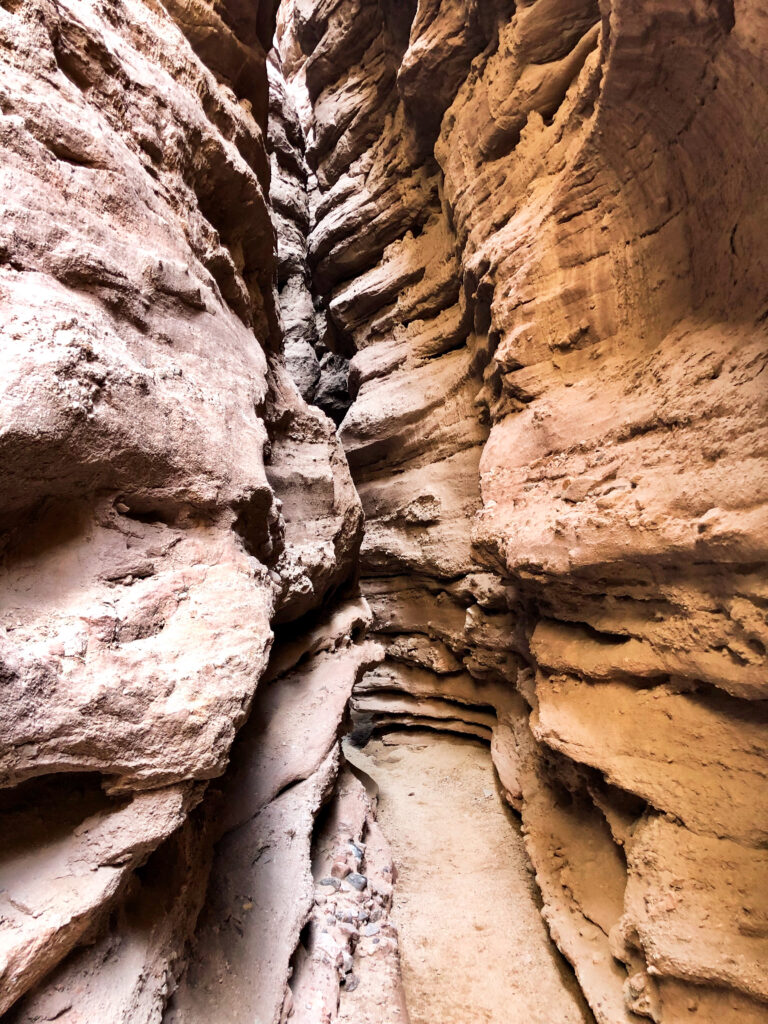 Painted Canyon is an excellent hiking destination! It can be explored by way of a loop through Ladder Canyon (named for the many ladders that aid hikers who journey through the canyon). One of the hardest parts of this hike is getting to the start of the trail on a 7-mile gravel road that often gets washed out. Check the conditions beforehand as you may not make it there without 4WD.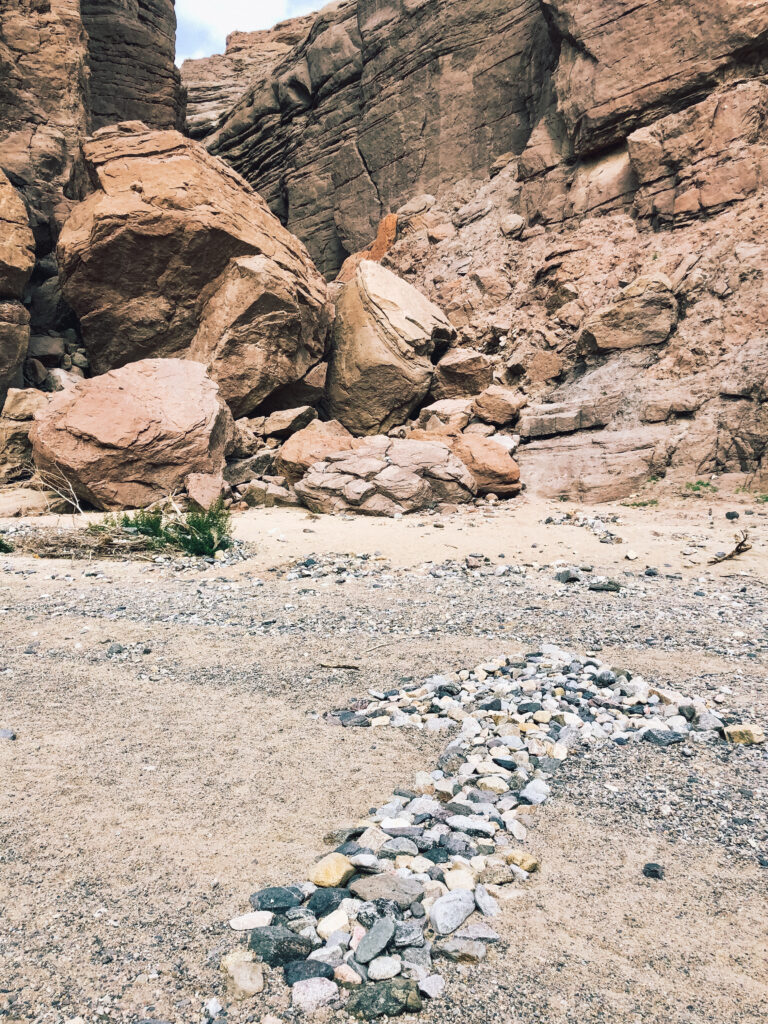 Start your walk up the canyon until you hit an arrow made of rocks on the valley floor that points to where the slot canyon begins. When you look at where the arrow points, you'll probably not believe there's a trail there, as it has been hidden by countless rockslides.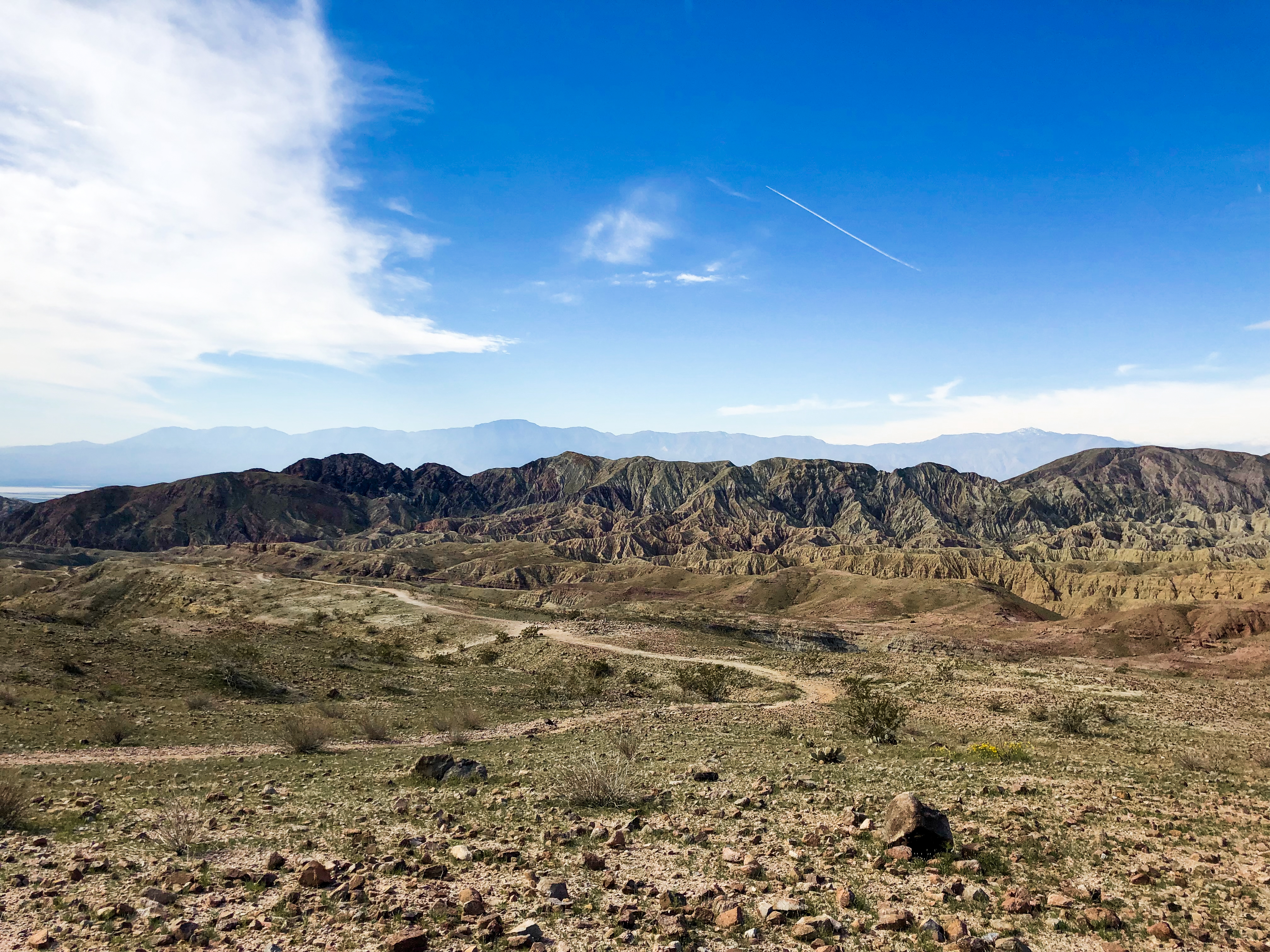 From there you'll have to navigate several ladders to reach the top of the canyon. Once you do, the Painted Canyon landscape from the top is incredibly beautiful!
3. Pioneertown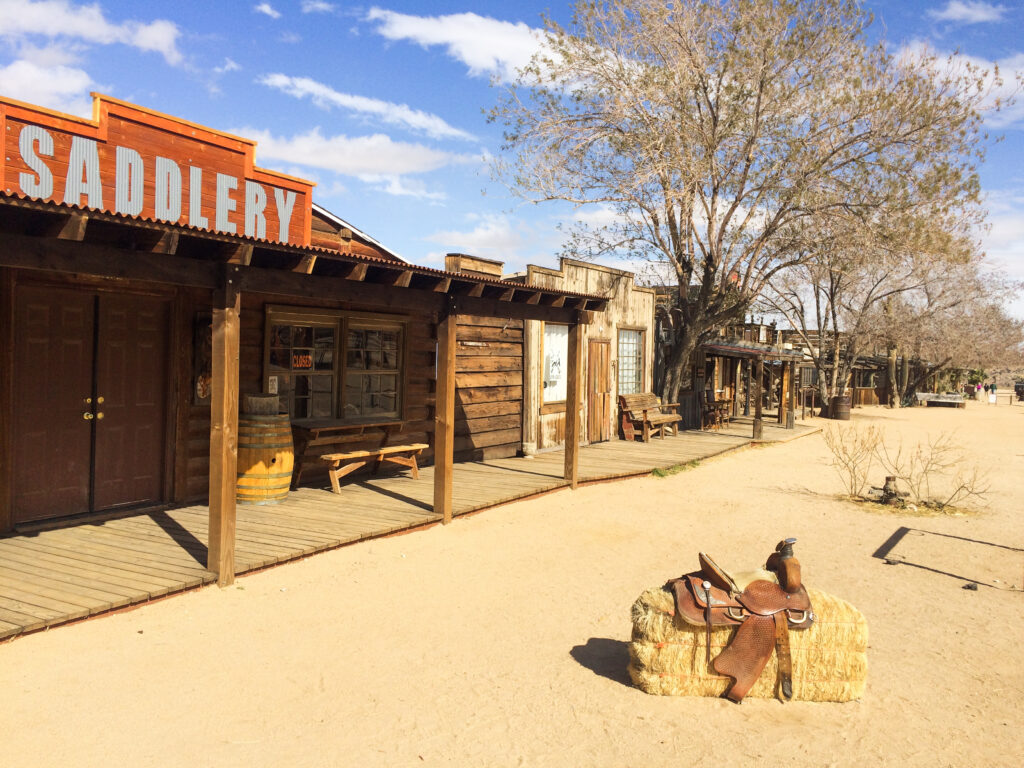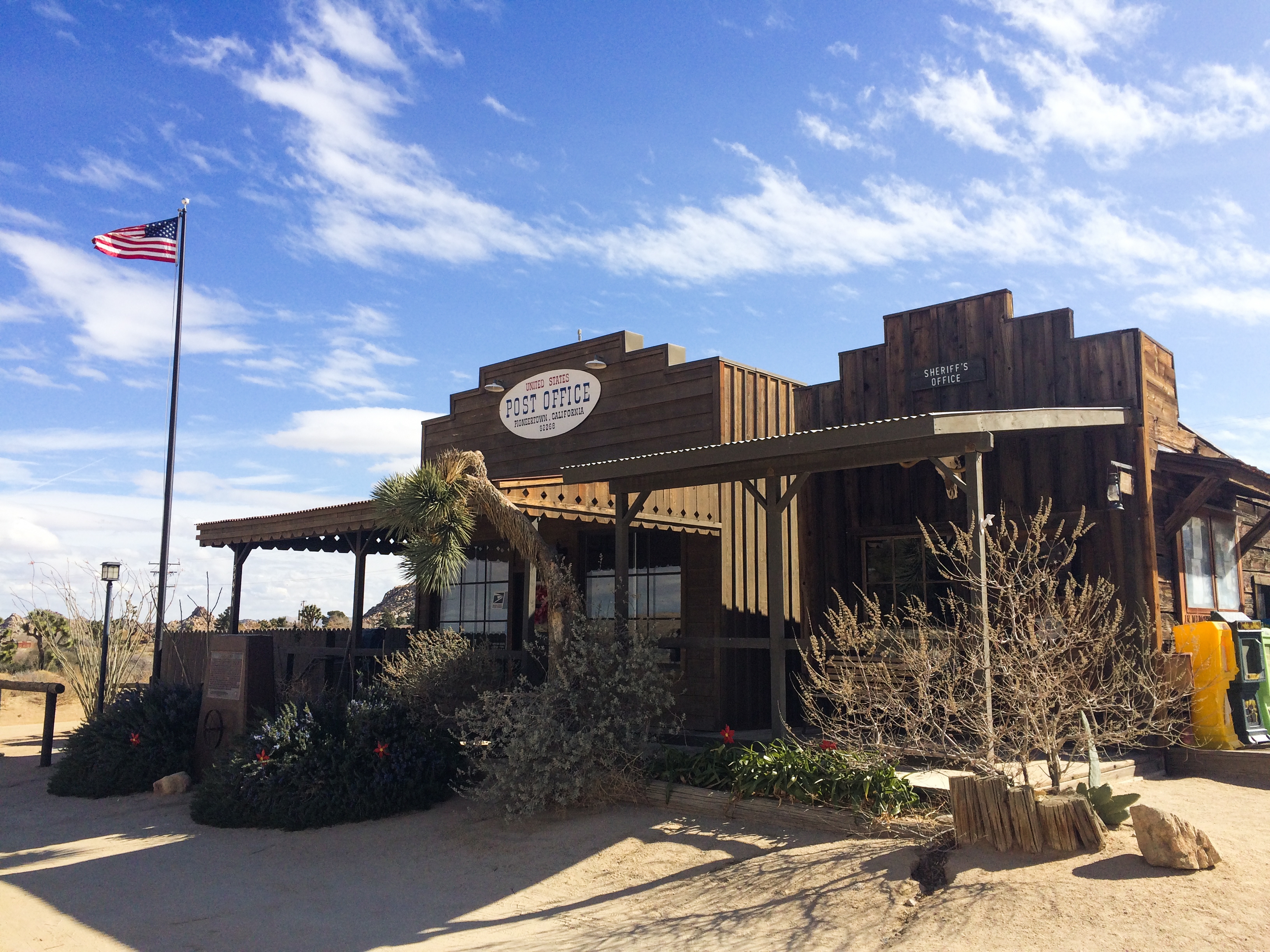 In 1946, Pioneertown was founded by a group of Hollywood investors, including actors Roy Rogers and Gene Autry. They dreamed of creating an Old West set that was actually a town.
Today, just north of the Yucca Valley you can still visit Pioneertown with its 1880s-style false-front facades. At certain times of the year, they still host a number of activities and things for visitors to see and do. More than fifty western films and shows were actually filmed here in the 40s/50s. So it's a fun little spot to visit!
4. HITS Desert Horse Park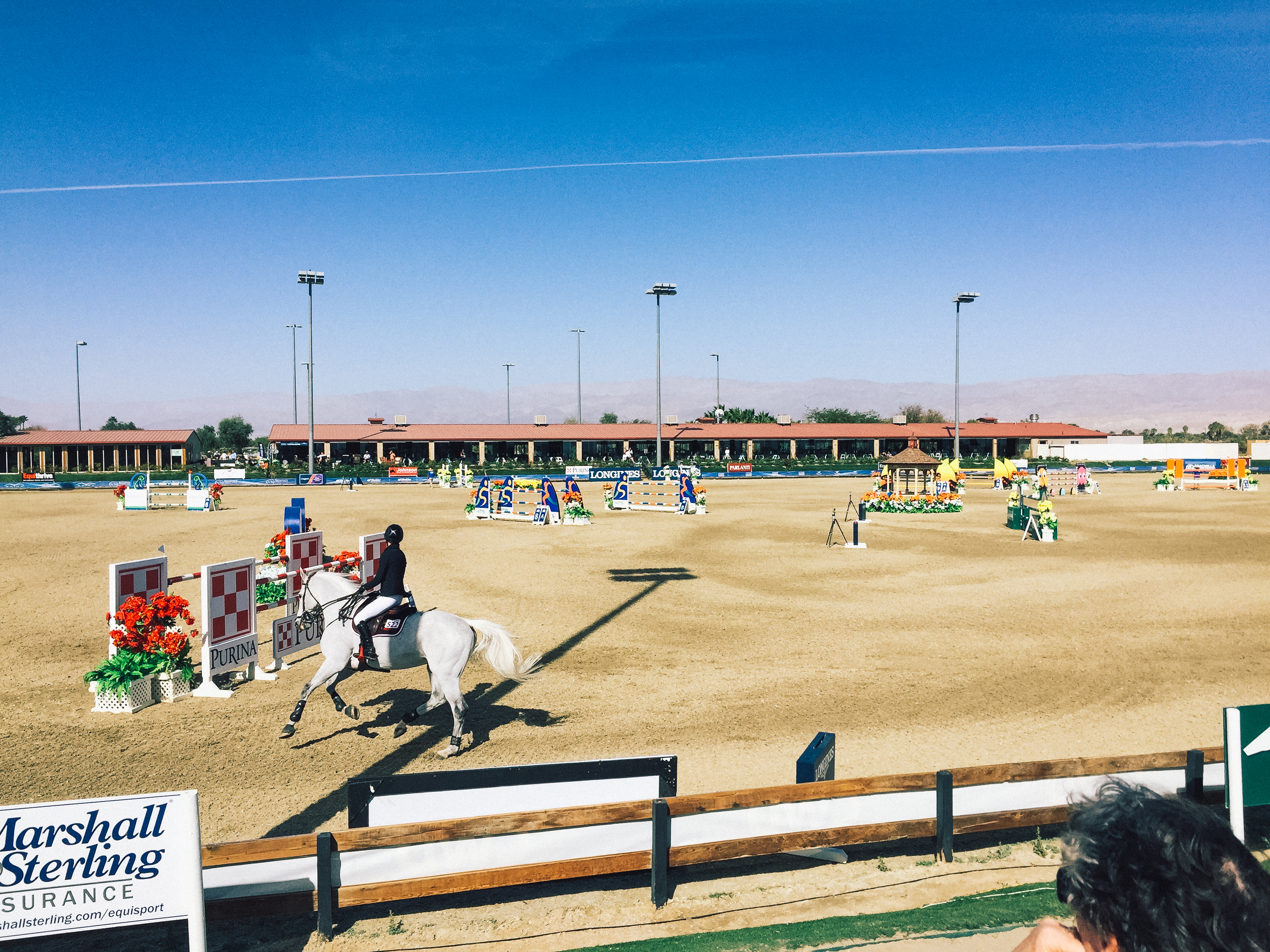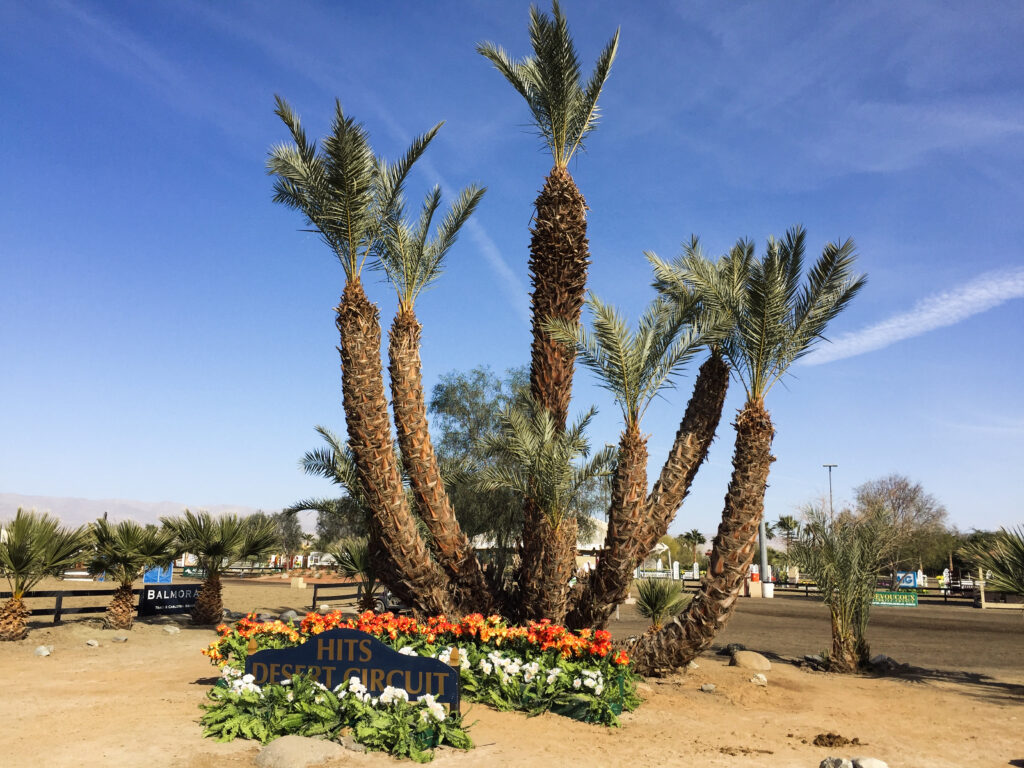 For any horse lovers like myself, the HITS Desert Circuit is a staple of the west coast hunter/jumper circuit. The Desert Circuit established its roots in Indio, California, in the 1990s. In 2007, it moved to what is known as the Desert International Horse Park in Thermal.
The Desert Circuit is eight weeks of USEF Premier-rated Hunter and 5*/6* Jumper competition (which runs from mid-January through mid-March). Whether you're wanting to compete or just spectate for the day, this premier California show grounds offers something for everyone!
5. Empire Polo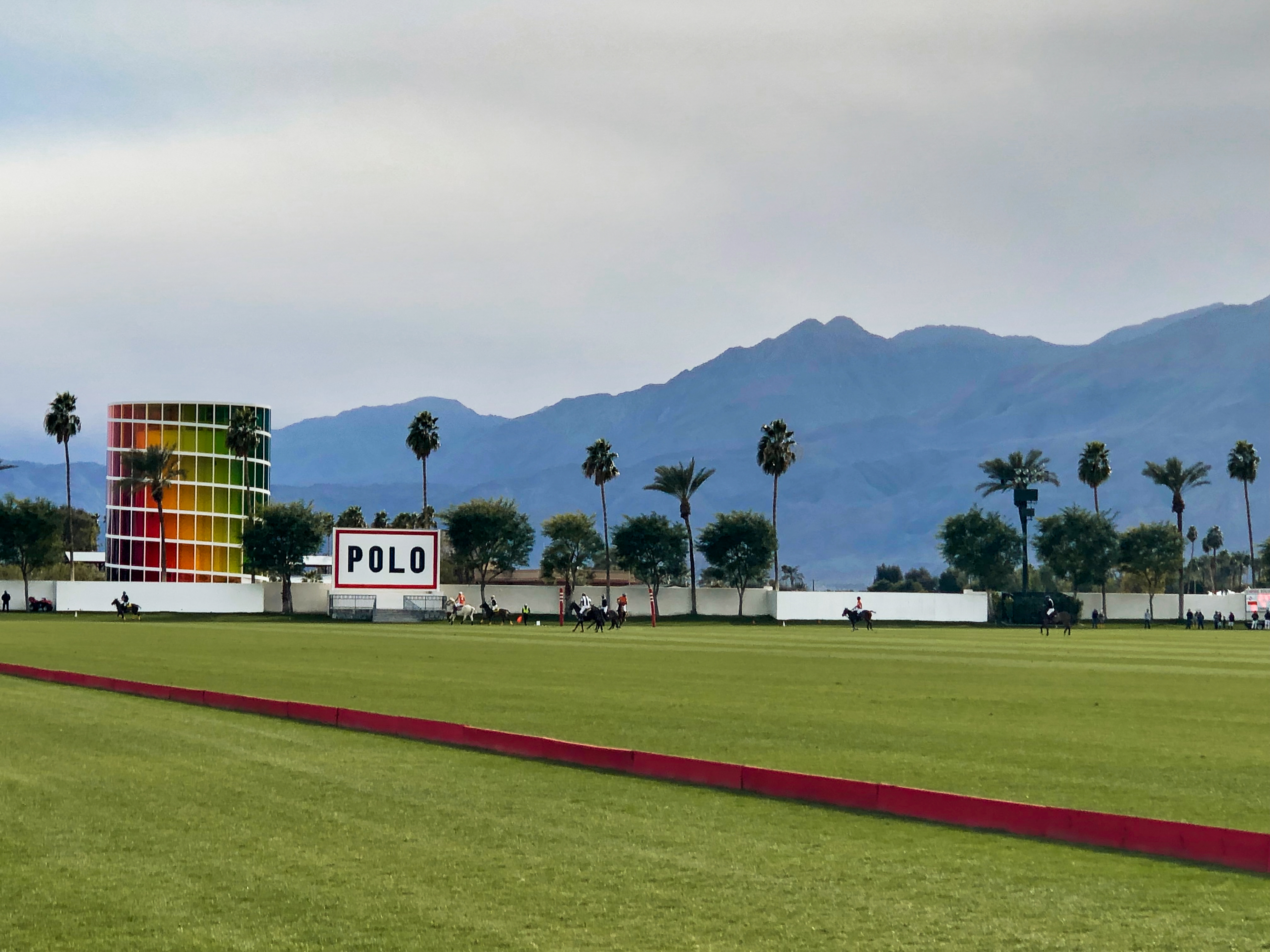 From world-class polo matches to the Coachella Music and Arts Festival, Empire Polo does it all. The Empire Polo Club is a 78-acre polo club in Indio, California. It was founded in 1987 and has hosted international polo tournaments since then.
Whether you're wanting to see where the Coachella magic happens or experience what a polo match is like, Empire Polo is a great place to visit. Make sure to check the schedule ahead of time to see when they have a match on! It's free to visit and is a unique sport to spectate.
6. Modernism Week House Tours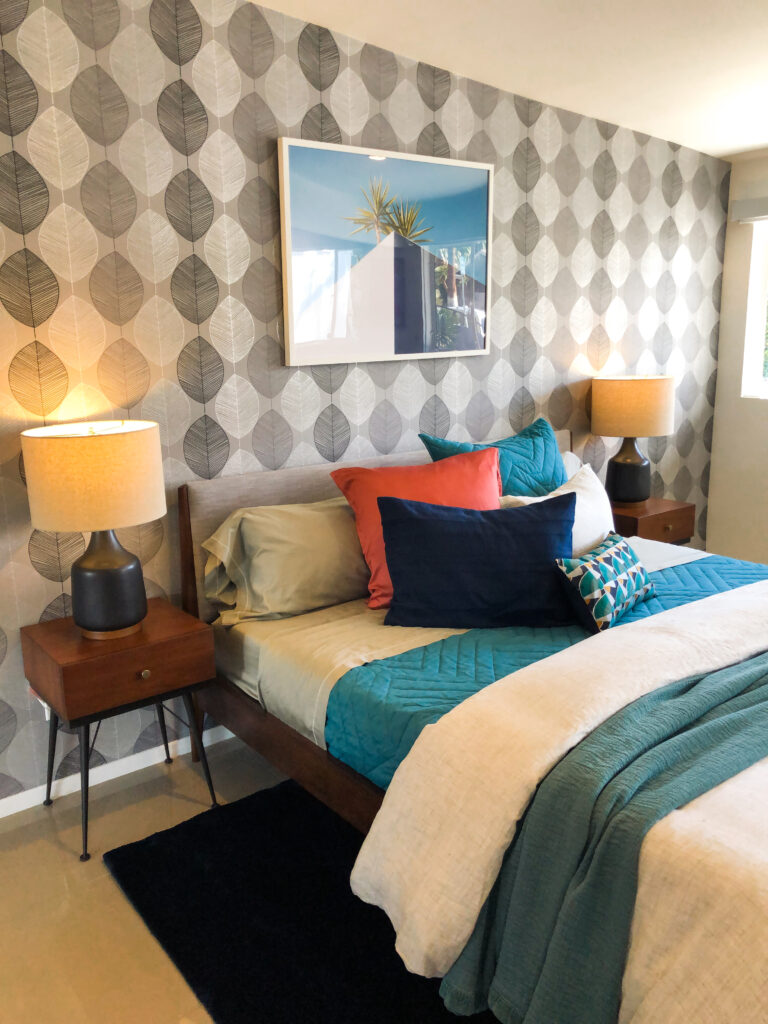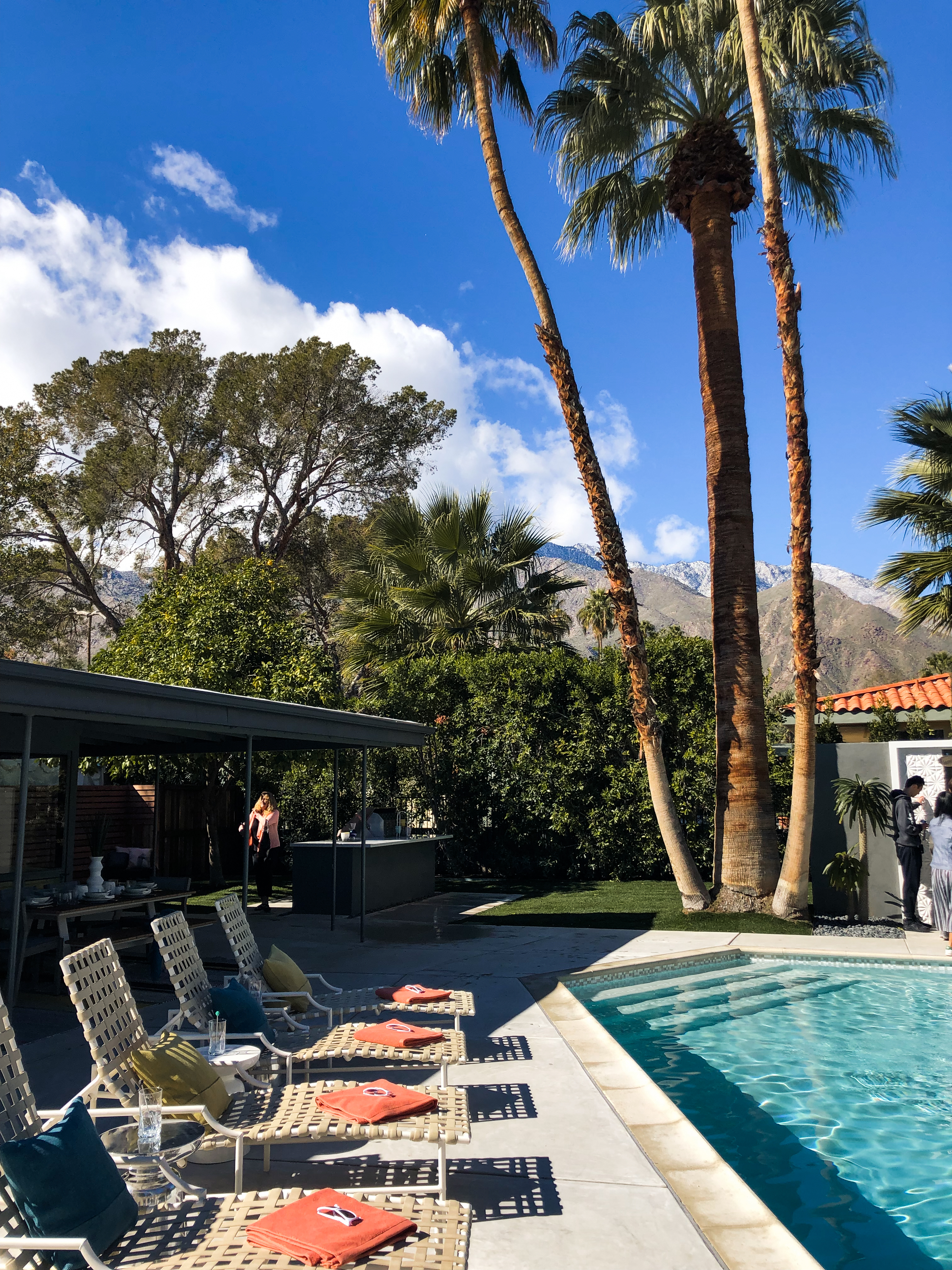 Modernism Week's annual festival will take place on February 11-21st for 2021. It highlights the mid-century modern architecture, art, interior design, and vintage culture in Palm Springs. Now in its 16th year, the festival will feature more than 350 events, including the popular Signature Home Tours.
All events are open to the public and many are free, but require booking ahead of time as they often sell out. If you're planning a winter trip to Palm Springs, Modernism Week is a great time to be there!
7. Coachella Valley Vista Point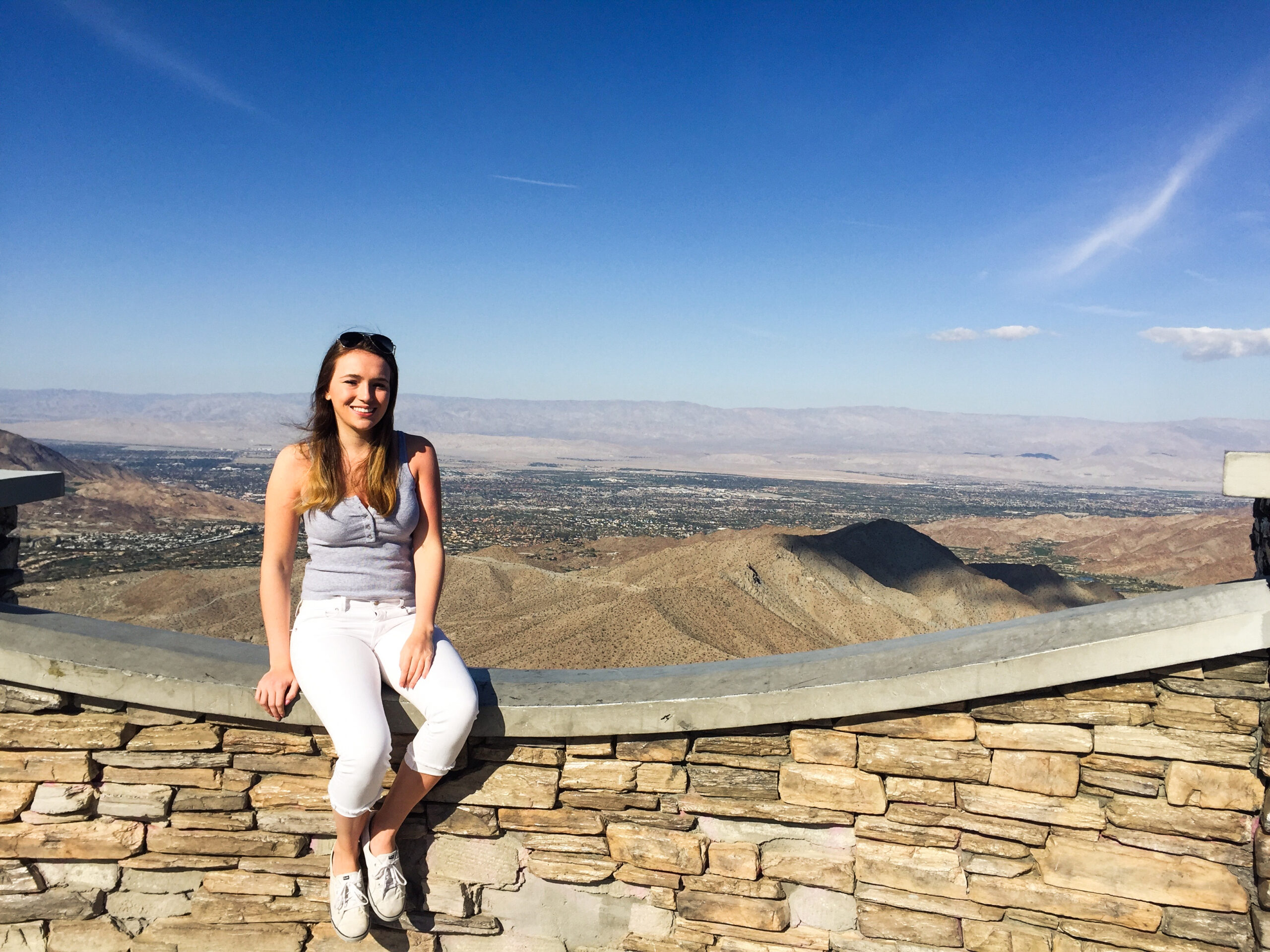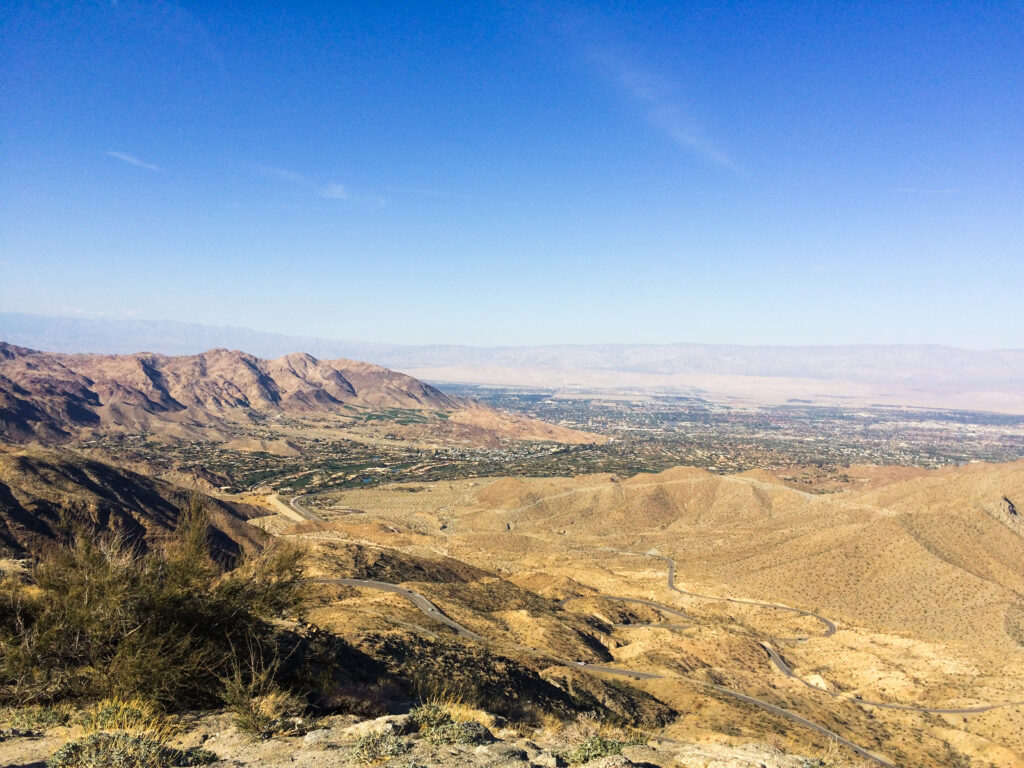 Coachella Valley Vista Point offers great views of the entire Coachella Valley! It is easy to access if you're not wanting to visit Joshua Tree or the Aerial Tram. Drive about five miles up Hwy 74 as it snakes its way out of Palm Desert and into the San Jacinto Mountains. On a nice clear day, you can even see the north tip of the Salton Sea to the southeast! There's also a small visitor's centre for those wanting more information on the area.
8. Elvis Honeymoon Hideaway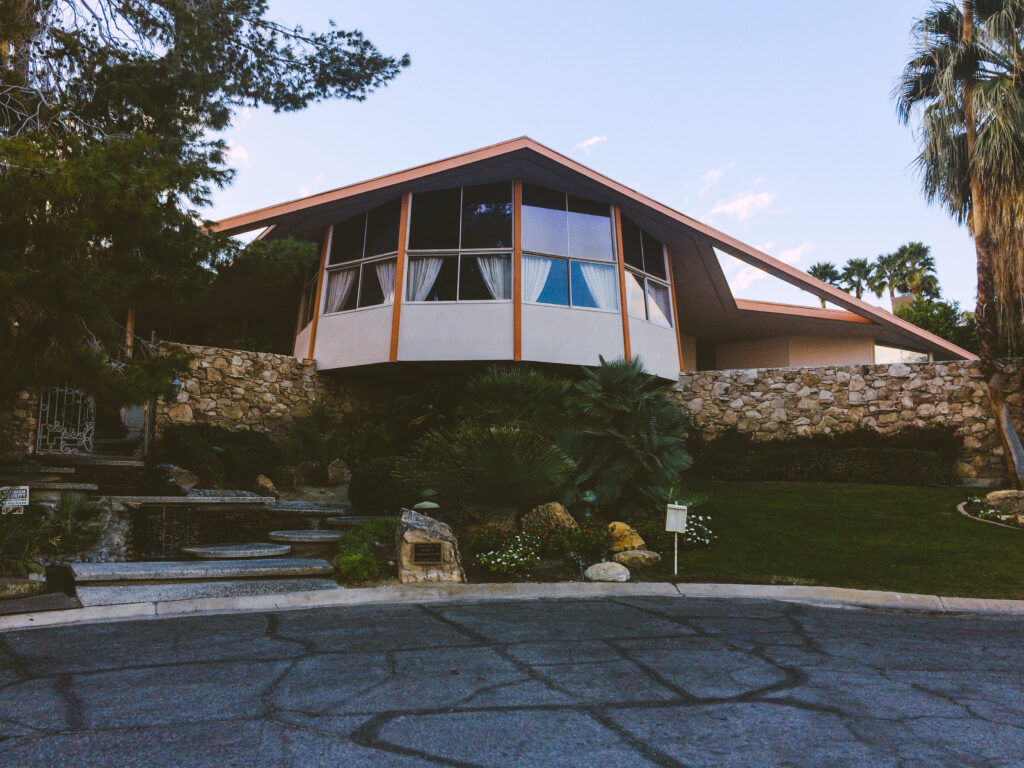 The Elvis Honeymoon Hideaway is the iconic estate that Elvis and Priscilla Presley had stayed in 1966. It consists of three floors of four concentric circles accented with glass and stone throughout. It's not open for walk-in's but you can book ahead for a tour and chance to walk in the footsteps of the "king of rock 'n' roll".
9. Palm Springs Air Museum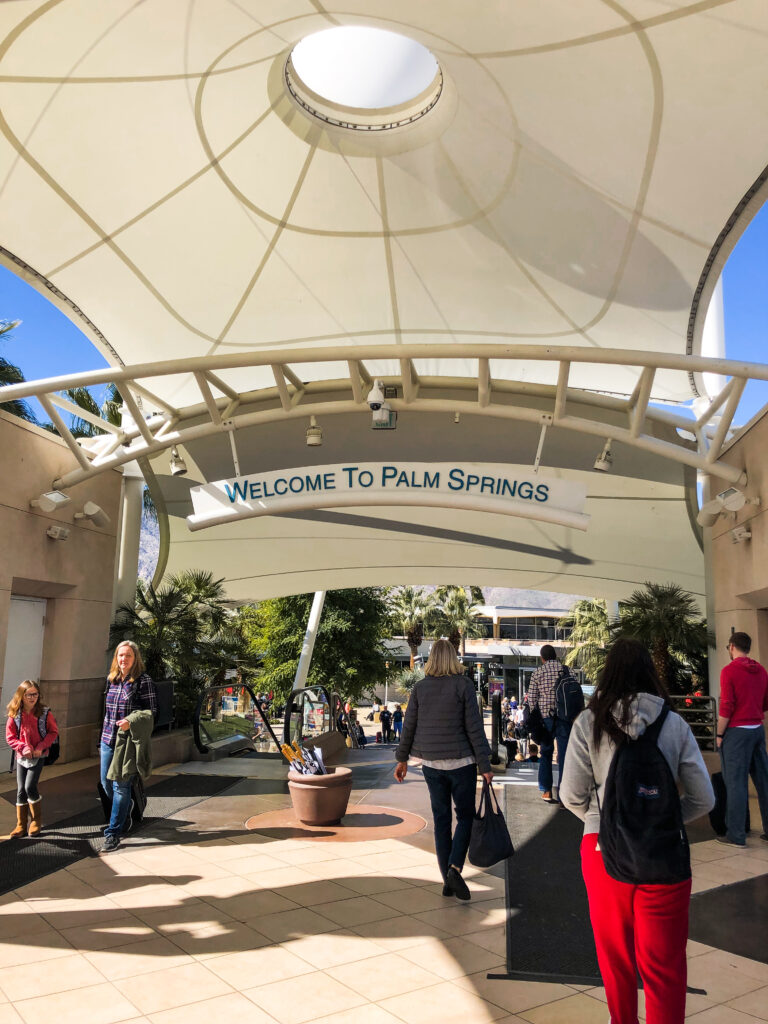 For any aviation lovers like my dad, an air museum is usually a must on the itinerary! Adjacent to the Palm Springs Airport, the Palm Springs Air Museum has an exceptional collection of WWII aircraft and flight memorabilia. They even offer occasional flight demonstrations! You can even climb inside a functioning Boeing B17 Flying Fortress, a bomber extensively used against German industrial and military sites during WWII.
If you're looking to escape the hot sun, or need a break from the pool, this is a great spot to spend a few hours (or an entire day if you're like my dad)!
10. Palm Springs Aerial Tramway
The Palm Springs Aerial Tramway is still on my list as we have not had the chance to explore this yet. It has great reviews as you board a rotating cable car that climbs nearly 6000ft vertically and covers five different vegetation zones in 10 minutes during its 2.5-mile journey.
You'll need to pack warm as the mountain station (8561ft) is up to 22°C cooler than the desert floor. From the top there are many things you can do, including enjoying the views, dining at the restaurants, exploring the miles of trails, or visiting the museum.
11. Salvation Mountain
If you're looking for something unique to do while in Palm Springs, Salvation Mountain is about as different as you can get! This 100ft-high hill of adobe and straw in Slab City is slathered in paint and decorated with flowers and religious messages. This work of Leonard Knight was 28 years in the making. It is even recognized as a national treasure by the US Senate.
Slab City itself is an interesting place. It's the end of the road for many in this almost-lawless city. Without official electricity, running water, sewers, or trash pickup, Slab City dwellers live without law enforcement, taxation, or administration.
Final Thoughts on Palm Springs, California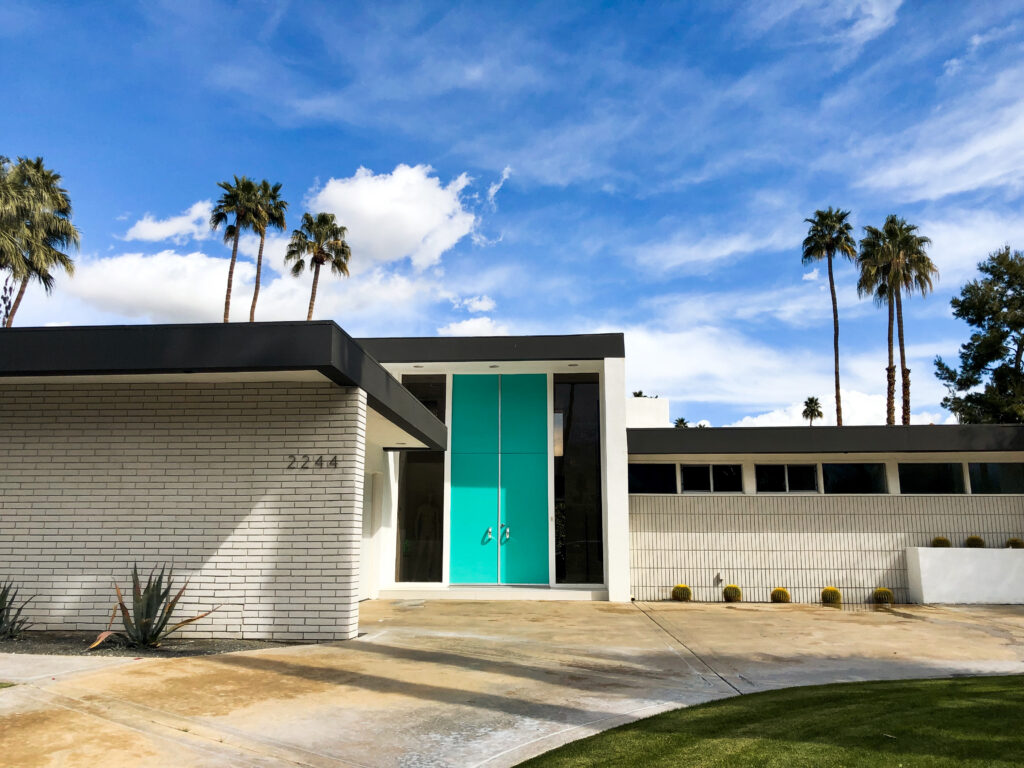 There's so much to do for 1 week in Palm Springs, California! Although I initially thought it would be strange spending a sun holiday nowhere near the ocean, the desert has its own charm! For anyone wanting another desert long-weekend destination, you can also check out my post on Grand Junction, Colorado.
Having been to Palm Springs twice now I could still easily go back and find more or revisit some of these places. Whether you're looking for a week in the sun, want to go shopping, love nature or are a big architecture fan, Palm Springs has something for everyone!
Pin it for Later!