Must-Visit Places in the BC Cariboo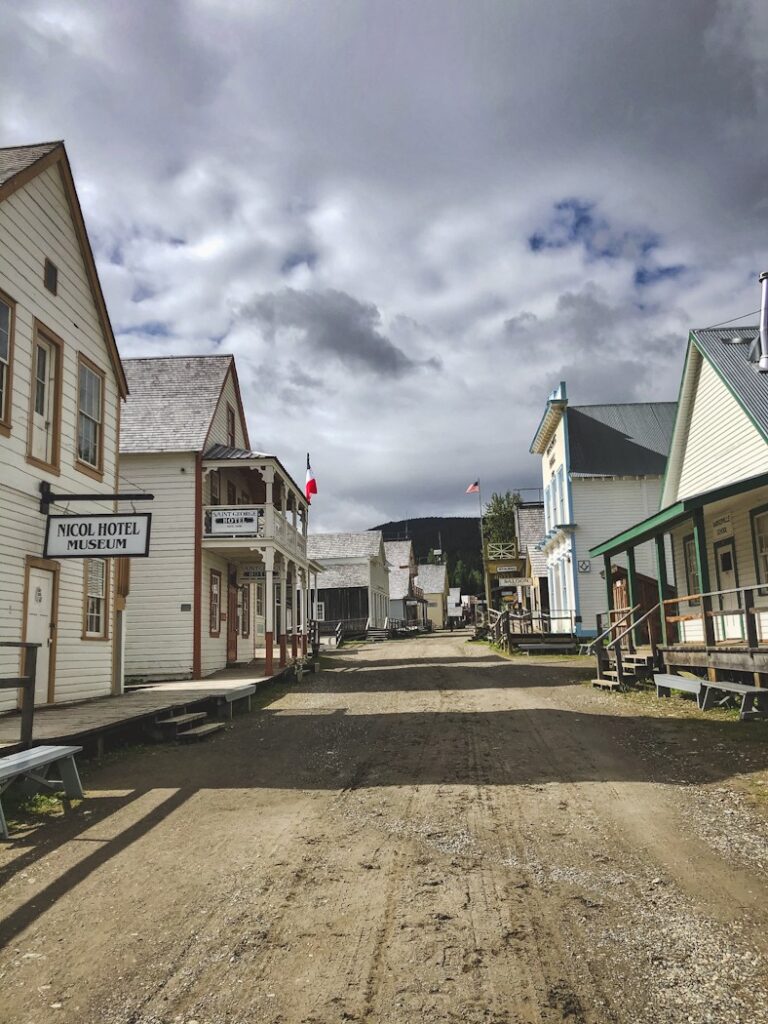 Unless you have visited the interior and northern parts of British Columbia, you have likely not heard of the Cariboo. No, I'm not talking about the animal, but actually a beautiful region within BC. The BC Cariboo Region is part of the famous Gold Rush Trail that brought wealth to many in the 1800s.
The Cariboo Chilcotin region of British Columbia starts at Lillooet ("Mile 0") and follows Highway 99 and 97, through all the way to 150 Mile House. The towns were named after the mile-marking roadhouses that were visited by prospectors and settlers headed north to the goldmines.
The Cariboo region terrain has changed very little since the 1850s when the 'Gold Rush Trail' passed through from Lillooet to Barkerville. This region is full of so much history and natural beauty that makes it such a unique part of the province. It really makes you see how big British Columbia is when you are driving around the Cariboo and see all of the wide-open spaces.
Whether it is your first time visiting BC, or you have lived here your whole life and haven't explored our beautiful province, the BC Cariboo region offers so much for everyone to explore!
Where to Go in the BC Cariboo
How to Get to the BC Cariboo
Most people explore the Cariboo region by car. If you're coming from Vancouver you can take one of two different routes. For those that would also like to explore Whistler, Pemberton, and Lilooet you can drive the Sea-to-Sky Highway which becomes Highway 99, until you hit Highway 97 at Cache Creek.
For those that want to follow the route that many of the original settlers and prospectors took, you can follow the Trans-Canada Highway (#1) from the Fraser Valley, through Hope, and up to Cache Creek before joining Highway 97.
If you do not want to drive the whole way, there are multiple flights daily from Vancouver International Airport (YVR) to Prince George. At Prince George Airport there are two rental car companies where you can rent a car and then explore the Cariboo from a central base. This is what we did as it is only a one hour flight and we did not have time to drive the 8+ hours each way during this trip.
1. Prince George, BC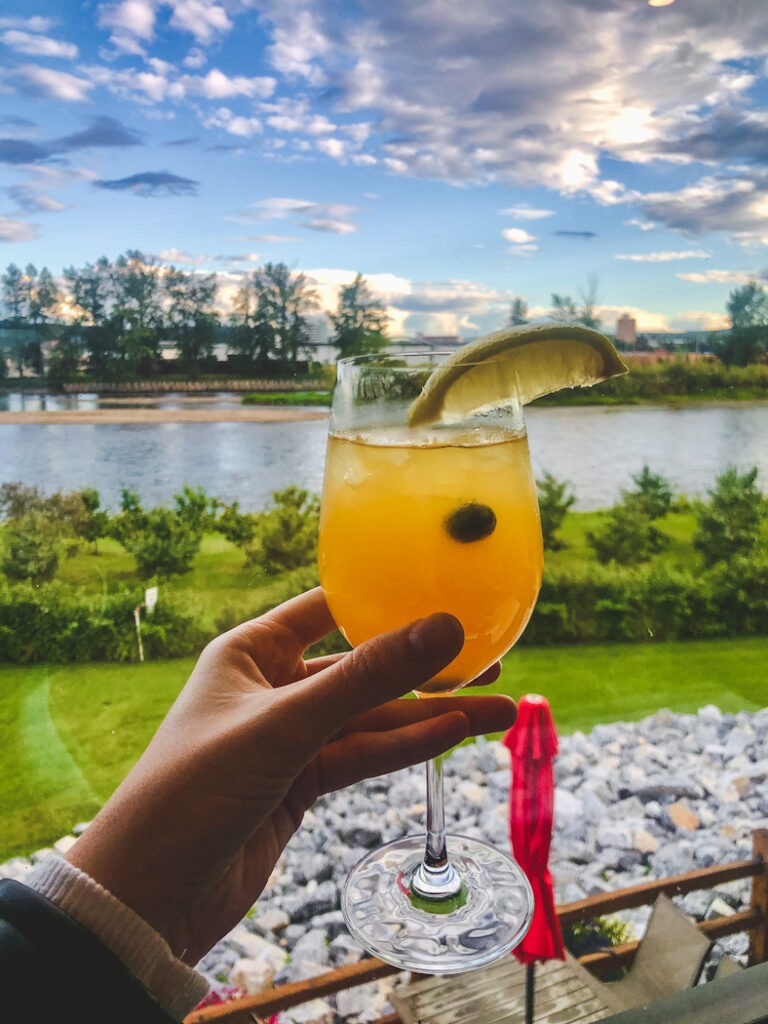 Prince George is the largest city in the BC Cariboo and in all of Northern British Columbia. Before explorers arrived in BC, Prince George was called Lheidli T'Enneh, which means "people of the confluence." It is fitting since it sits at the junction of the Nechako River and Fraser River.
You're unlikely to visit the BC Cariboo or Northern BC without passing through Prince George since it is a vital highway junction for those going north on the Hwy 97 to Dawson Creek (360km) and towards the Yukon on the Alaska Hwy. Hwy 16 also runs through town westward to Prince Rupert on the coast (724km), and east to Jasper (380km) and Edmonton.
The main downtown centre is nothing fancy but offers lots of shops and restaurants. The University of Northern BC (UNBC) is also based out of Prince George. There is also a major conference centre in town. It's a regional centre for many urban amenities which makes it easy to get to. For those flying in, there is both a taxi service and transit system for easy commutes. The visitor centre also offers a number of bikes available for visitors.
Where to Stay in Prince George, BC
The Courtyard by Marriott Prince George is fairly new, having only been built in 2018. It has many features including a restaurant, an indoor saltwater pool, a complimentary business centre, 24-hour fitness centre, and an on-site convenience market for snacks. It's located in central Prince George, next to the Convention Centre and just walking distance to many shops. It is also only a ten minute drive from the airport, making this an ideal location while staying in Prince George!
Where to Eat in Prince George, BC
Northern Lights Estate Winery is BC's northernmost winery, specializing in fruit wines made from blueberry, strawberry, haskap, gooseberry, apple, cherry, raspberry, blackcurrant and rhubarb. The facility overlooks the Nechako River and downtown Prince George. The winery offers wine tastings, a wine shop, delicious bistro for lunch/dinner, a patio with scenic views, and space for hosting weddings and other events.
We thoroughly enjoyed our dinner upstairs at the winery, overlooking the river and trying all of their fruit wines. "Seduction" and "Nechako Crush" were my favourite! For those wanting to try their wines, but can't make it all the way to Prince George, many private liquor stores throughout BC also carry them.
2. Quesnel, BC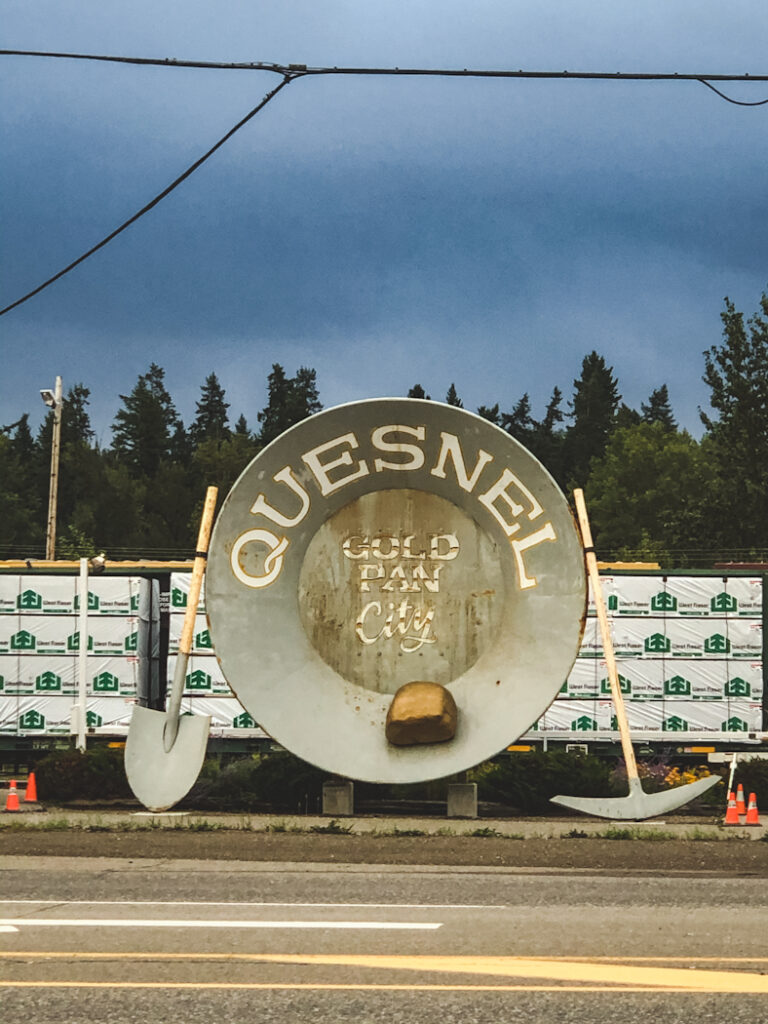 Quesnel (pronounced "Kwi-nel") is one of the bigger cities in the Cariboo region. It is located half-way between the cities of Prince George and Williams Lake. Many people doing road trips of the province will pass through here, as it is one of the main routes to northern British Columbia and the Yukon. Quesnel is located at the confluence of the Fraser and Quesnel Rivers. While it's not a very big city, there is actually plenty to see here. Whether it's historic sites, natural wonders, or delicious food, you won't regret stopping in Quesnel!
What to See in Quesnel, BC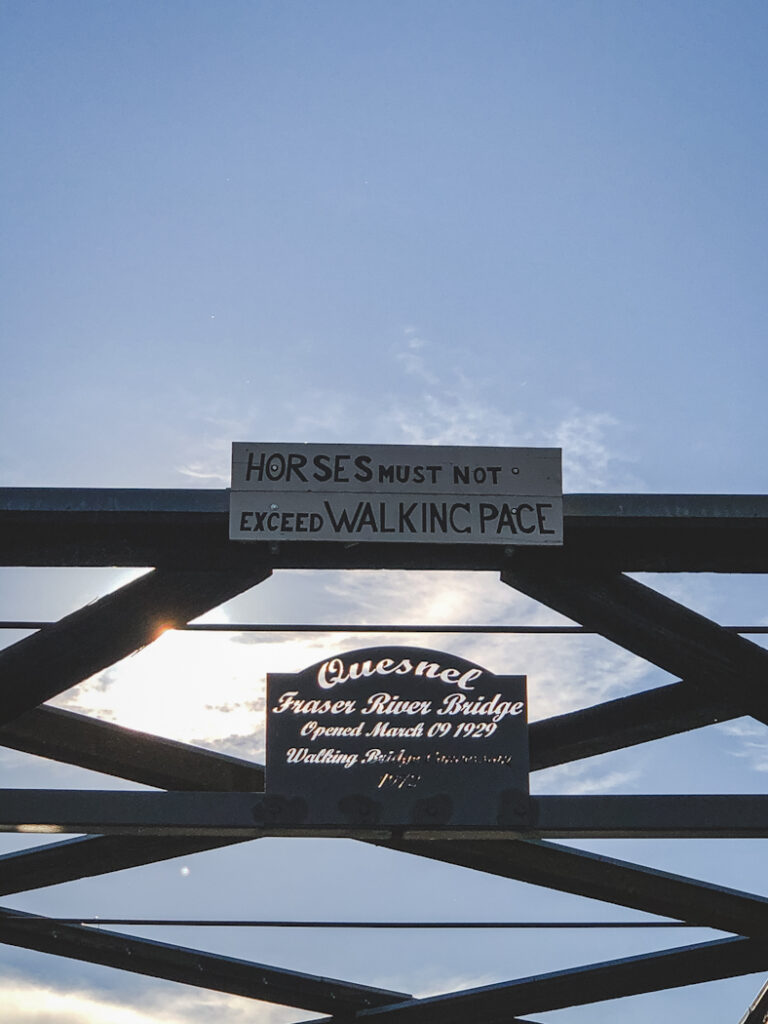 The Quesnel Footbridge is a centrepiece of the city and recognized as the longest wood-truss walking bridge in the world. For many years the only means of crossing the Fraser River at Quesnel was a canoe which operated as a ferry. As the community grew, they continued to push for a bridge which eventually came after the provincial election in 1928. Today the bridge still remains and is a beautiful way to see the river and historic sites.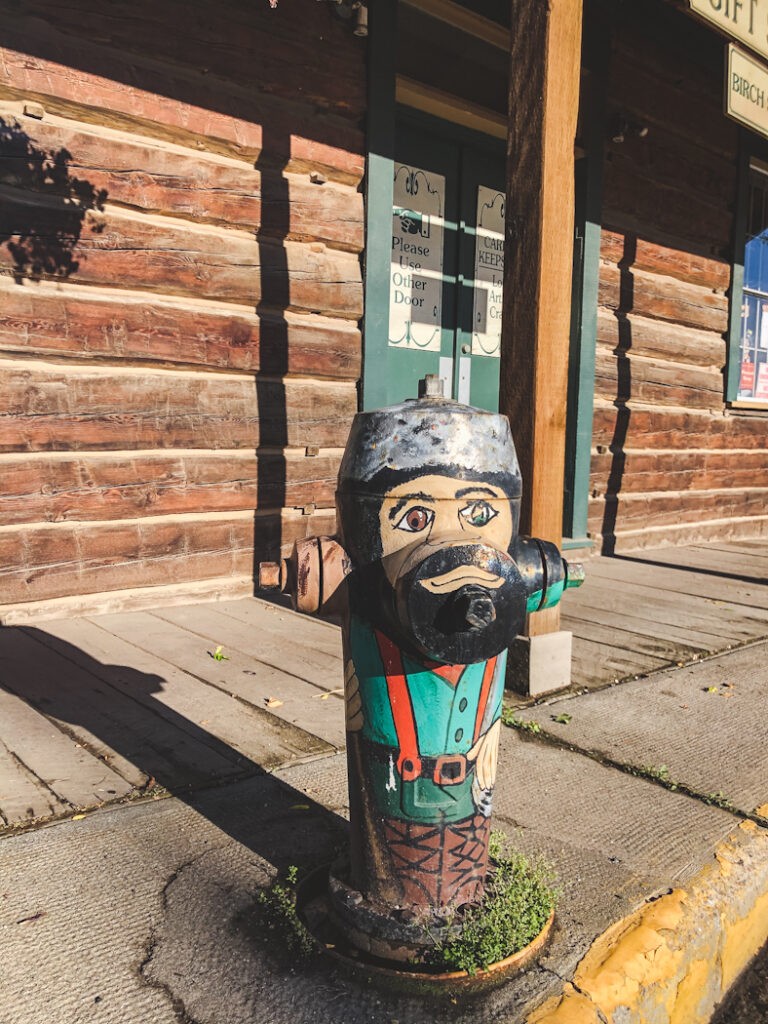 Quesnel is a great place to visit for those of all ages! One of the fun and quirky features of the city is Quesnel's Little People Painted Fire Hydrants. Each hydrant in the city is painted after a famous historical figure or character that is relevant to the region. Make sure to stop at the Information Centre at the museum and pick up a map. Going for a walk to find all 23 of the hydrants is a fun way to explore the city and learn about the history of the area at the same time!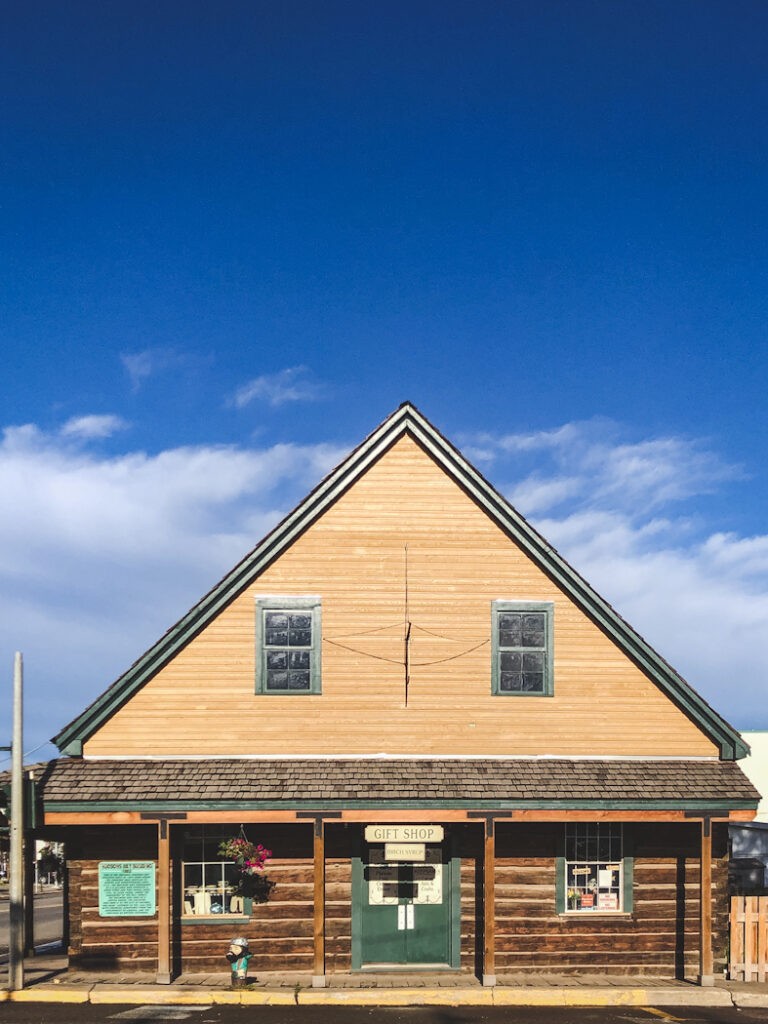 Cariboo Keepsakes has been supplying Quesnel residents and visitors with locally made arts and crafts for more than 25 years. It is located in the Hudson's Bay Heritage Building, which is a large log building located on the corner of Carson Avenue and Front Street. The building was constructed in 1866, and in 1985 finally became an official Municipal Historic Site. It is named for the Hudson's Bay Company who owned this building for 54 years. This is a great spot to visit as it is right across the street from the Quesnel Footbridge and also the location of one of the Painted Hydrants.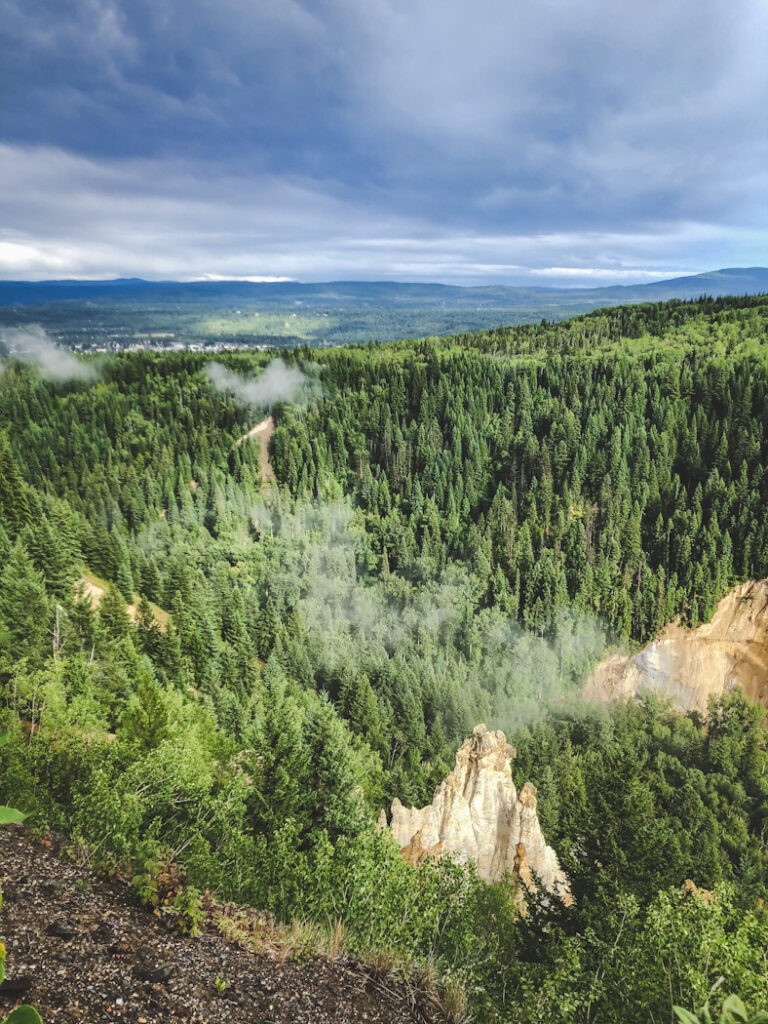 Pinnacles Provincial Park is a great spot to visit for those looking to get outdoors while in Quesnel. It features some unique landscapes, but is only less than 10 minutes outside of downtown Quesnel. The path is very flat, which makes it an easy walk for all ages. The views of the hoodoos are stunning! Just be careful by the fence as there is a steep drop-off below it.
Just outside of Quesnel is one of the last remaining roadhouses in British Columbia. A visit to this historic site will allow you to experience the rich history of the Cariboo region first hand. Cottonwood House was built in 1864. It offered accommodation, meals, and provisions to many on their journey along the Cariboo Wagon Road. Today, this provincial heritage site is a a popular destination offering food, history, and accommodation.
Where to Stay in Quesnel, BC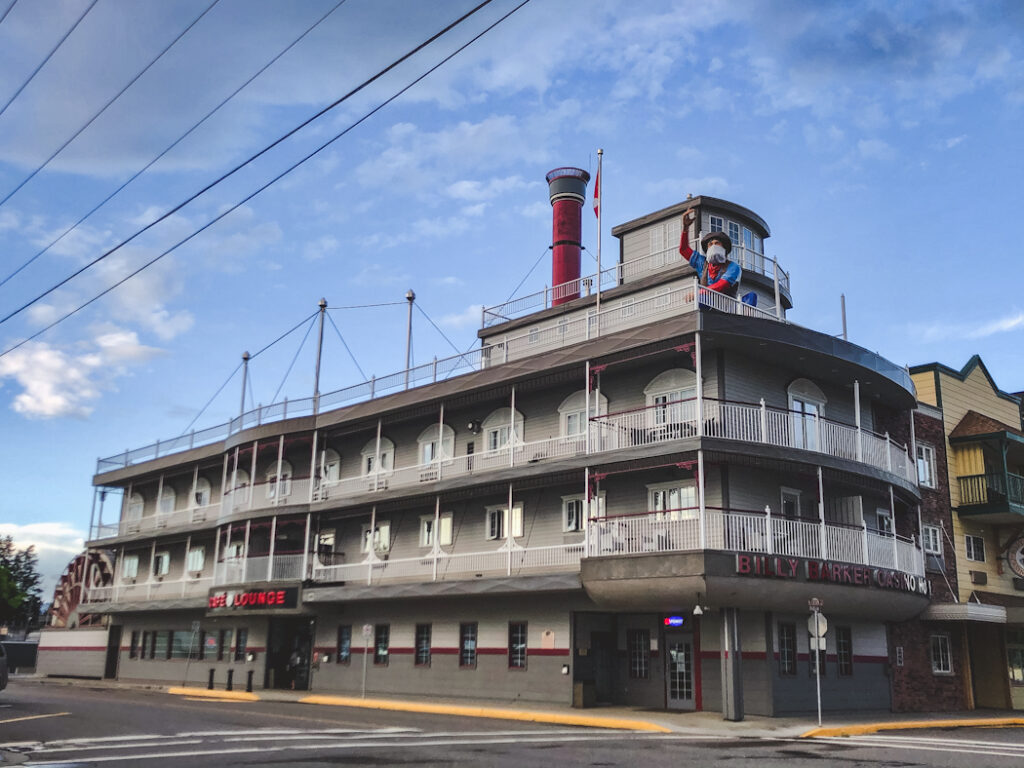 Billy Barker Casino & Hotel offers comfortable rooms and great meals at affordable prices. It was modelled after the paddle wheelers that steamed their way up the Fraser River during the gold rush. The Billy Barker Casino & Hotel is a unique part of the Quesnel skyline. There are other hotel options in Quesnel, but why not stay in something local and perfectly themed for your visit?
Where to Eat in Quesnel, BC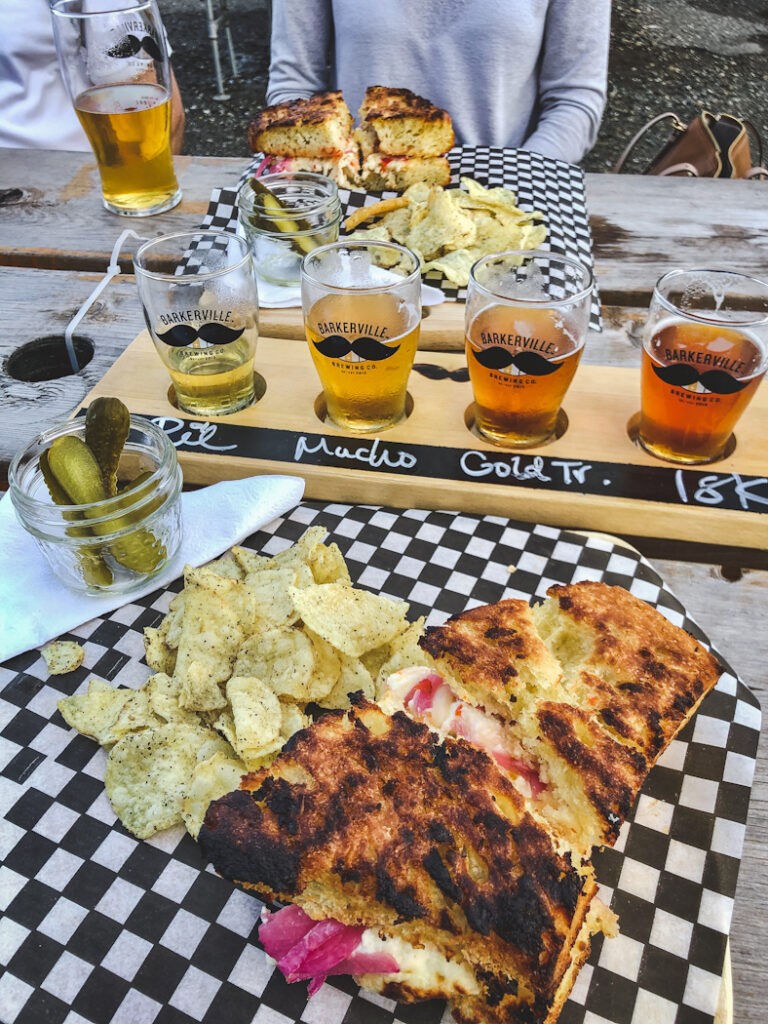 Barkerville Brewing Company is the ultimate food and drink spot in Quesnel. It's a local favourite and for good reason! They offer a small, but delicious food menu (try the grilled cheese – you won't regret it). And also a rotating assortment of their Barkerville-themed beers. You can sit both inside at their large tables or enjoy the fresh air on the patio. We had the best evening and would 100% eat here again whenever we are in Quesnel next!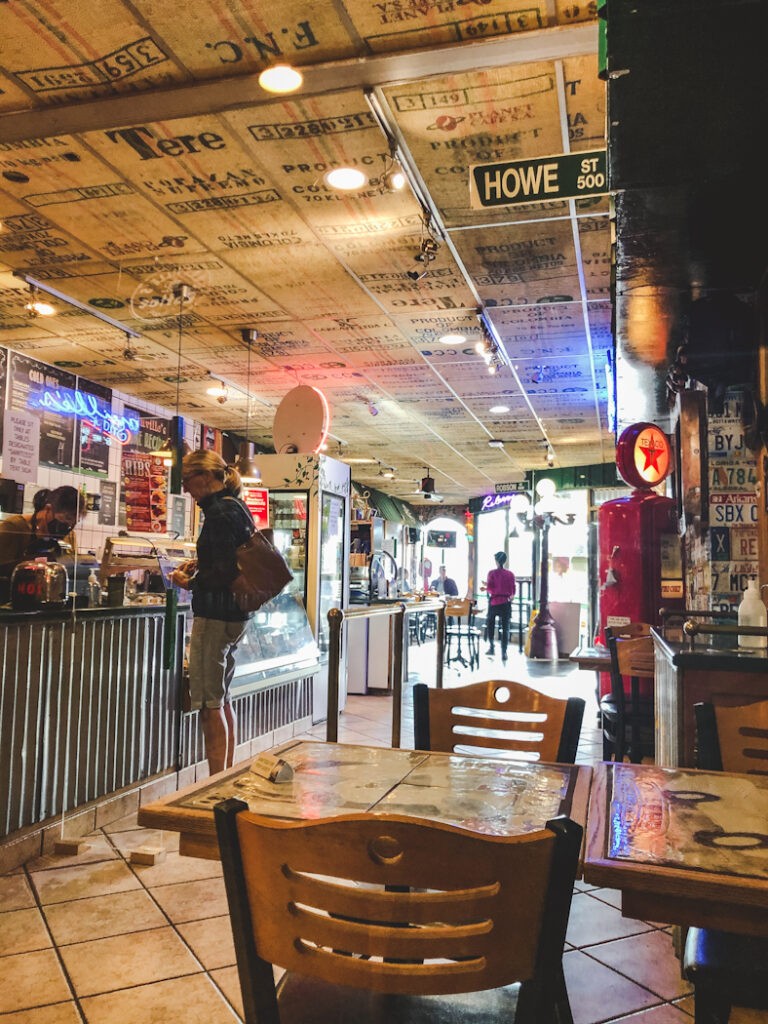 This eclectic Vancouver-themed cafe is a true gem in Quesnel. It's extremely popular with the locals and was fun to visit a Vancouver themed cafe while visiting from Vancouver! They have a wide menu of both food and drink options that offers amazing value and plenty of choice.
If you go for breakfast make sure to get their early! By the time we left there was a line up out the door. Don't miss the opportunity to at least stop here for coffee and a snack for your trip.
3. Barkerville, BC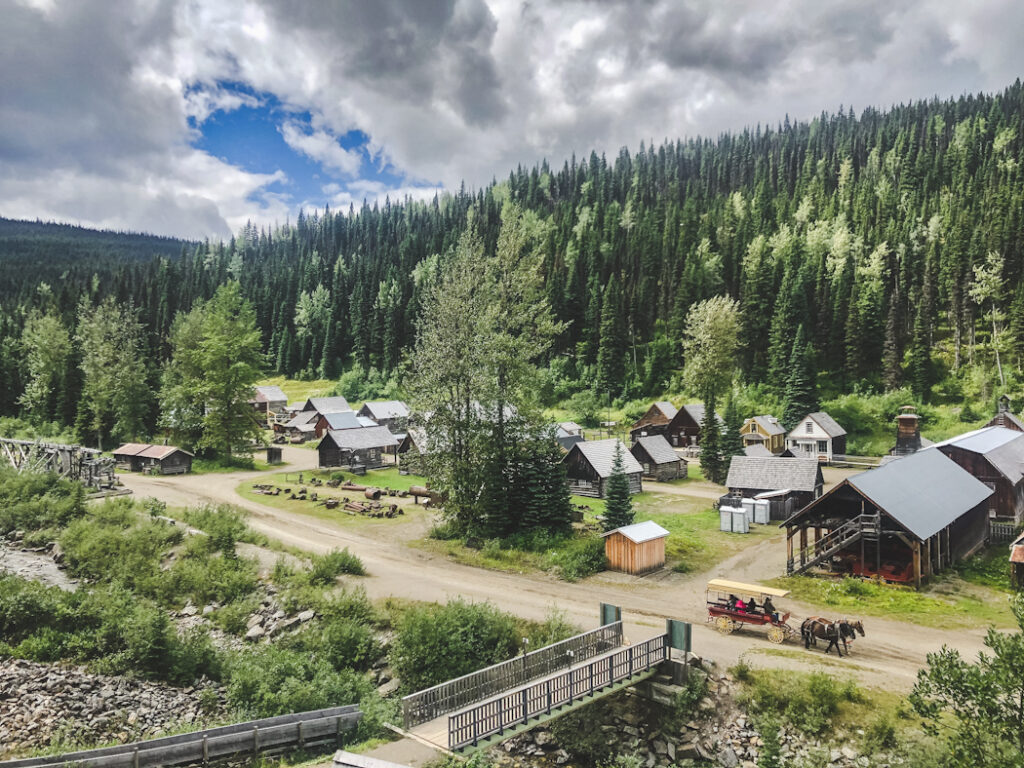 Barkerville, BC is a historic gold rush town that is now a living museum and representation of Cariboo life in the 1800s. Billy Barker's legendary gold strike on Williams Creek triggered a multi-billion dollar industrial revolution. Today, Barkerville stands as a living testament to BC's golden beginnings. With more than 125 heritage buildings, period displays, museums, restaurants and shops there is so much to explore.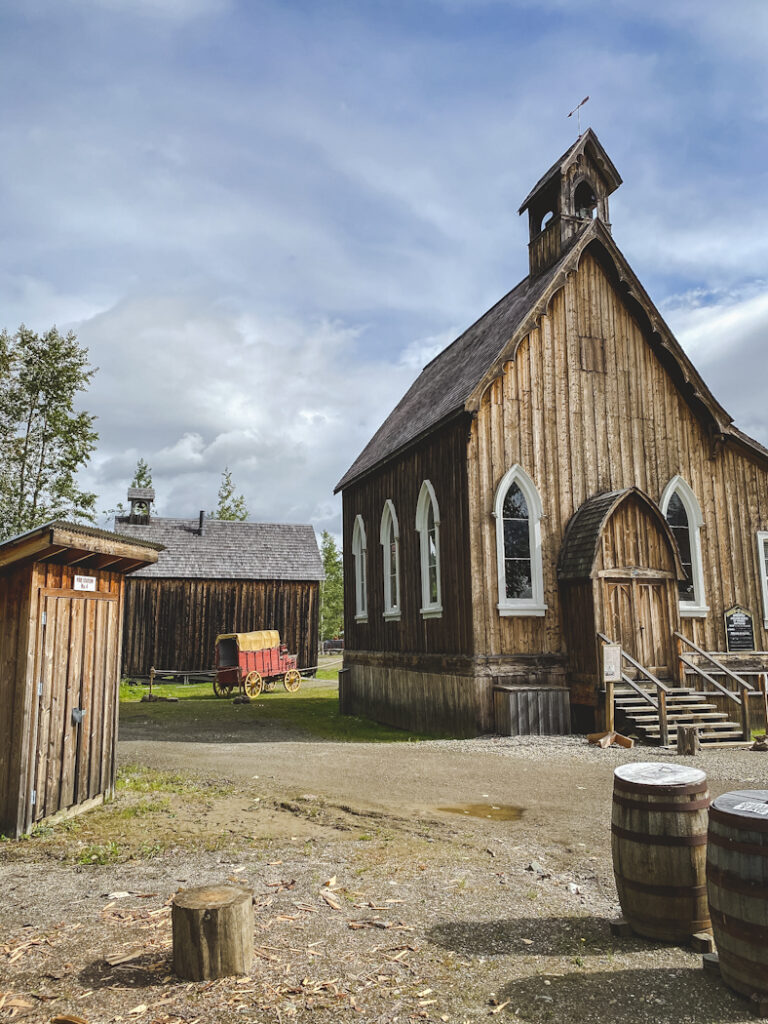 Barkerville is open year round, but certain activities are seasonal. Make sure to check the website before planning your visit. In summer, almost everything is open. You can pan for gold, enjoy a show in the Theatre Royal, or take a town tour by stagecoach. The costumed historic interpreters stay in full character during your visit and make it feel very authentic and interesting. At certain times of the year, you can wander the town for free, but not much will be open.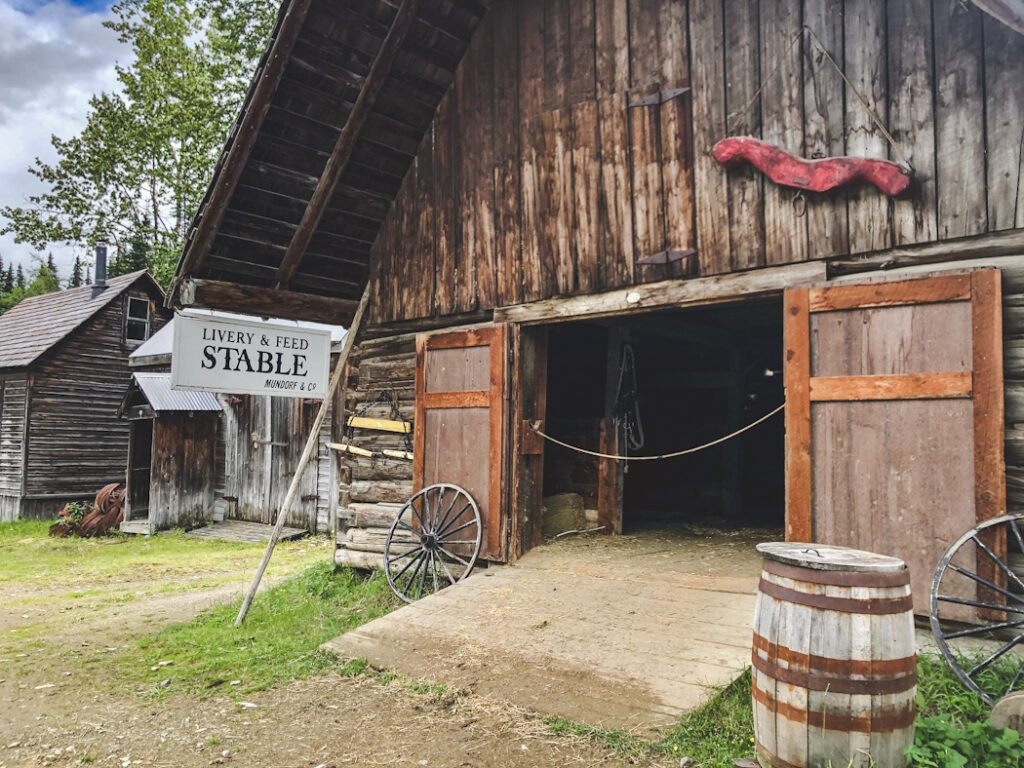 By the mid-1880s, Chinese residents made up half of the Cariboo region's population. Nowhere is this more evident than Barkerville's Chinatown. It's home to the most extensive collection of Chinese buildings, photographs, and artifacts in North America. If you are in the mood for Chinese food, then Lung Duck Tong Restaurant is the place! Or than this you can also try Barkerville's other restaurants: Kelly & King House Bed & Breakfasts or Wake-Up Jake Restaurant.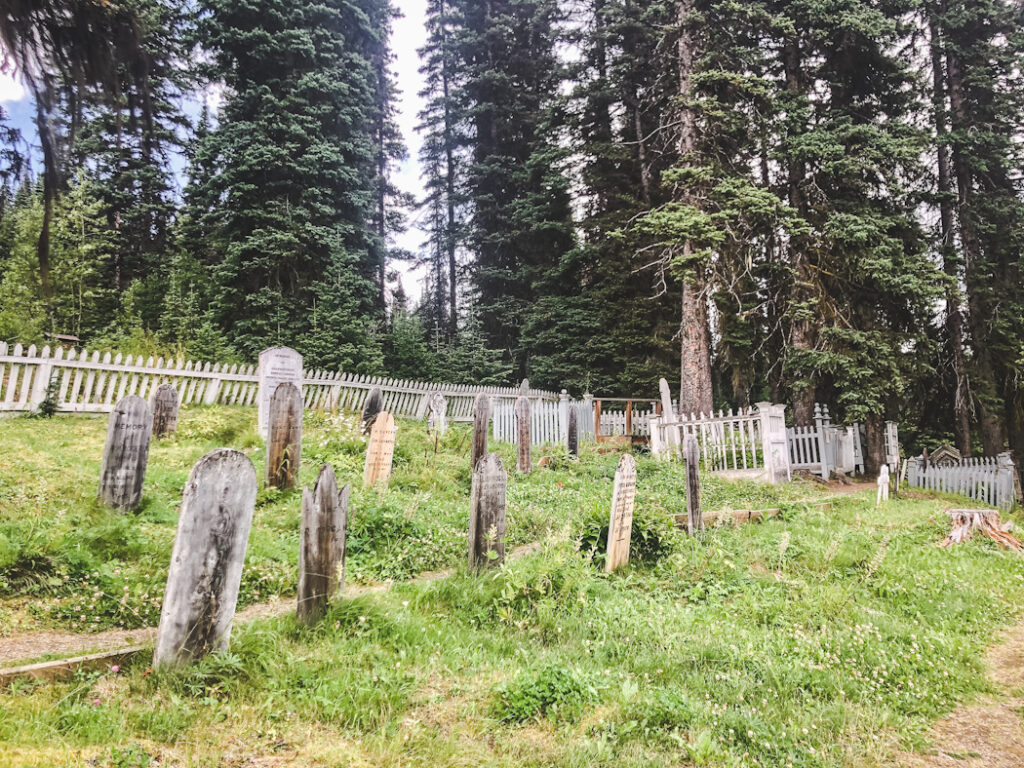 The Barkerville cemetery is a fascinating place that offers a look back into history of the individuals that lived there. The town offers guided tours from guides who walk you through the stories of some of the more well-known miners and individuals that called Barkerville home.
Richfield, British Columbia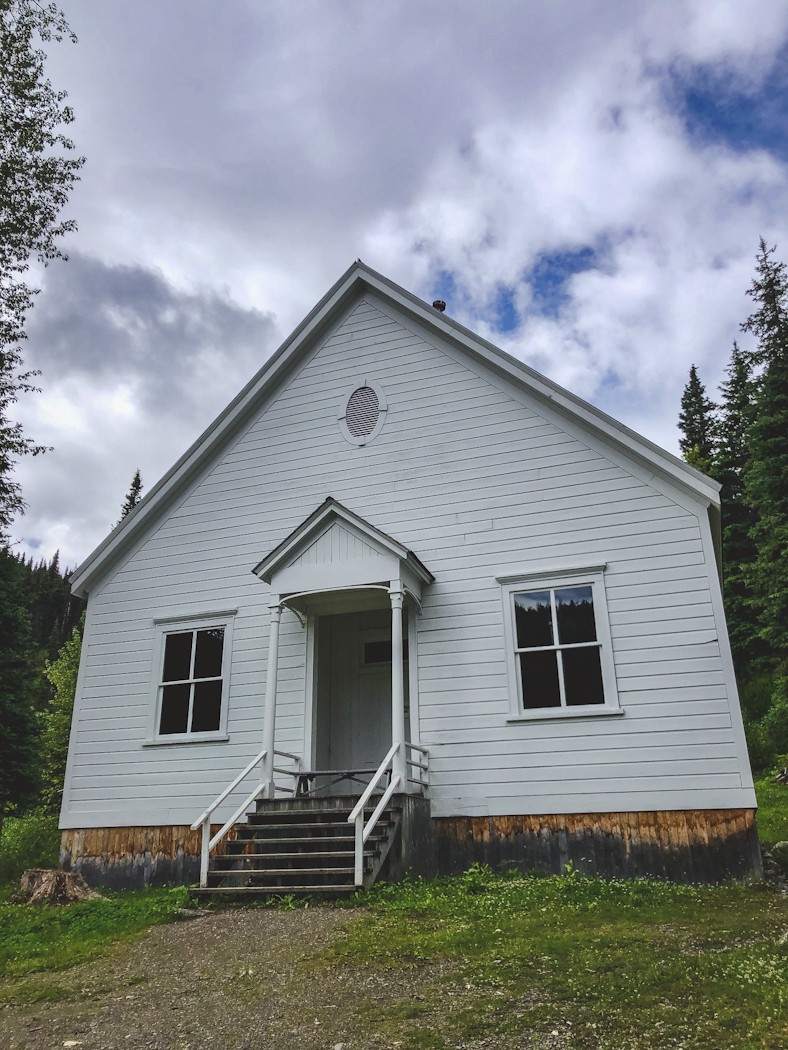 One of the best things to do while in Barkerville is go on a half hour walk along Williams Creek to the remnants of the town of Richfield. Richfield was founded in 1862. It was named for the rich gold claim found at that part of Williams Creek by Bill Cunningham.
People came from all around and built saloons, a jail, a courthouse, a hotel, a post office, a Church, and even multiple banks. Matthew Begbie (the "Hanging Judge") travelled throughout the Cariboo maintaining the law, and had his own log cabin in Richfield.
The local gold diggings proved to be limited and quickly ran out. So in the end not many miners got rich in Richfield, and soon left for more promising places – like Barkerville. Today the courthouse is all that's left of the town.
4. Stanley, BC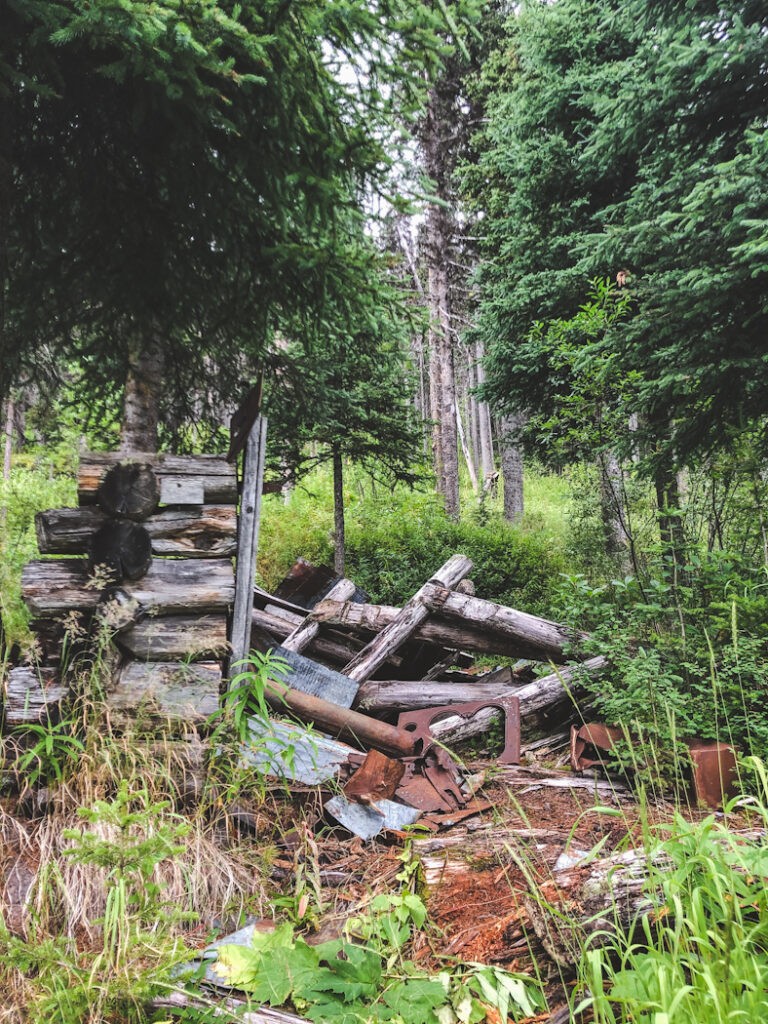 One of the fun stops along the road to Barkerville is a visit to the ghost town of Stanley. Here you can explore the remains of Stanley and its historic cemetery dating back to the 1800s. It's located alongside Lightning Creek on Stanley Road, about 13 km west of Wells. There are few remaining buildings at Stanley, but plenty of history. If you are up for some adventure, then following the Stanley trail will lead you away from the town, up Lightning Creek to the ghost town of Van Winkle, and on to Barkerville.
Stanley once had a sprawling population that even surpassed the town of Barkerville due to the gold in the area. Nowadays, if you're not paying attention you wouldn't even notice the pull off to Stanley. If you look hard enough you'll find plenty of scrap wood, metal and remnants of buildings throughout the brush and earth.
Over half the population of Stanley consisted of Chinese, many of whom you can find stories of by the cemetery. This may seem odd to some people since Stanley is in the middle of no where, but many gold rush cities had Chinatowns, including Stanley and Barkerville. The town was named for Edward Henry Stanley, brother of Frederick Arthur Stanley for whom Vancouver's Stanley Park was named.
The Stanley Cemetery can be found just before you come to the old town site of Stanley. The Friends of Barkerville – Cariboo Goldfields Historical Society have been maintaining the site for many years. While there is not much left of Stanley, it is certainly worth the stop!
Blessing's Grave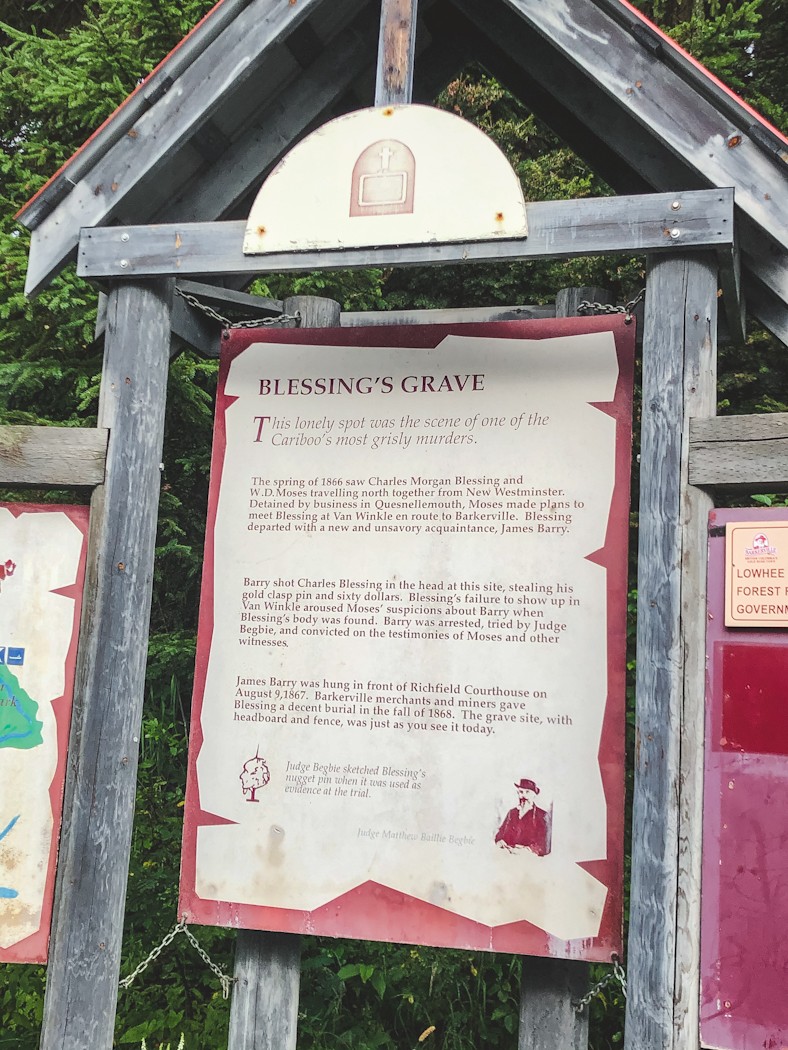 Blessings Grave is BC's smallest provincial historic site. It is located on the Barkerville Highway, 44 km east of Quesnel and can be found closest to the town of Stanley. Charles Morgan Blessing was an Bostonian who came to the Cariboo in the 1860s during the gold rush. On May 31st, 1866 he was murdered by another prospector, James Barry, who was later found guilty and hung at the Richfield Courthouse near Barkerville.
There is an information sign in the parking lot near the outhouse. There is no sign marking where the grave is, but you'll see a well worn path heading into the bush from the sign. From there, the grave is a short walk up the hill. The grave has historical and cultural value as evidence of the law-enforcement and judicial systems that handled cases like these while in remote areas of the early days of British Columbia.
5. Wells, BC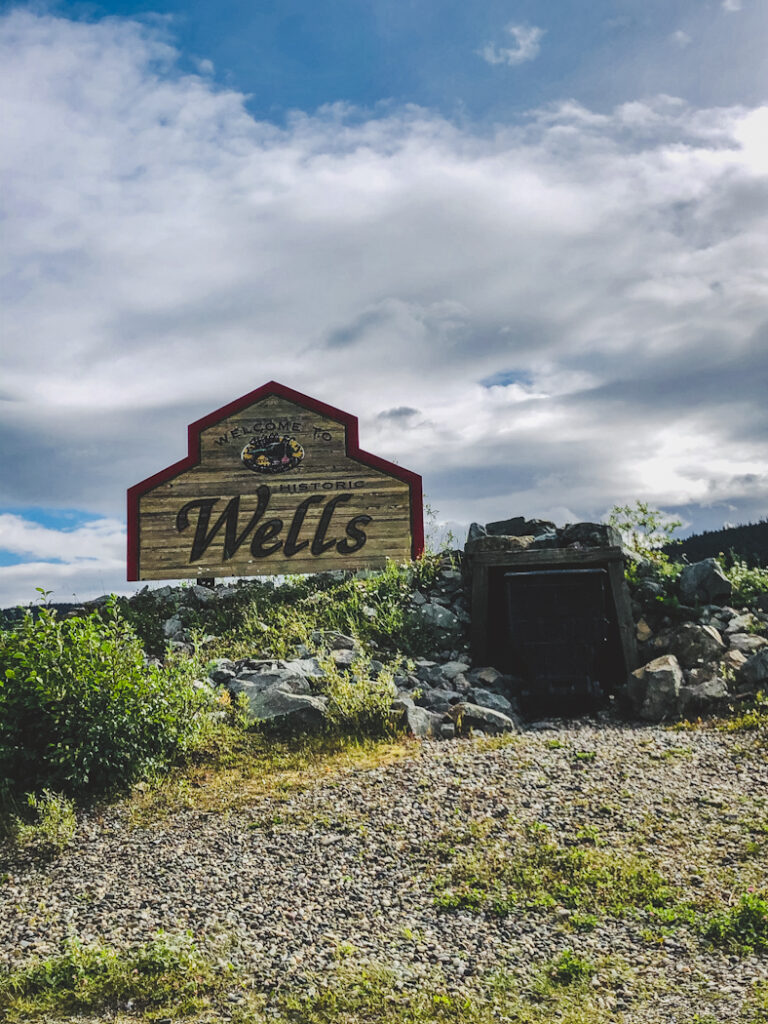 Wells, BC is a small mining and tourist town in the Cariboo, located on the Barkerville Highway, 8 km west of Barkerville. The Wells Visitor Information Centre can help you plan your trip to Wells, Barkerville, or the Bowron Lakes. While it is a quiet town during parts of the year, it's actually well known for its arts scene.
Built as a company town for Fred Wells' Gold Quartz Mine in the 1930s, Wells once served as a major centre of Northern BC. In fact, it even had two hockey teams, a golf course, a baseball team, a horse racetrack and a world-renowned ski hill. Wells' population began to dwindle after the 1940s once the two gold mines closed.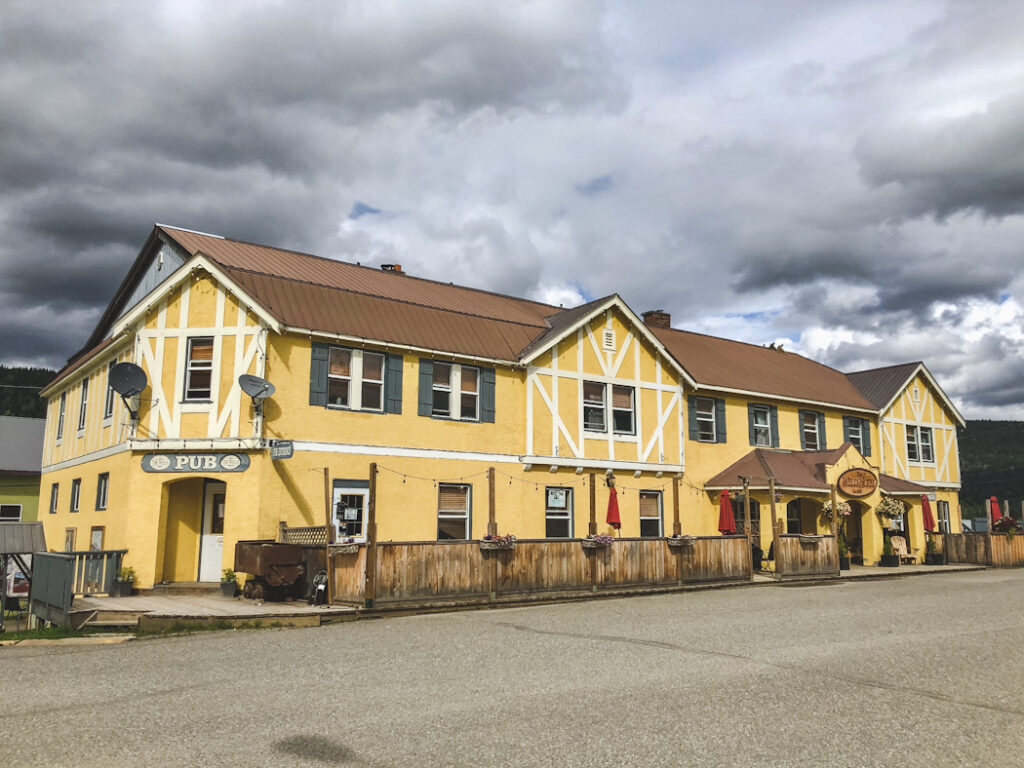 The town takes pride in its history and many of the unique heritage buildings have been preserved and restored. The museum features much of the history of the town and is open May – August. In the summer you can also stroll through the art galleries or visit for "ArtsWells", the town's annual art festival.
The Wells Hotel is located in town for those wanting somewhere to stay that is central to the lakes, history, and art of the area. Wells is a perfect spot whether for a quick visit or a base for your trip.
Other Places to Visit in the BC Cariboo
Final Thoughts on the BC Cariboo Region
When most people thinking about visiting BC, they focus on the most well-known areas: Vancouver, Whistler, Victoria, Kelowna etc. What most people don't realize is how much of BC they are missing out on seeing by only visiting these places. I feel so fortunate to live in one of the most beautiful places in the world. However, it's so much more vast than people realize!
Having spent so much time in other places like Calgary or Saskatoon, it was finally time to explore more of my own province. The BC Cariboo Region is quite central in the province. The first summer of the pandemic forced us to stay local, but I'm so happy that meant seeing more of what our Beautiful British Columbia has to offer!
Kelly xo
Pin it for Later!