The Perfect Weekend Itinerary for Brighton, England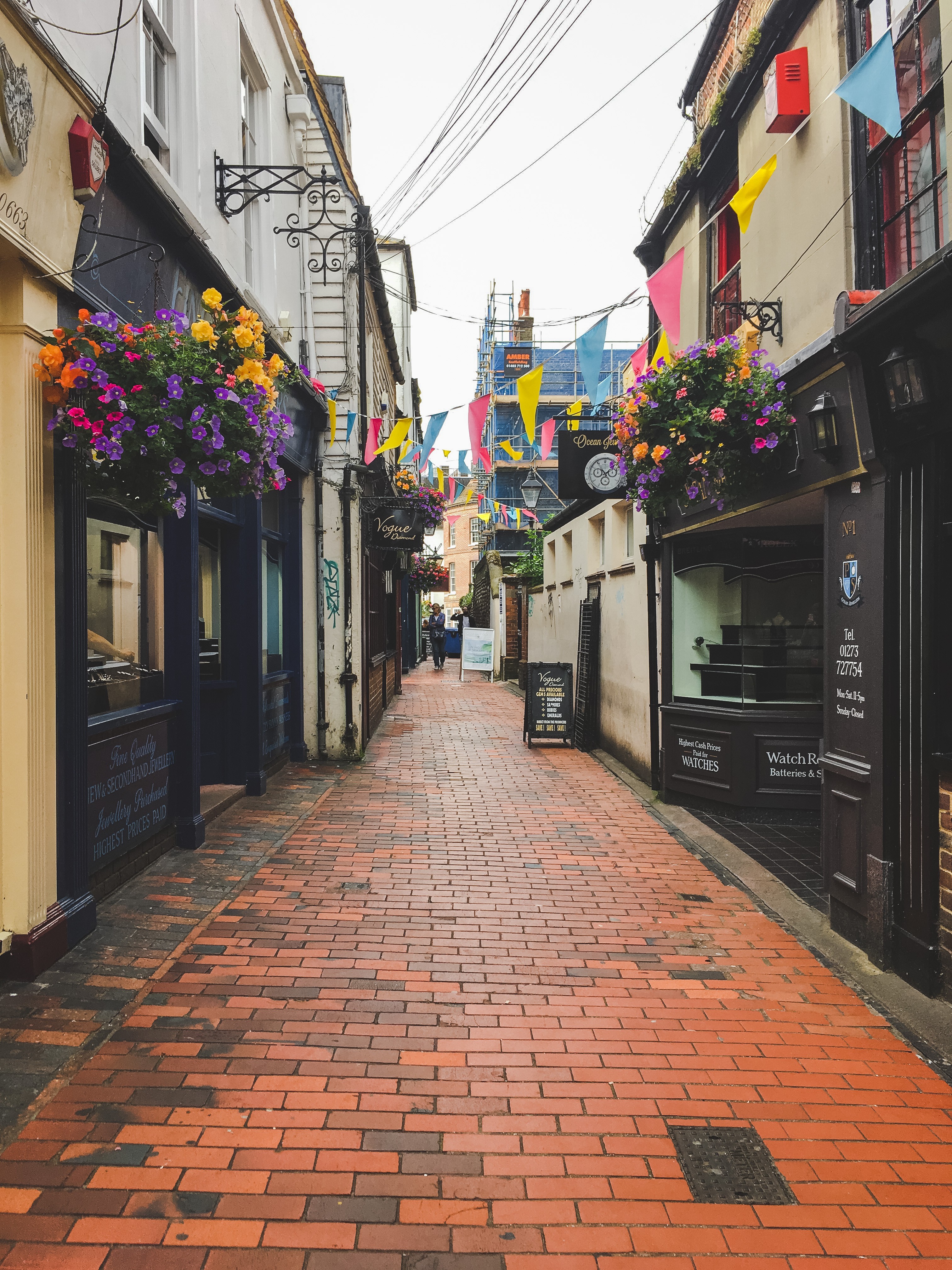 If you've been to London you may think you've seen all of the coolest areas that the UK has to offer, but you'd be wrong! Brighton, England is a coastal city where boho, vintage, and hipsters all collide. If you're only here for sightseeing you'll easily be able to see Brighton in a day, but to really experience the city you need to walk the lanes, check out all of the cool shops and the unique things the city has to offer.
Brighton should be on everyone's list as there's no city quite like it. It doesn't have the normal touristy things that you'd expect from other cities and instead has unique spots like Brighton Toy and Model Museum that's built underneath the train station. You won't find things like Roman Baths or canals like in Birmingham here, but that is what makes the city so unique!
Brighton is arguably Britain's premier seaside town, especially as an easy day trip from London. In the peak season hotspots like the North Laines and the iconic Brighton beach are full of visitors! It's easy to get to by train or bus and extremely walkable! To find out more, continue reading on for the ultimate guide to 1 weekend in Brighton, England!
Where to Stay in Brighton, England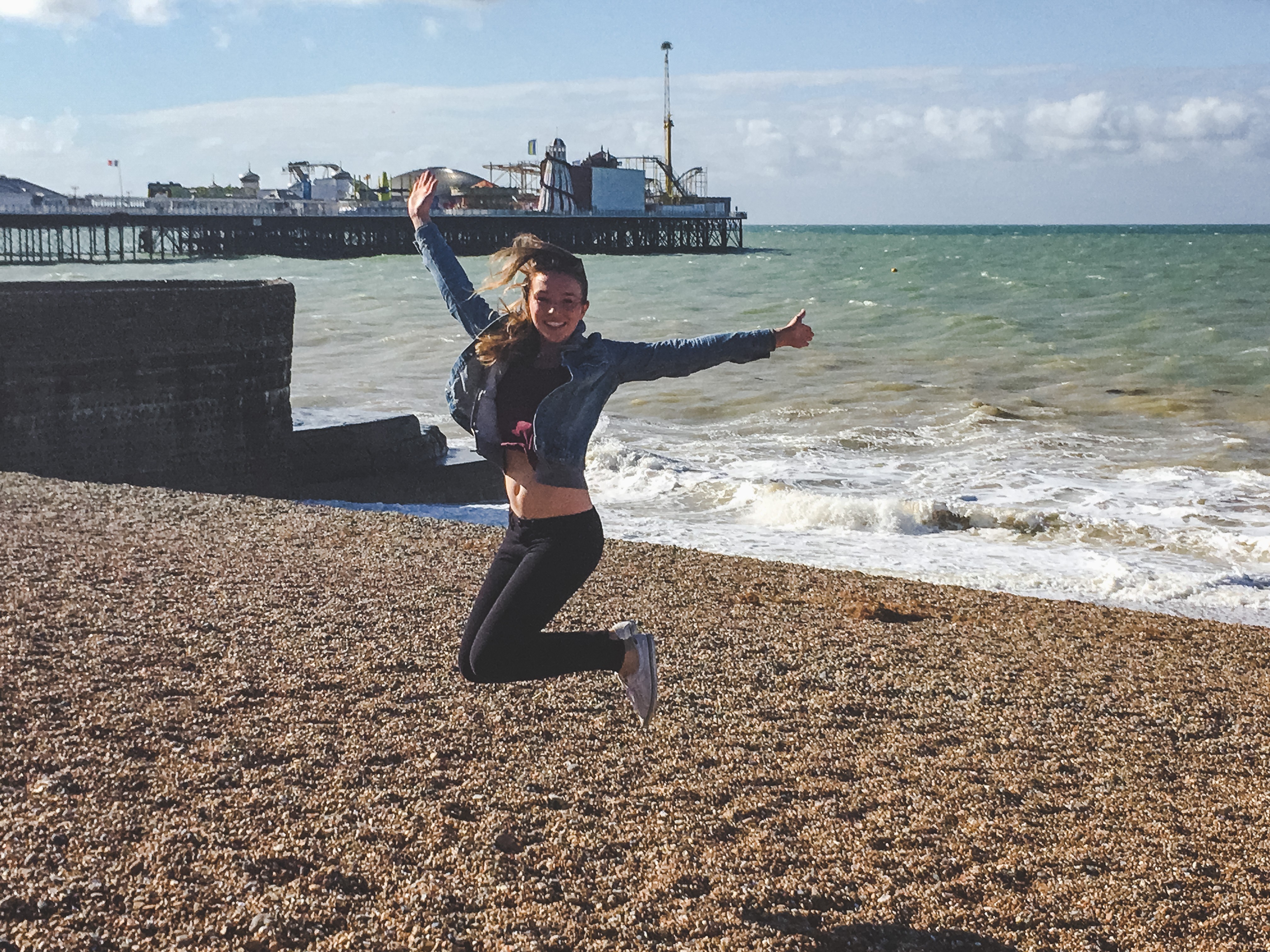 When looking for a hotel in Brighton, the ideal spot is as close to the seafront as you can get. Ideally somewhere you can easily walk the Lanes as well. When my friend and I visited Brighton in 2017, we stayed at the YHA Brighton. It's right by Brighton Pier and for a hostel, it was very clean and private! The YHA Hostel Brighton offers en-suite rooms and free WiFi is available in all public areas. The hostel is located in Brighton's lively town centre and has a range of cafes and restaurants just a short walk away.
What to Do in Brighton, England
1. The Royal Pavilion
The Royal Pavilion is the city's main must-see attraction. This 19th-century party palace was built by the Prince Regent (later King George IV). It unimpressed Queen Victoria who thought the Royal Pavilion to be odd and strange-looking. But for visitors to Brighton, the entire palace is a spectacle and a piece of history!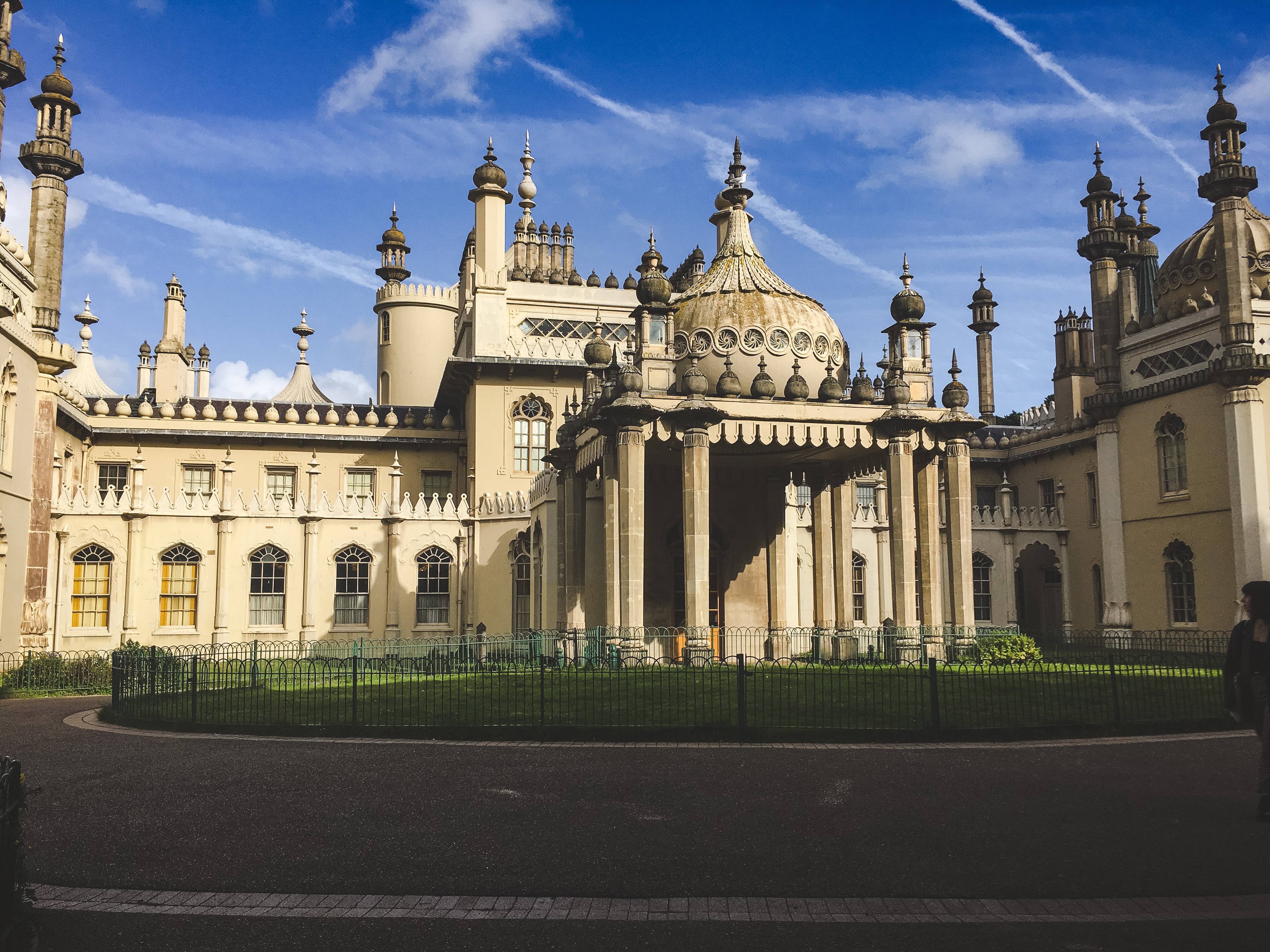 The dragon-themed banqueting hall and then state-of-the-art kitchen would have wowed the Georgians and today still stands out! Outside is a lovely park where you can sit and admire the architecture or take some time away from the busyness of the city.
2. i360 Tower
Brighton's newest attraction opened in 2016, at the point the West Pier used to make landfall. The British Airways i360 is the world's most slender tower. It's a 162m-tall column of reinforced steel and concrete rising from the seafront, with a huge glass doughnut taking 'passengers' 138m above the city for views of the Sussex coast. The idea is that profits from the i360 will one day be used to rebuild the West Pier.
3. Brighton Pier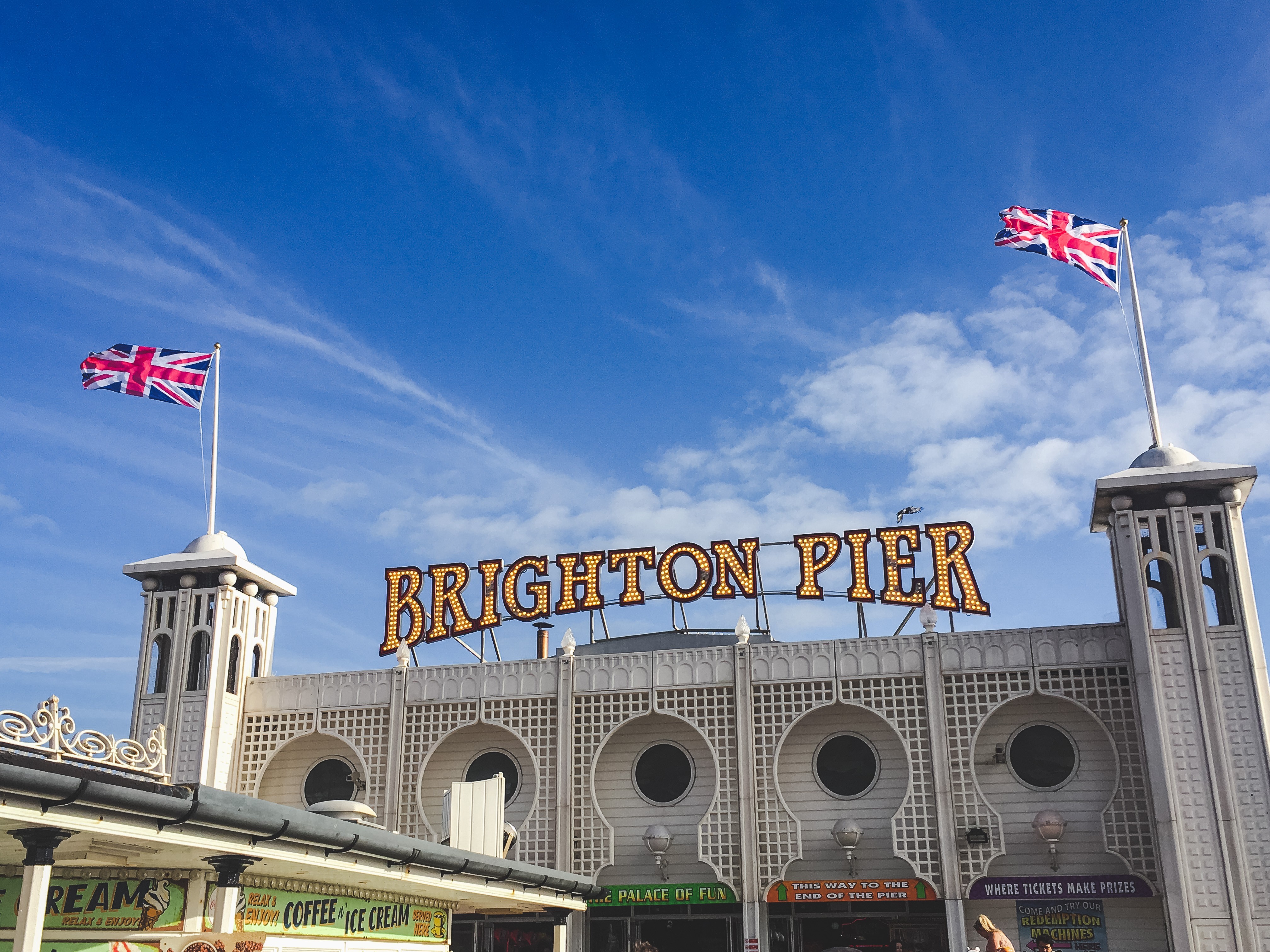 This grand old Edwardian pier is one of the best-known spots in Brighton. Even if you don't want to go on rides or play in the arcade, it's worth it just for the walk down Brighton Pier! If you have kids there are plenty of stomach-churning rides and amusement arcades to keep them entertained as well. It's important to note that the pier is closed in bad weather or strong wind so just pay attention to the weather forecast if this is on your list!
4. West Pier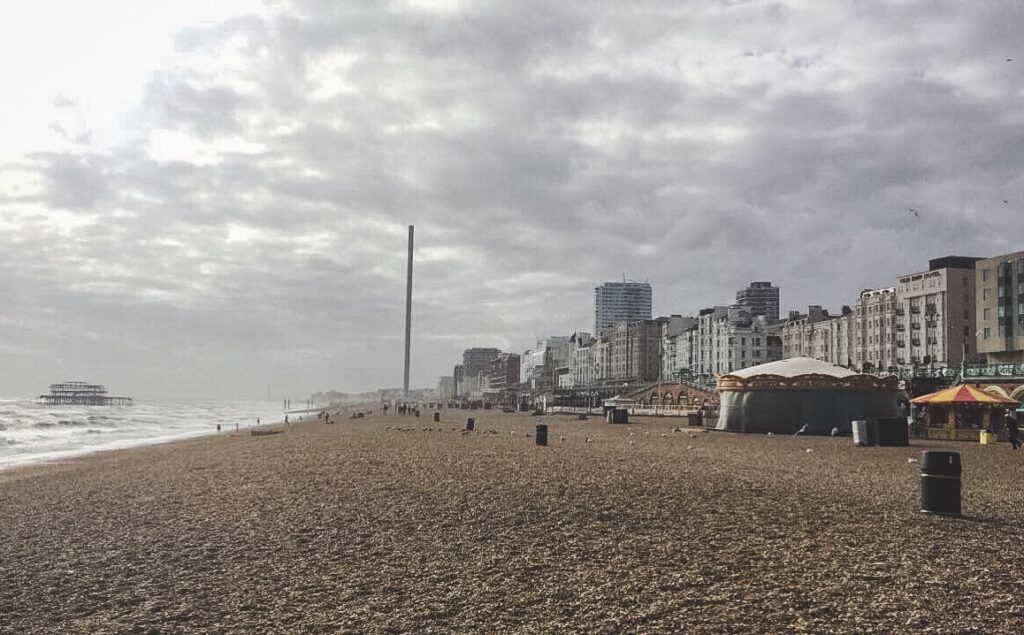 The historic West Pier isn't something you can actually visit. It closed in 1975 and began to collapse in 2002. It has since caught fire twice and is now just a dark structure left on the water. This was once a Victorian marvel, where the likes of Charlie Chaplin performed. Even in its dilapidated state, it's a unique sight on the water where flocks of birds often rest.
5. SEA LIFE Brighton
This aquarium isn't just for kids, SEA LIFE Brighton is an underground exhibition of some of the most interesting fish and other sealife. There are even opportunities to feed the animals, touch starfish, and ride a glass-bottomed boat over a pool of sharks.
6. Brighton Marina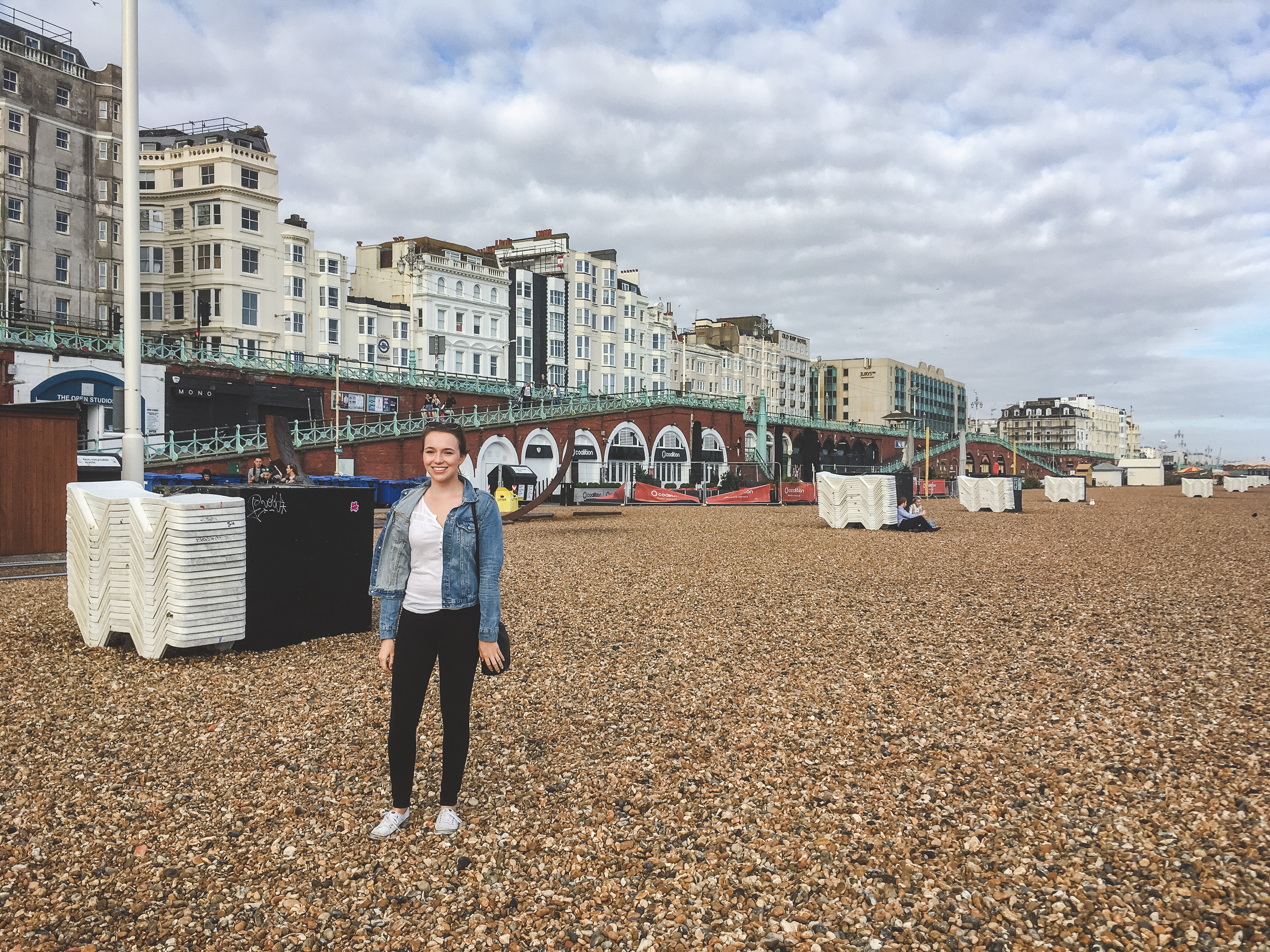 Brighton Marina is located 1.5 miles east of the pier. Here you'll find shopping, numerous restaurants and entertainment options. They also have a Walk of Fame, which dedicates a plaque to anyone with a link to the city, including Winston Churchill and Lewis Carroll. For a fun way to get there, you can hop aboard the Volks Electric Railway. It's the world's oldest electric railway (opened in 1883) and departs from nearby the pier!
7. The Lanes
The Lanes is the most popular shopping district in Brighton! Every twist and turn is jam-packed with unique jewellers and gift shops, cafes, boutiques, and vintage stores. It's easy to get lost wandering through and admiring the architecture and colours. This is a must for anyone visiting Brighton!
Although it's now closed, the Choccywoccydoodah Chocolate Emporium was an iconic spot in the Lanes. It was painted blood red and was packed with insane chocolate creations.
8. North Laine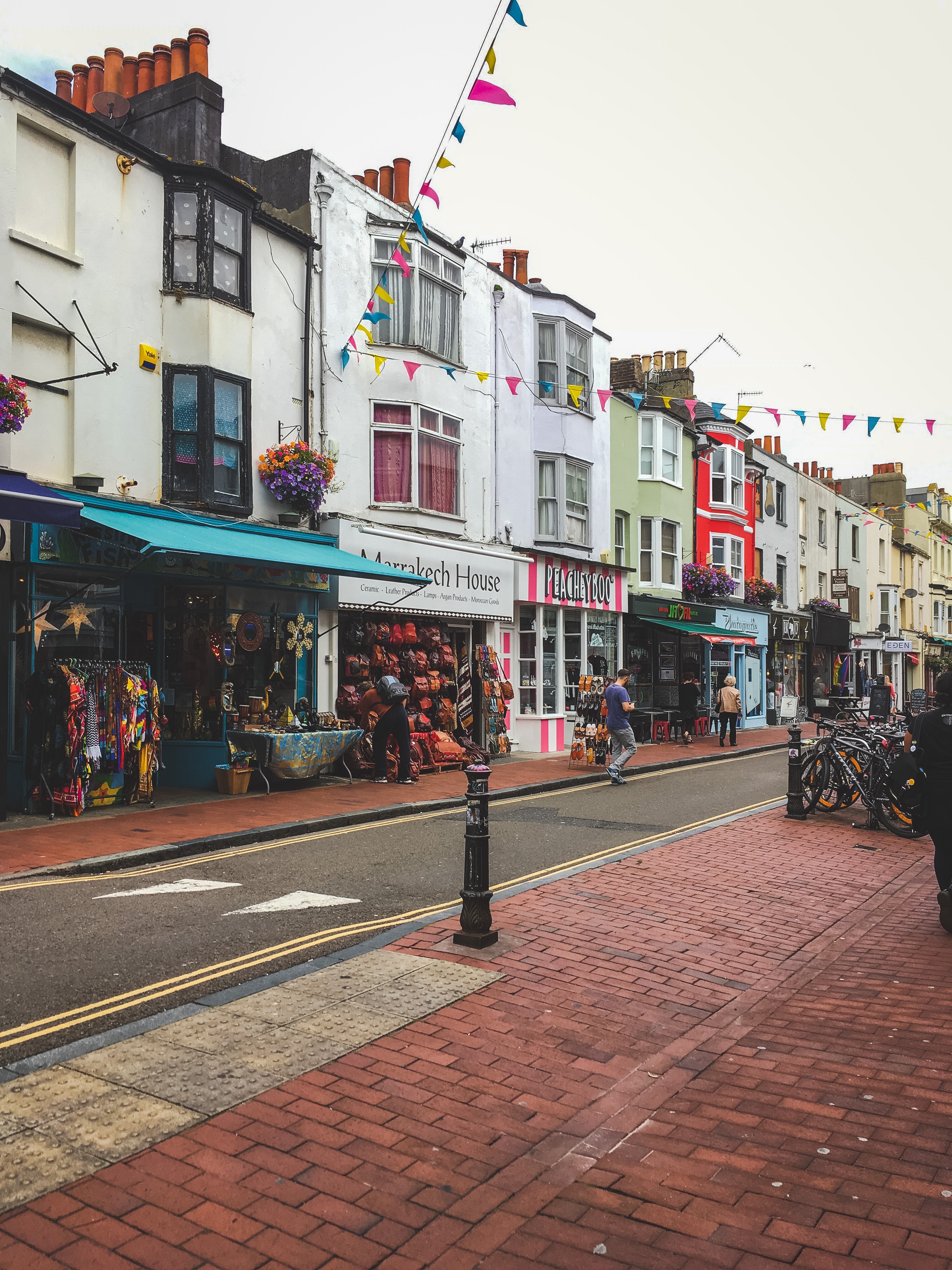 This shopping district in North Laine is a series of partially pedestrian thoroughfares north of the Lanes. It's a lot wider and more open than the Lanes. It covers an area that includes Bond St, Gardner St, Kensington St, and Sydney St. Each of these streets is lined with retro boutiques and hip cafes.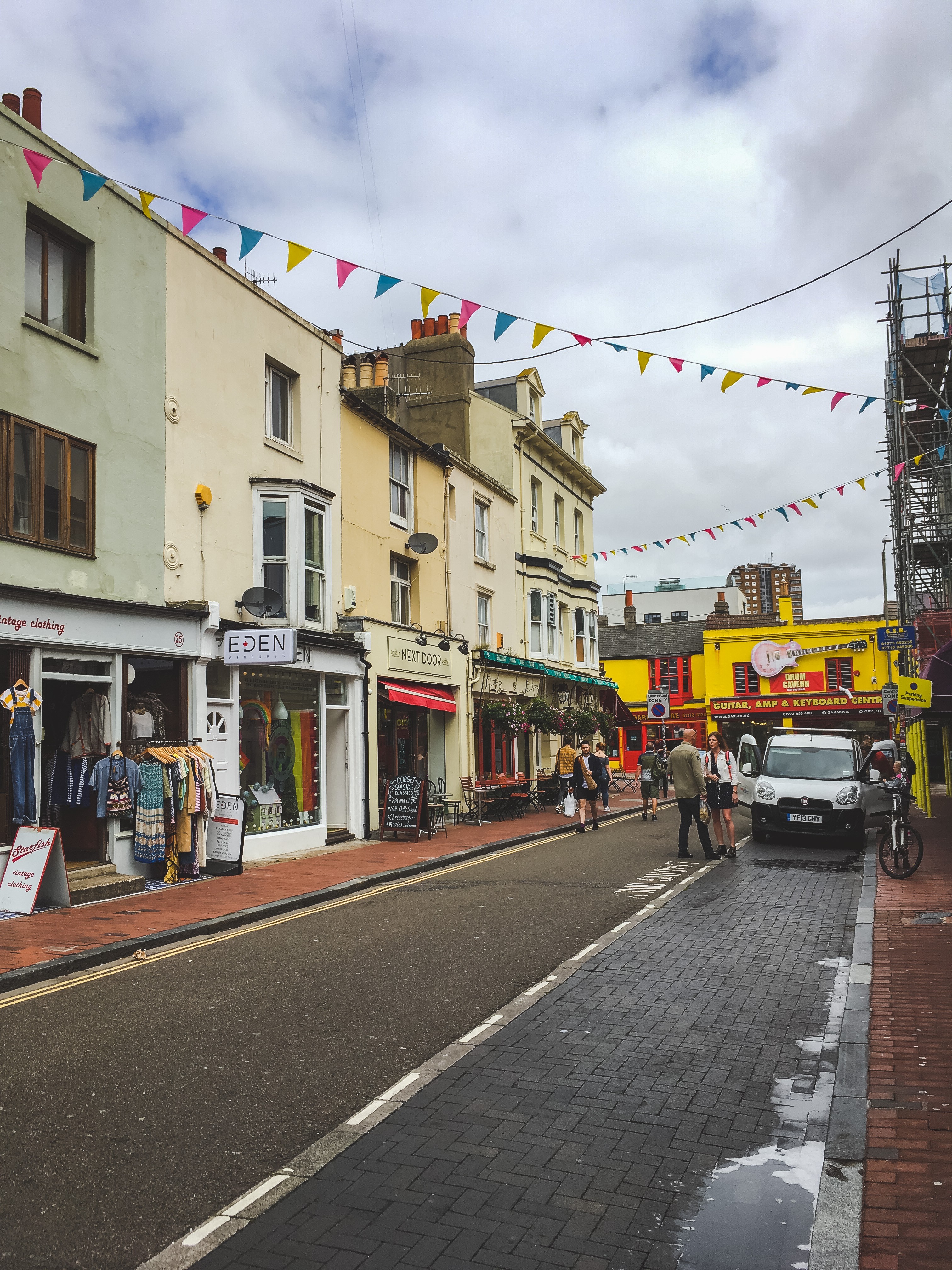 There are so many fun shops like Photomatic, which is a shop just to take photo booth photos! You never know what you may find while wandering around here!
Final Thoughts on Brighton, England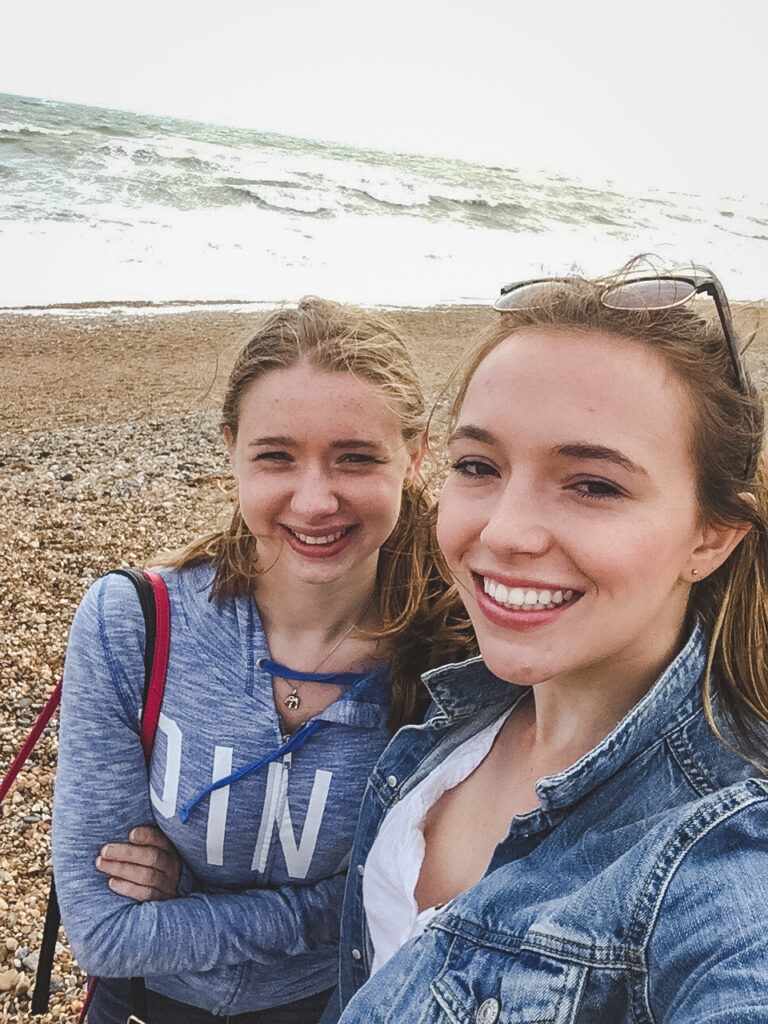 Brighton is a city with so much life and such a different feel from other places in England. I was so excited to finally visit. I'd love to go back as we, unfortunately, didn't have the warmest weather despite it being August. So it'd be great to spend more time walking the beach and getting lost in the lanes. Anyone who has time should try to make the trip from London to Brighton. In fact, if you're flying into Gatwick you can get to Brighton in under an hour.
If you've been to Brighton what were your favourite spots? If not, hope this guide to 1 weekend in Brighton, England will inspire you to visit one day!
Kelly xo
Pin it for Later!