Here are the Must-See Places in South East Queensland on a Day Trip From Brisbane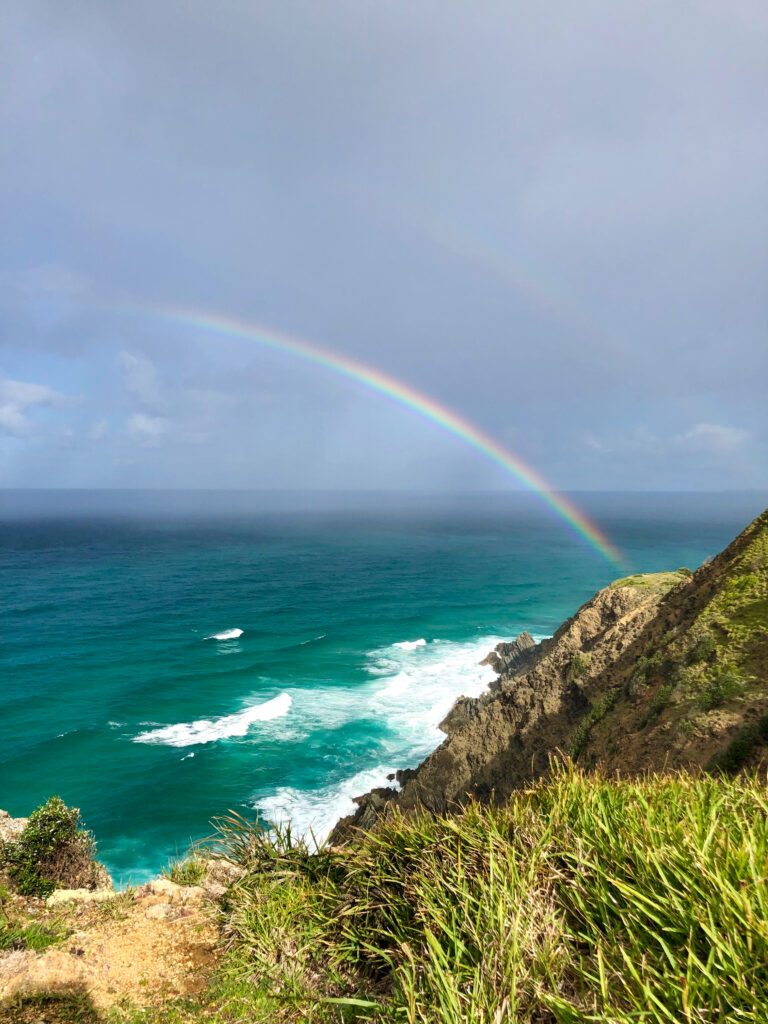 Brisbane is a great place to have as a hub when exploring different areas of South East Queensland! Brisbane is a vibrant city and has so many spots to explore within the Central Business District, but is also easy to see in just 1-2 days. There's a lot more to see along the coasts within a couple hours' drive from Brisbane. If you're not wanting to switch hotels every night, it's easy to keep Brisbane as your hub and explore the coastal areas each day. Read on to find out more about the top 4 day trips from Brisbane!
1. Byron Bay
Byron Bay is known as being Australia's laid-back surf town. It's framed by its iconic lighthouse and miles of picture-postcard coastline. This organic-embracing, hippie, beachy paradise has grown in popularity over the years. However, it still makes the perfect getaway for locals and visitors alike. This is why it's the first of the top 4 day trips from Brisbane I'm featuring!
Getting to Byron is about a two-hour drive from Brisbane, but is actually in the state of New South Wales. If you aren't planning on visiting Sydney, this is a great way to visit another state and see what all the Byron Bay hype is about! Here are some of the things you should see and do if you want to spend a day at Byron Bay.
The Farm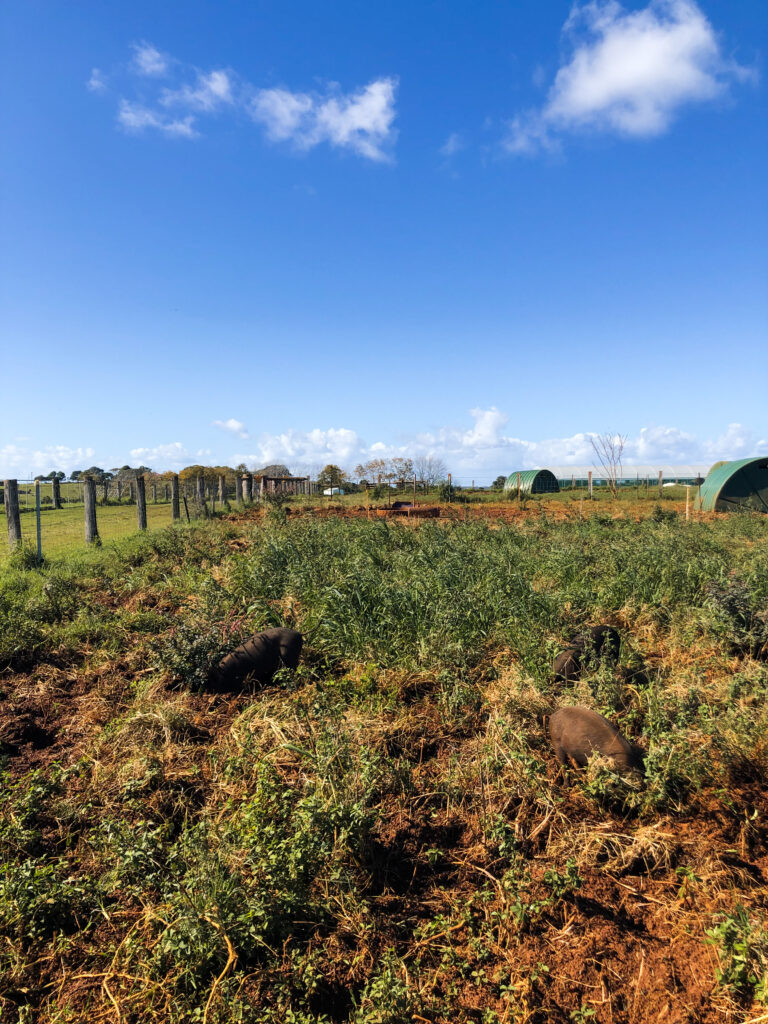 The Farm at Byron Bay is a picturesque, 32-hectare green oasis just outside of Byron. The area is shared by a restaurant, produce store, bakery, ice-creamery, and a nursery. It's free and open for guests to explore the orchard, veggie plots, and cattle-and-pig-dotted fields. During certain times of the year, there are also beautiful fields of flowers in bloom.
Cape Byron State Conservation Park & Lighthouse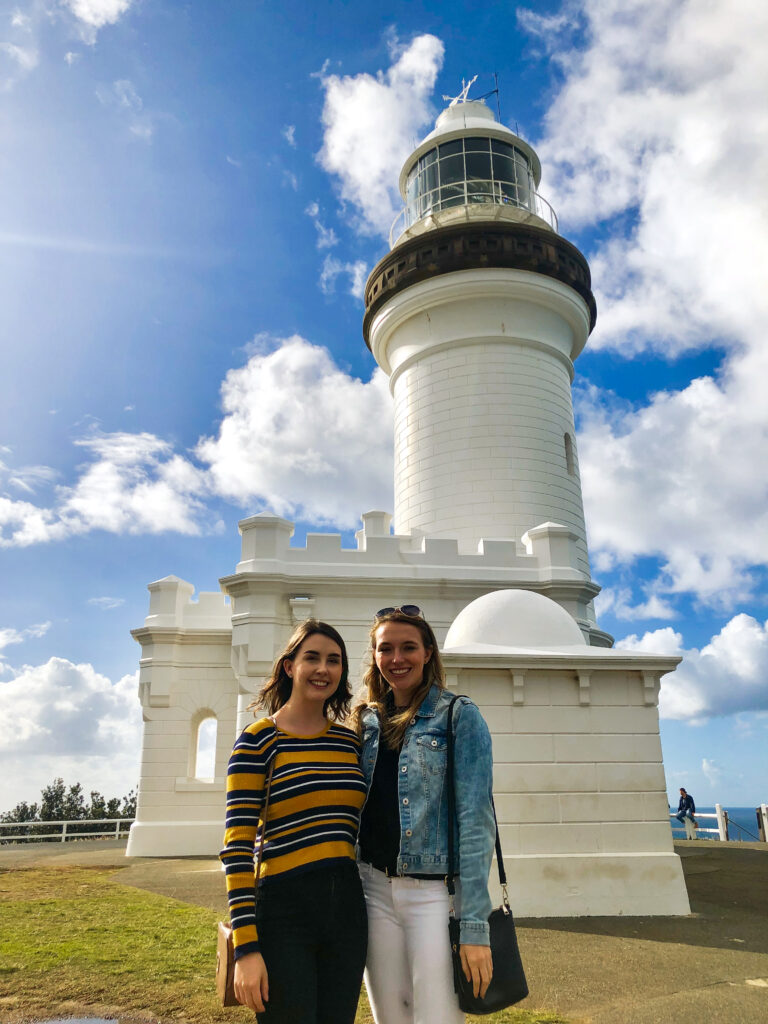 The Cape Byron State Conservation Park is home to the Cape Byron Lighthouse and stunning viewpoints. The lighthouse was built in 1901 AND it is the most eastern point of the Australia mainland! There's a small display area and gift shop inside. The gate for the lighthouse opens at 8 AM and parking is $8 per hour. It's very limited, so make sure to be there early if you visit during peak season.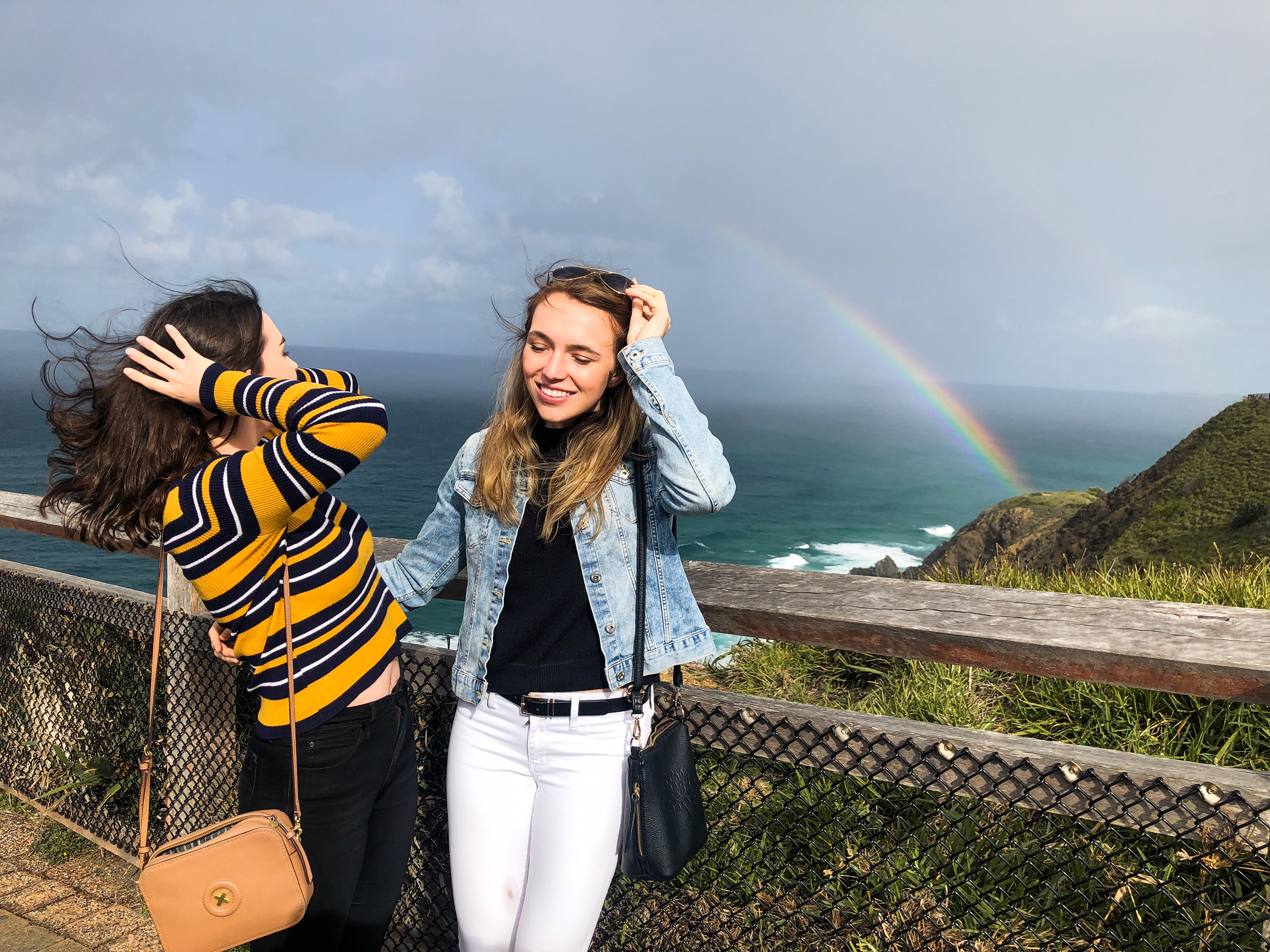 PS. It gets SUPER windy!
Main Beach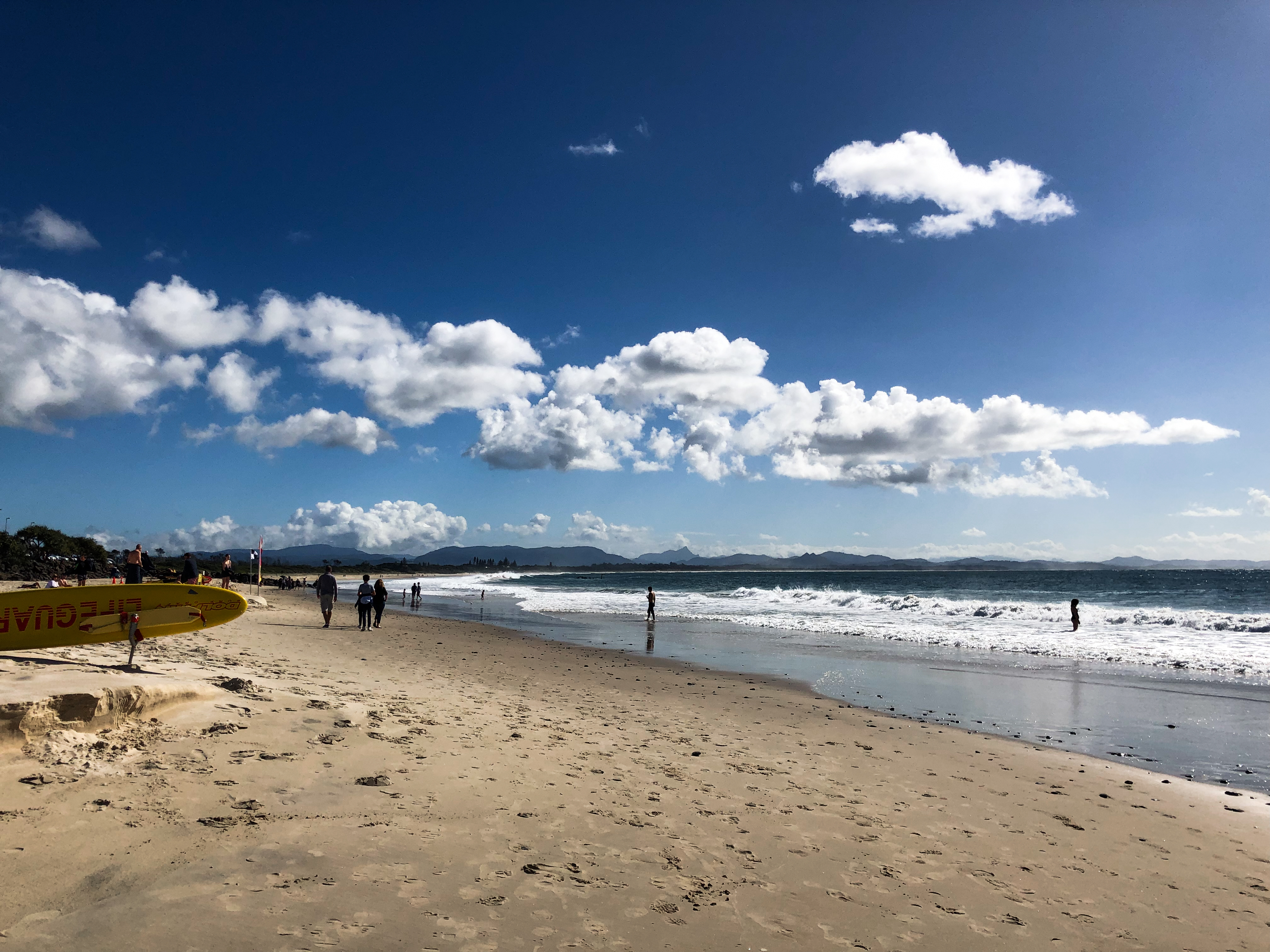 Right in front of the main town strip is the lifesaver-patrolled Main Beach. Long, flat, white sand, and great waves mean the beach is busy all day with visitors, sunbathers, surfers, and swimmers. It's a great place if you're looking for some beach time with lots of photo opportunities. Also, it's great for kids since it's within walking distance of all the restaurants in town.
Combi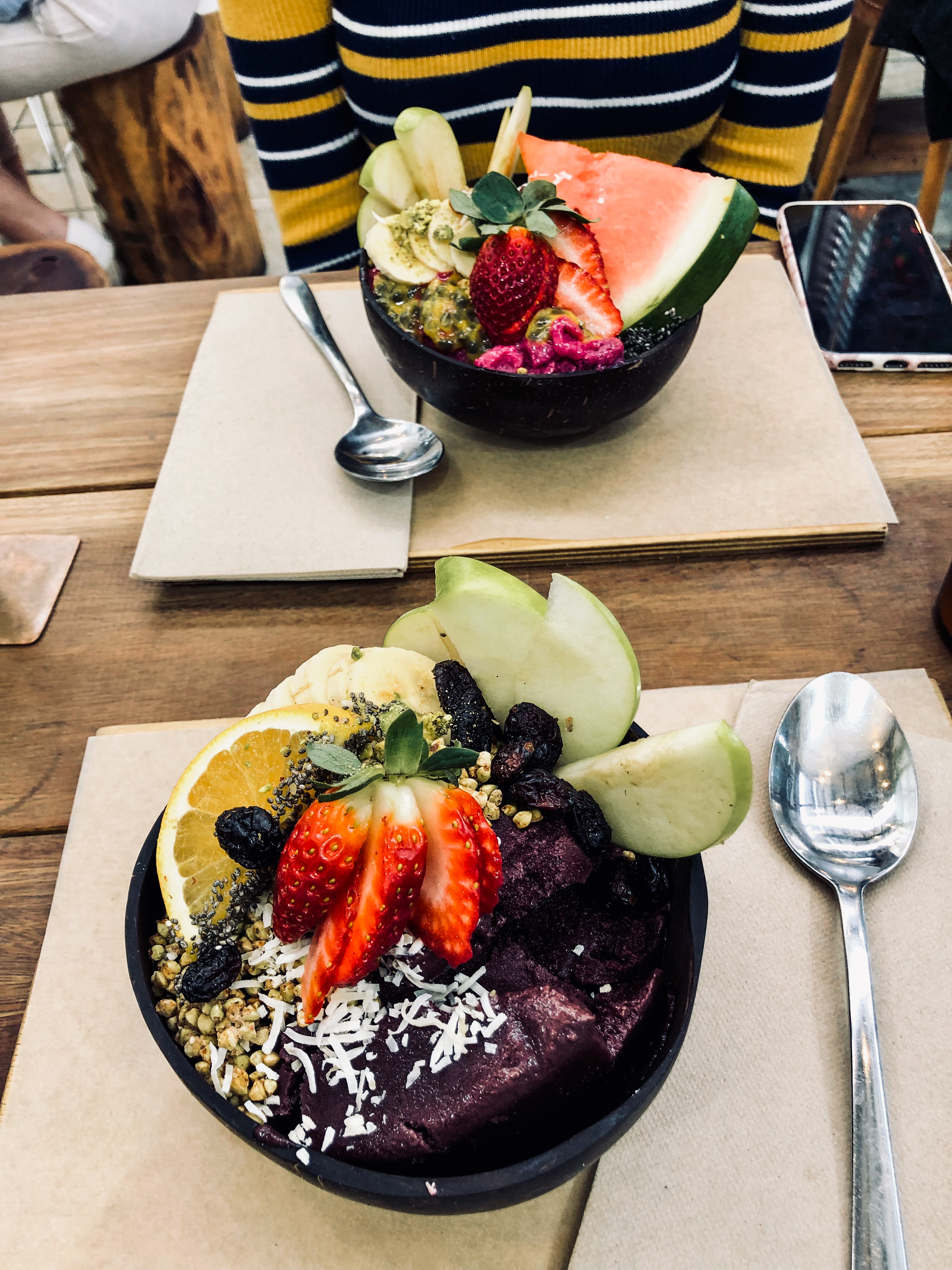 Byron is a dream destination for food-focused travellers as there are so many clean-eating options available. Açaí bowls are more common than junk food and ingredients are usually locally-sourced. Combi is a fun and instagrammable cafe that offers signature raw, organic bowls in Byron. I'd love to go back and try more on the menu whenever I can visit Byron again!
2. Gold Coast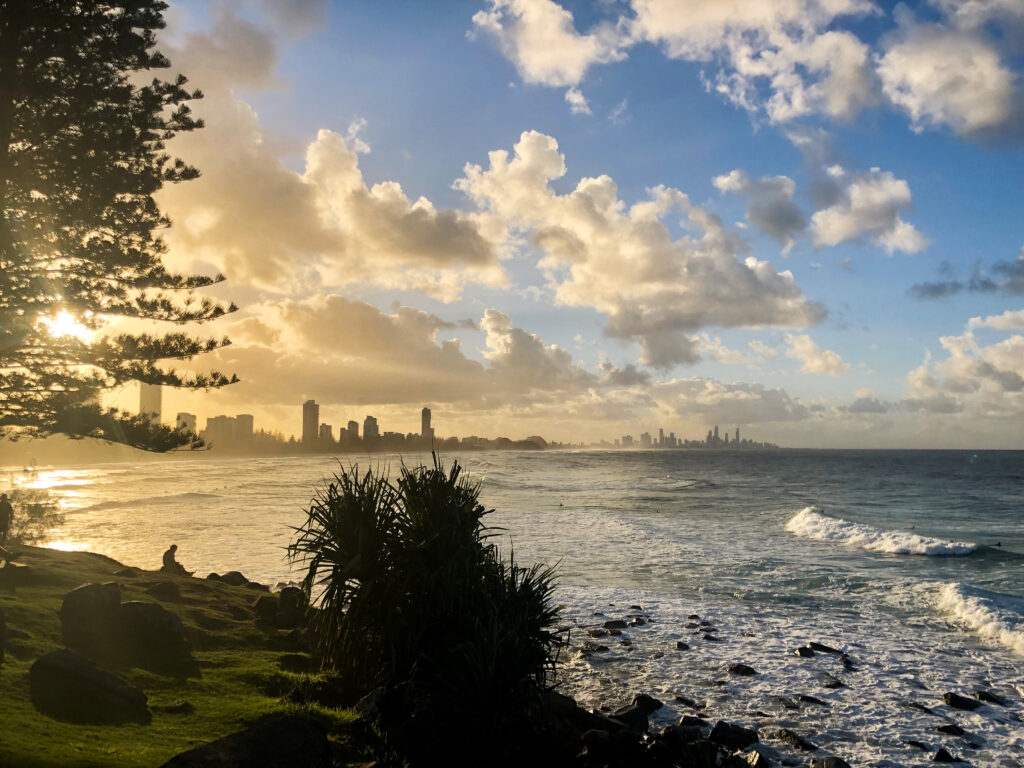 Gold Coast is one of Australia's most iconic holiday destinations. Its shimmering high-rises can truly give off a golden glow at sunset. Gold Coast comprises almost 52km of pristine white sand, epic surf breaks, and stunning golden sunsets. There are so many things to do here, making it another one of the top 4 day trips from Brisbane!
Australian summer months (December-February) tend to be the busiest periods with high temperatures and schools on break. So if you're looking for a less busy time, then Australian winter (June-August) still offers sunny weather and also lower prices.
Burleigh Head National Park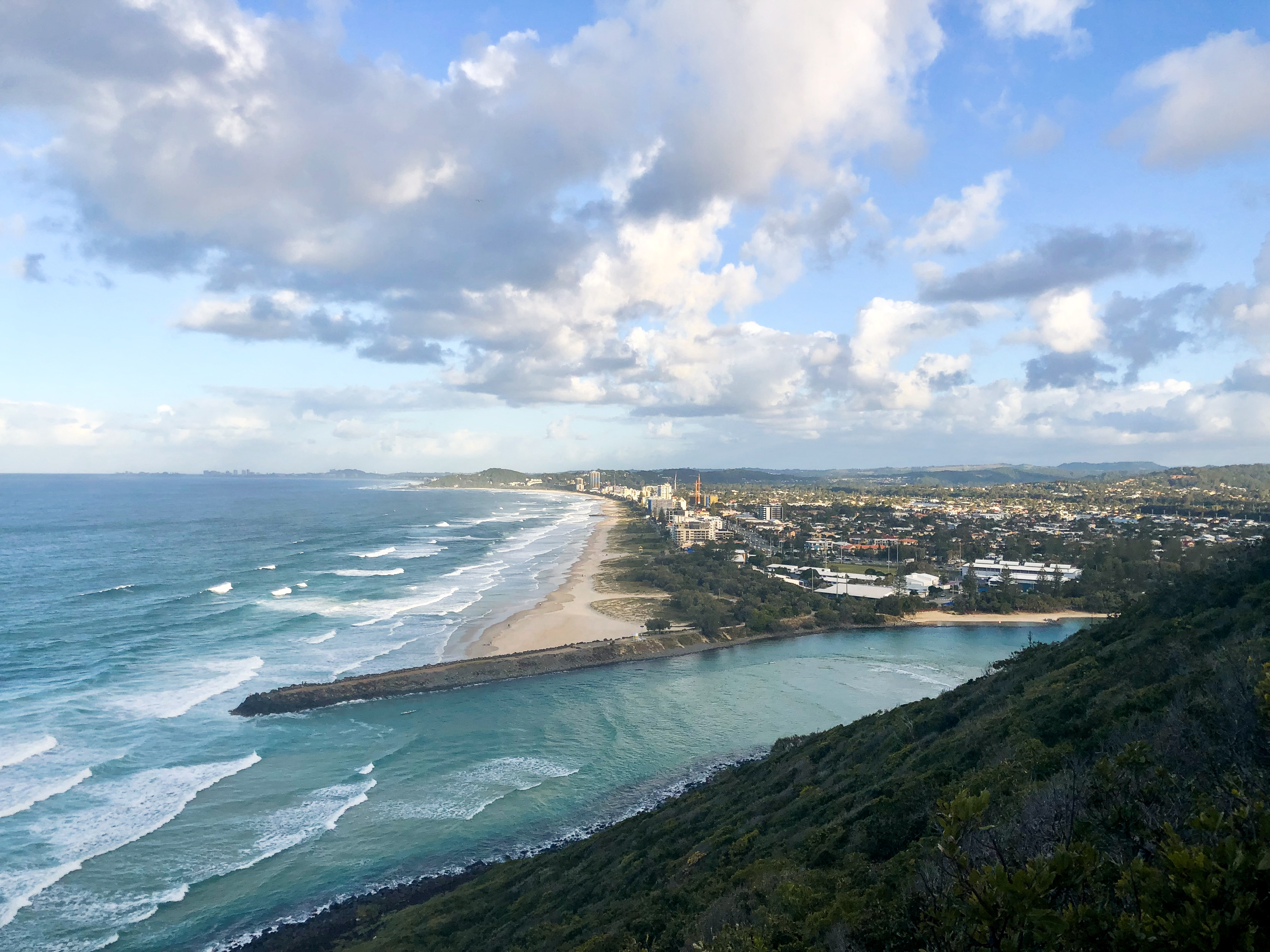 Burleigh Head National Park offers a 2.4km ocean view trail that edges this 27-hectare rainforest reserve. If you don't want to make the whole trek, you can still go part of the way to where a pair of lookouts are. From there you have a beautiful view of Gold Coast (especially at sunset).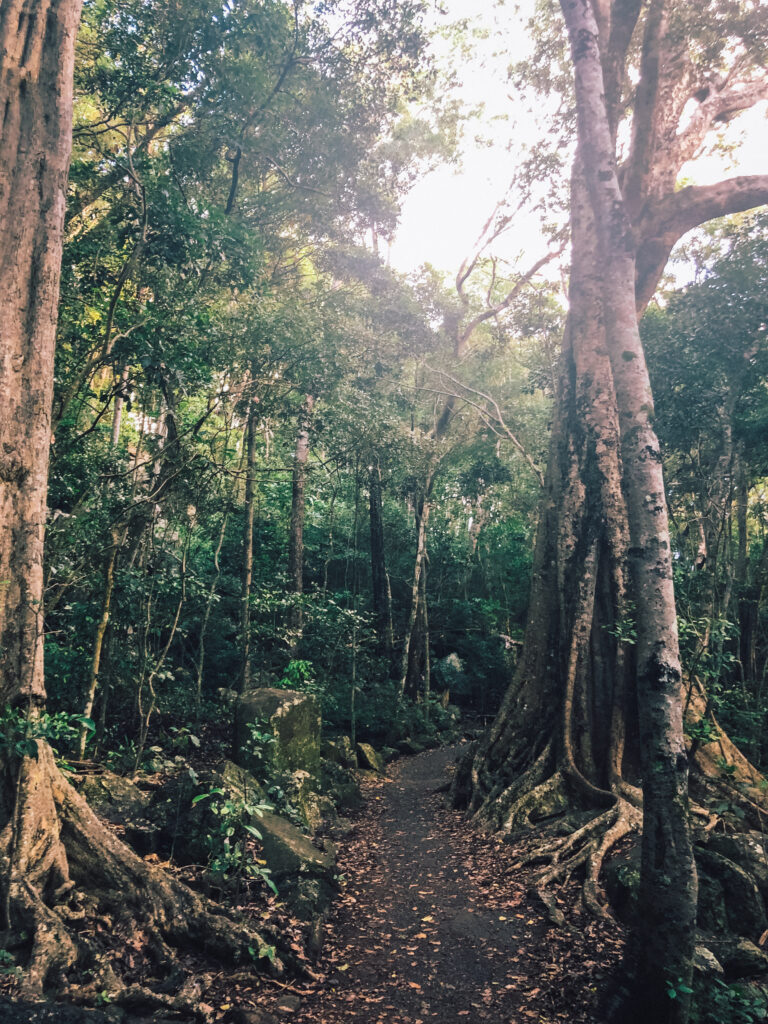 From the Tumgun lookout (top photo), you also get an incredible view of Tallebudgera Creek and the coast looking south towards New South Wales. Make sure you stay on the trails when you are exploring and keep an eye out for Bush Turkeys! I had no clue they existed but were as abundant as squirrels are in Vancouver parks – so cool!
Gold Coast Theme Parks
Get your heart racing and have some fun at the Gold Coast's world-class theme parks… they have four, making Gold Coast Australia's theme park capital! You can visit Australia's biggest theme park, Dreamworld, and try out the stomach-churning thrill rides. All Dreamworld passes also give you entry to neighbouring WhiteWater World, which is one of the most advanced waterparks in Australia.
Warner Bros Movie World is full of movie-themed shows, rides, and attractions. You can find characters like Scooby-Doo roaming the crowds. Wet'n'Wild is Australia's biggest water theme park, which features the ultimate waterslide: Kamikaze. If you want to multiple days exploring the theme parks then there are combos available so you can experience more of the fun and thrills!
Surfers Paradise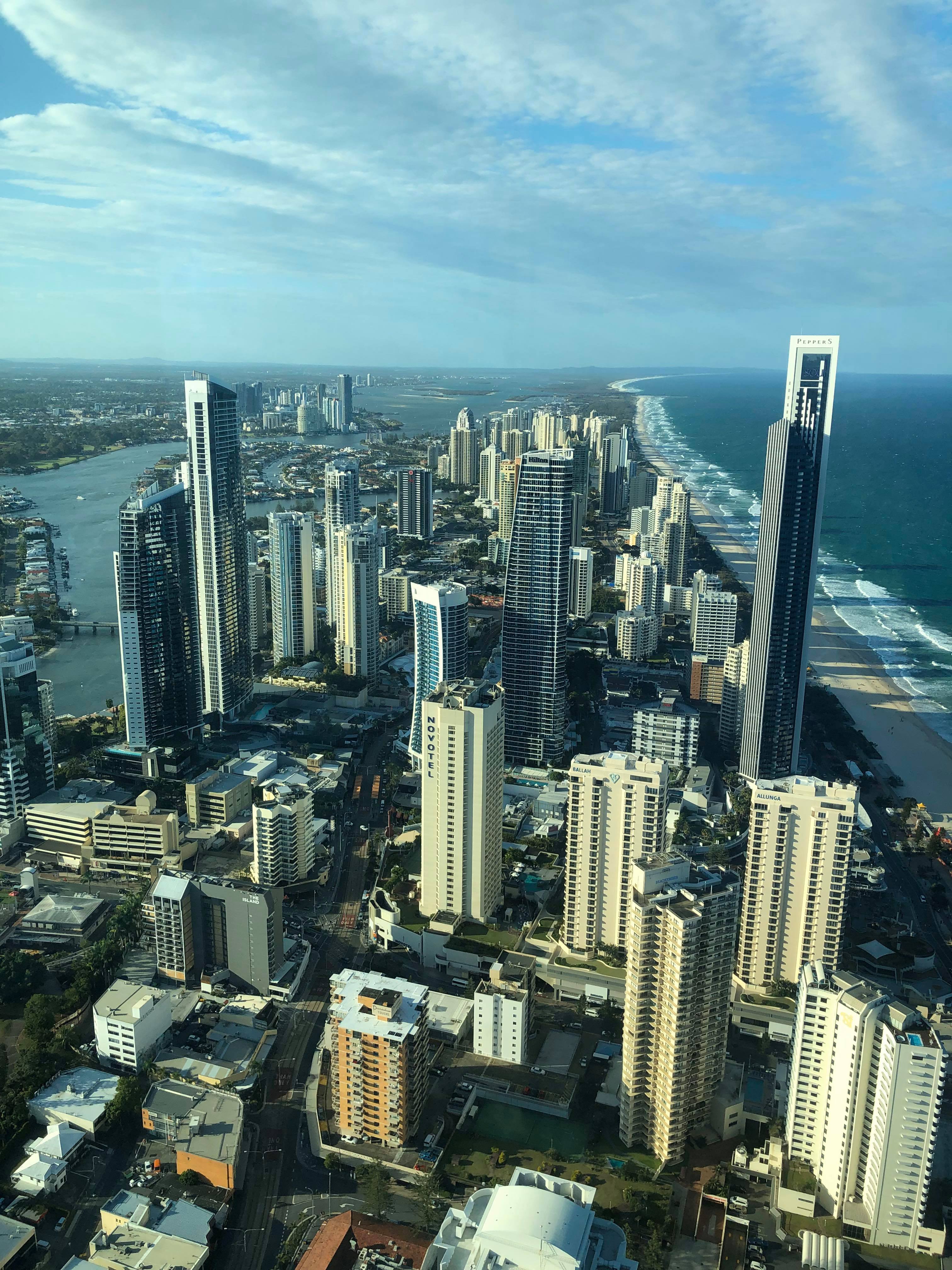 Surfers Paradise is known for its "Vegas" feel on the coast with its large number of visitors, as well as numerous bars, clubs, and malls. The city is definitely known for its party and tourist vibe, but there are also lots of affordable accommodation options for families wanting a beach holiday. Those looking for the true Australian charm won't find it in Surfers Paradise. That doesn't mean not to visit at all, it's popular for a reason and just depends on what you're looking for!
3. Australia Zoo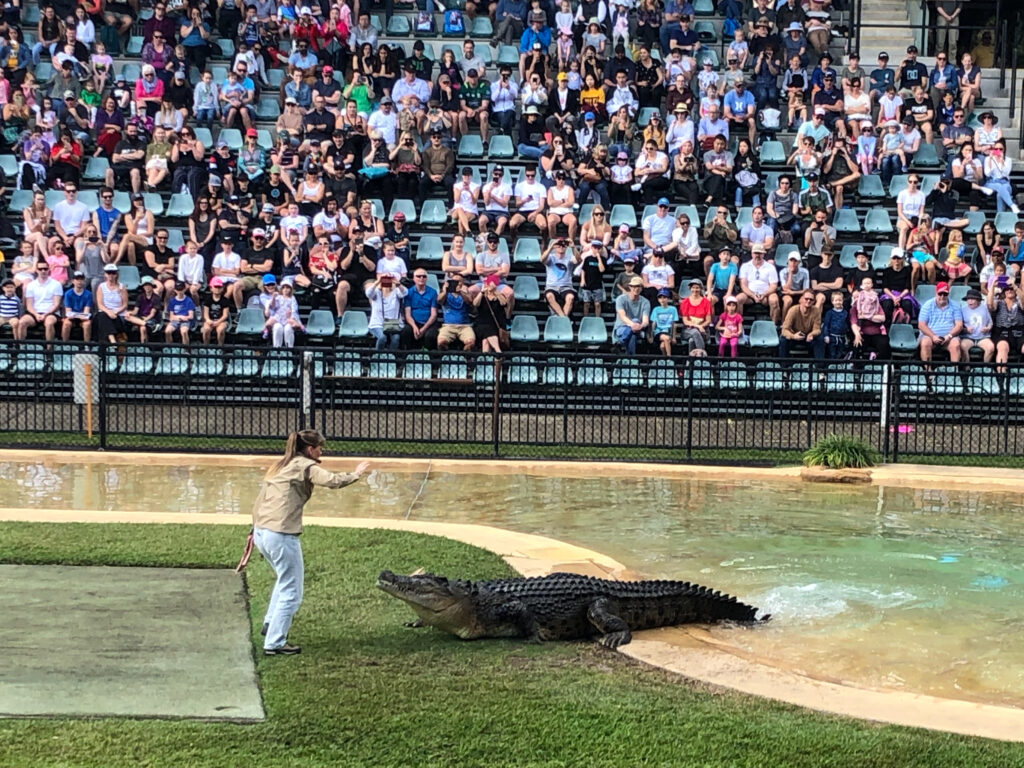 There is no zoo more iconic than that of Steve Irwin's Australia Zoo. Spend the day at the Crocodile Hunter's living legacy and the zoo's many educational shows and demonstrations. Australia Zoo is too good to rush, so you should plan to spend most of the day there!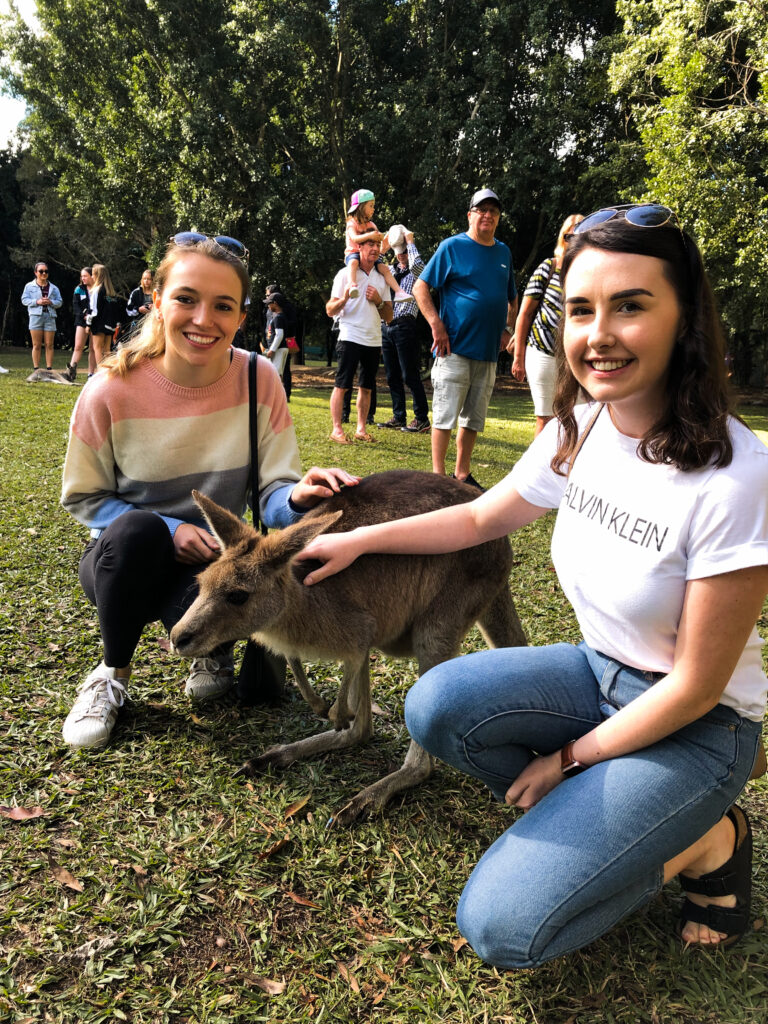 It's not the biggest zoo I've been to, but the work they do with various conservation projects, endangered species programs, and breeding programs is incredible!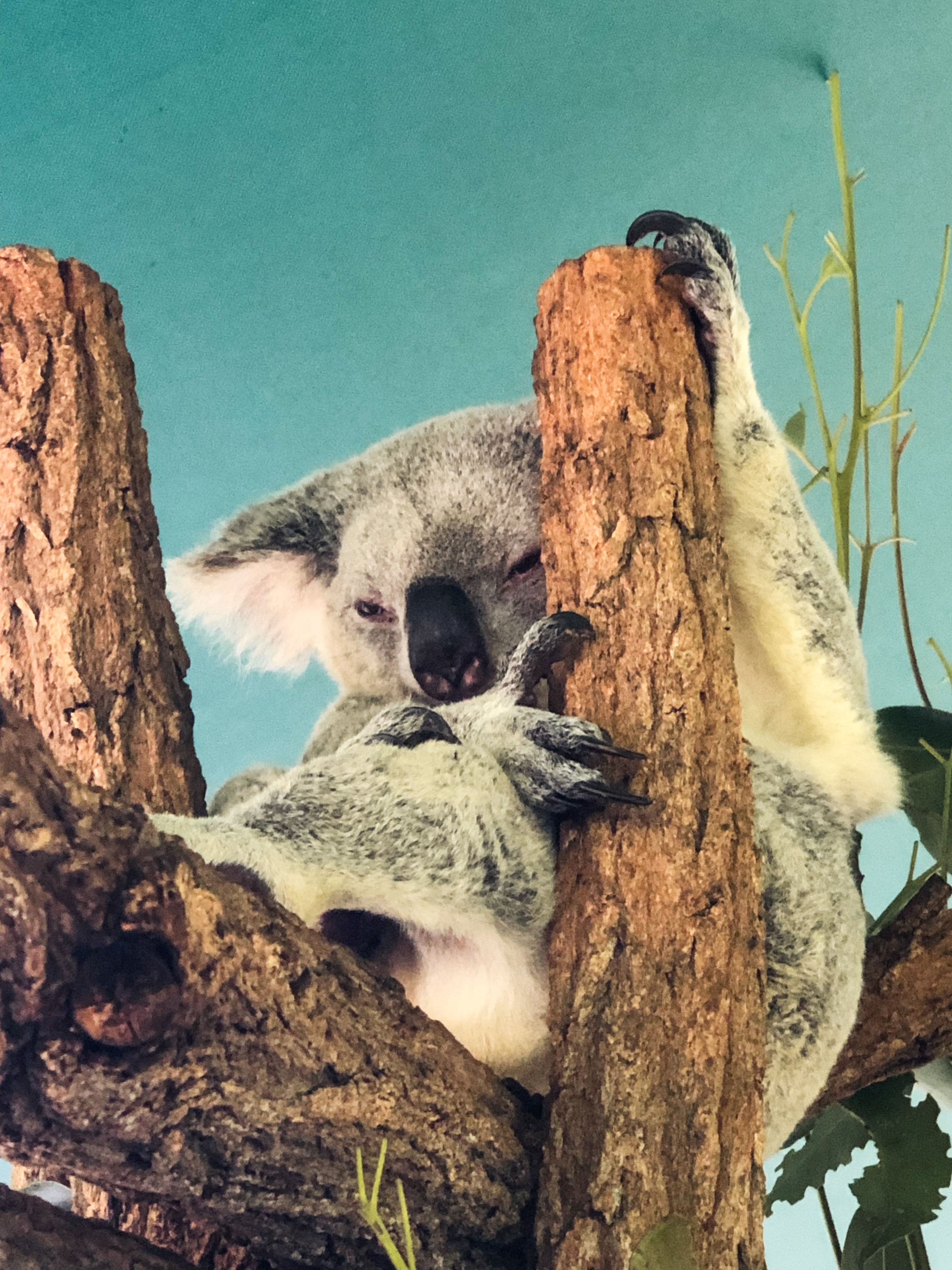 Learn more about crocs in the world-famous Crocoseum show and you may be lucky enough to see the Irwin's themselves as they often host the show when they are home at the zoo.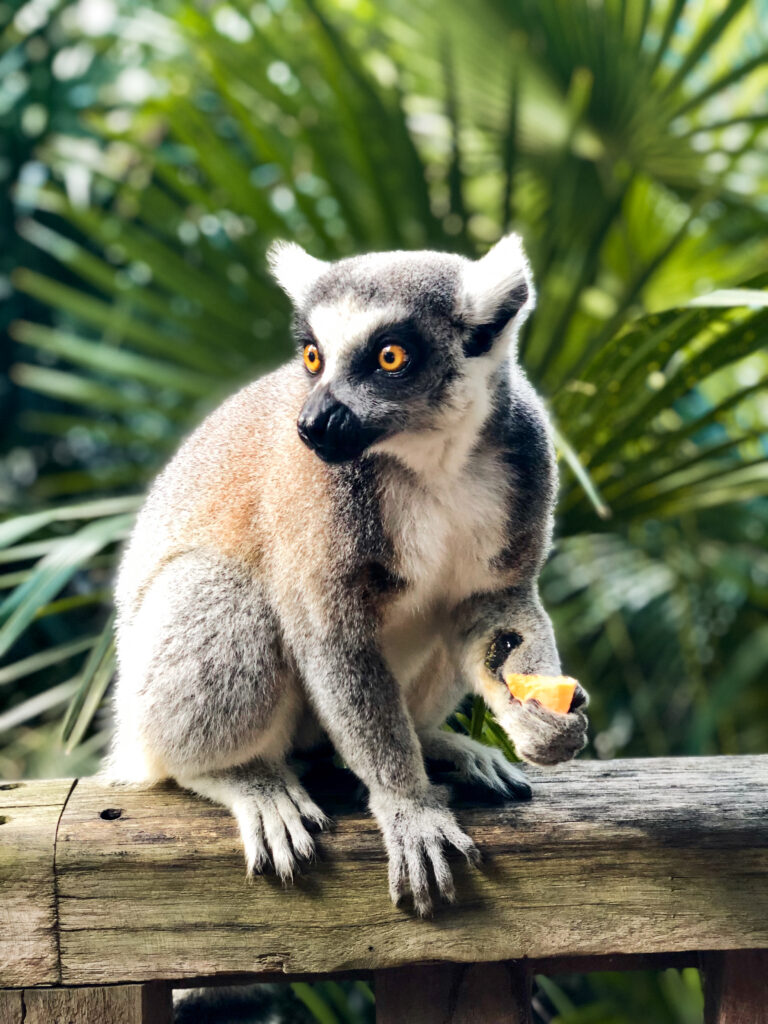 En route to the zoo, you'll also pass the majestic Glass House Mountains. The scenic Steve Irwin Way is bordered by pineapple farms and pine forests as you travel along to the Australia Zoo. Spending a day is here leaves no question why this is featured as one of the top 4 day trips from Brisbane. Crikey!
4. Sunshine Coast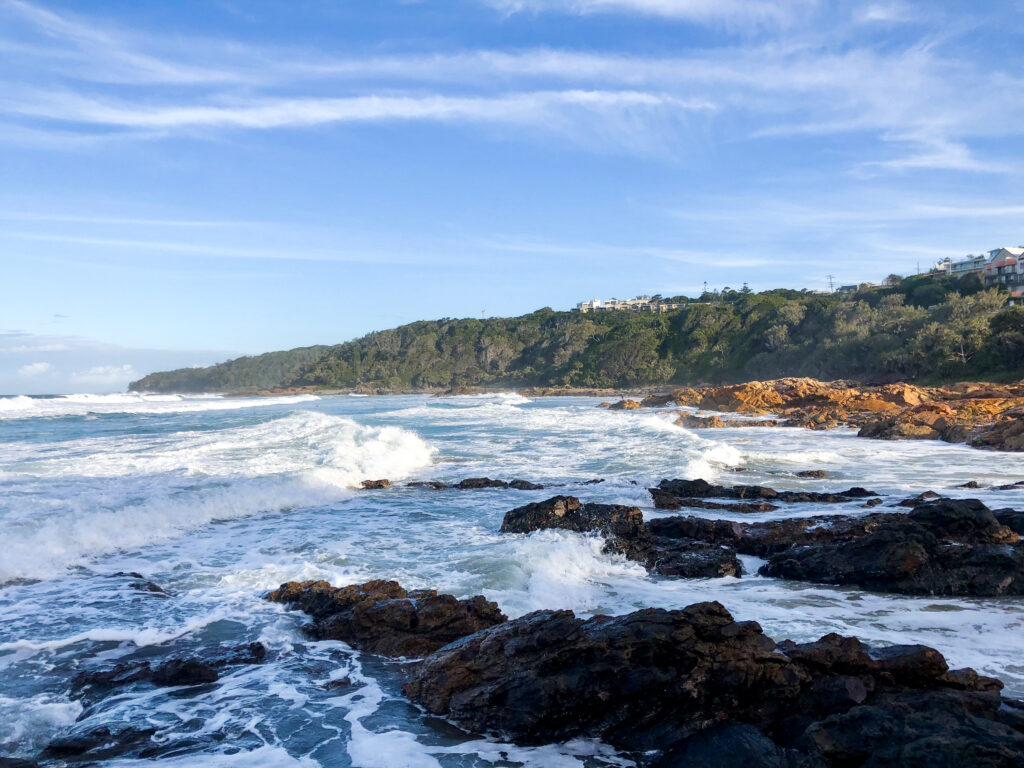 The Sunshine Coast is full of flawless beaches and sun-kissed surfers. The Sunshine Coast spreads almost 100km from the tip of Bribie Island to the Cooloola Coast. Resort towns are dotted all along the coast, each with its own vibe.
The Sunshine Coast hinterland is also where you'll find the mystical-looking Glass House Mountains. For a special view of these, drive inland to the Glass House Mountains lookout. On the coast, Mt. Coolum is an ancient volcanic dome whose peak also offers spectacular views of the Sunshine Coast and hinterland to those looking for a hike.
The variety of scenery, activities, and experiences available on the Sunshine Coast make it one of the top 4 day trips from Brisbane!
Noosa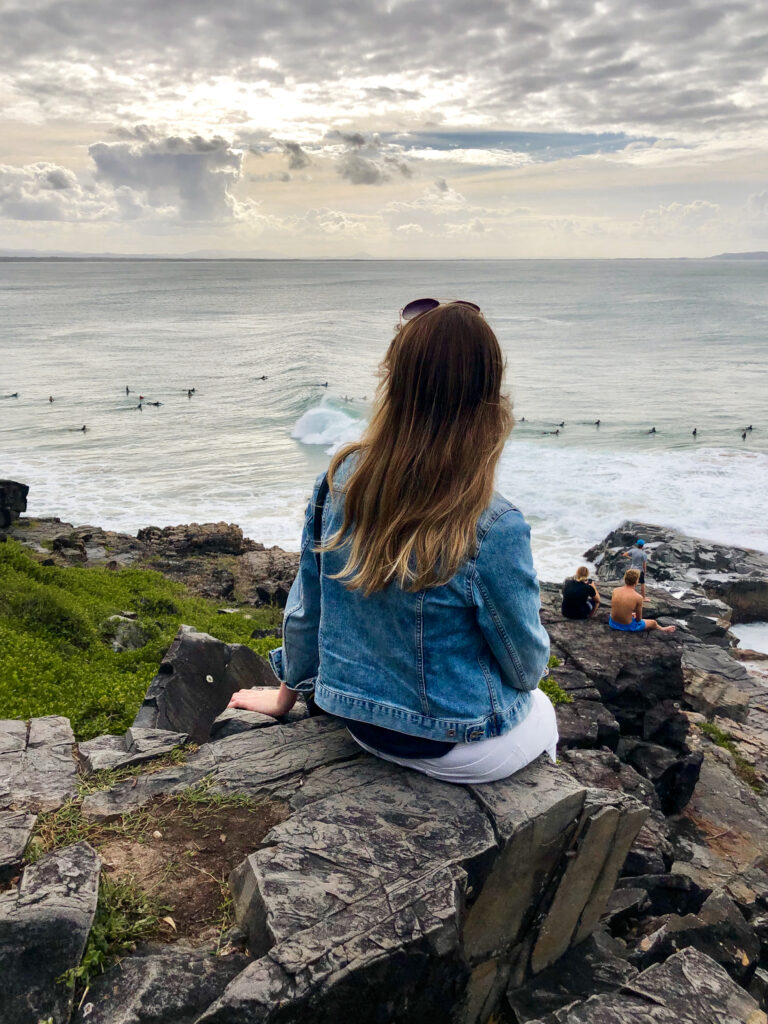 Noosa is one of the most popular places on the Sunshine Coast! The unmissable national park delivers spectacular ocean views, sandy beaches, and a scenic coastal walk.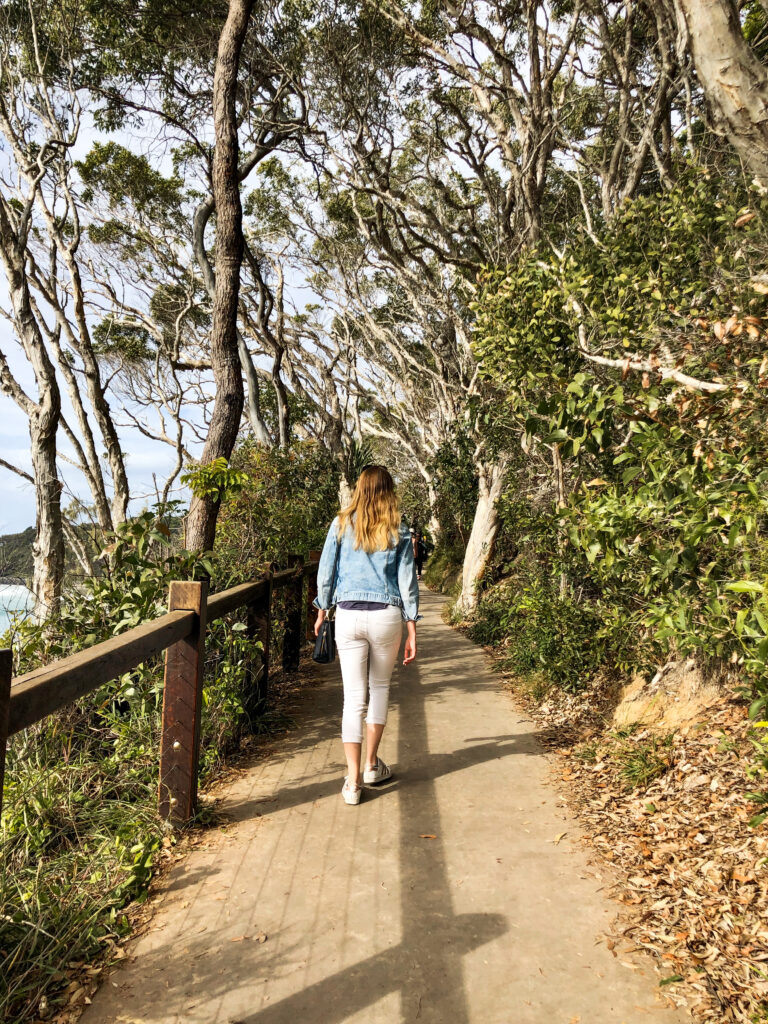 At the entrance to the park, you can find updates on the day's koala sightings. Keep in mind that Noosa is VERY popular with surfers, so if you don't go early then it can be extremely hard to find parking.
Strolling along Hastings Street you'll see all of the restaurants, bars, and boutiques that help give Noosa that cool and trendy vibe that it truly lives up to.
Big Pineapple
10km west of Maroochydore you will find one of the oddest tourist attractions I have ever seen… the 16m-high, fibreglass Big Pineapple. Somehow this has become one of Queensland's most iconic and thoroughly underwhelming tourist attractions.
Fans of corny architecture will adore Australia's "Big Things" that are supersized monuments sitting in offbeat areas around the state. The craze kicked off in the 1960s and the Big Pineapple has remained as arguably the most famous of Queensland's Big Things.
Bribie Island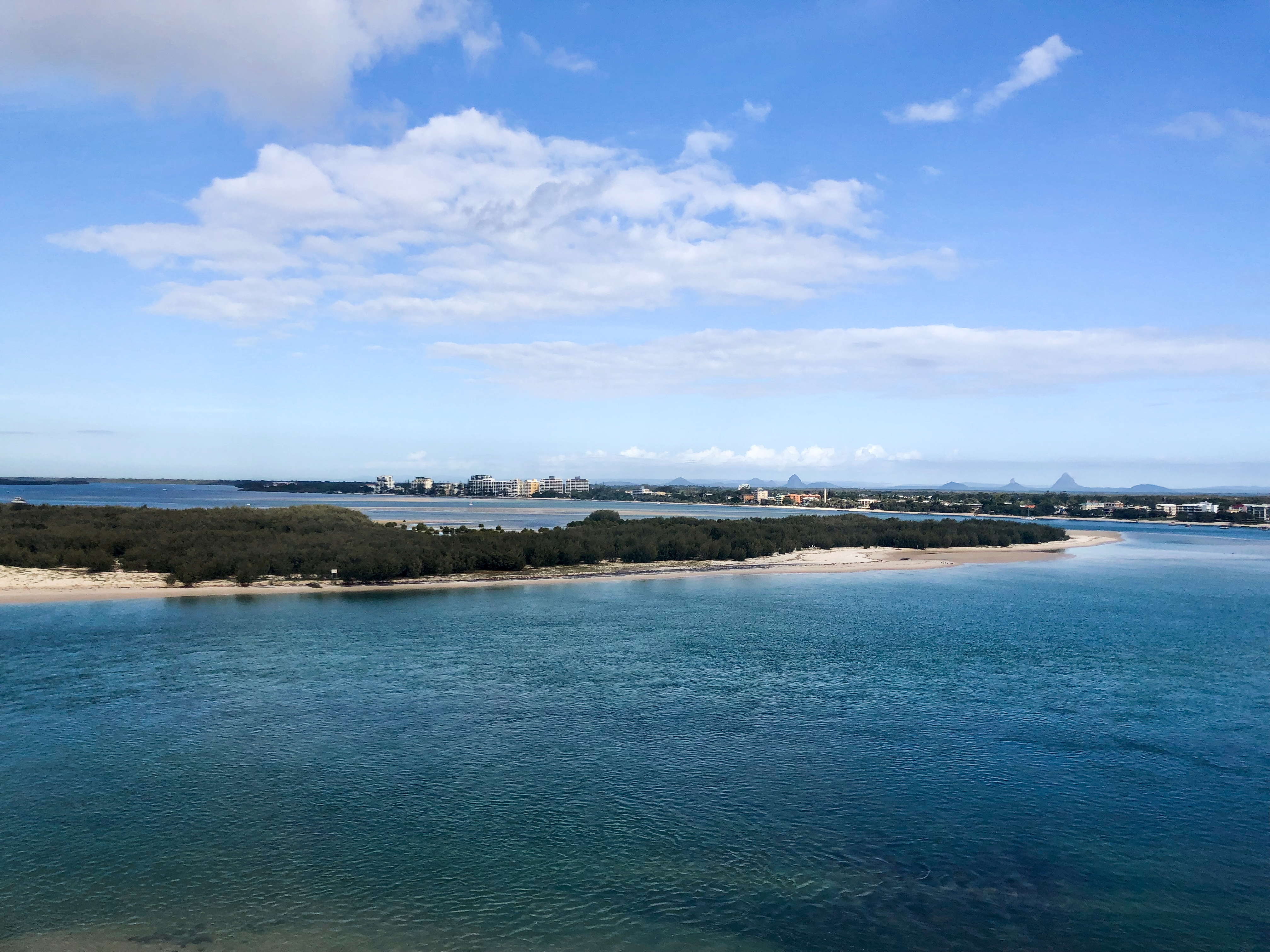 Bribie Island is the smallest and most northerly of three major sand islands forming the coastline outside of Brisbane. The two others are Moreton Island and North Stradbroke Island. Bribie Island is only 34km long, and 8km at its widest. This island features a national park and white-sand beaches, making for a fun boat trip over from the Sunshine Coast to explore.
Caloundra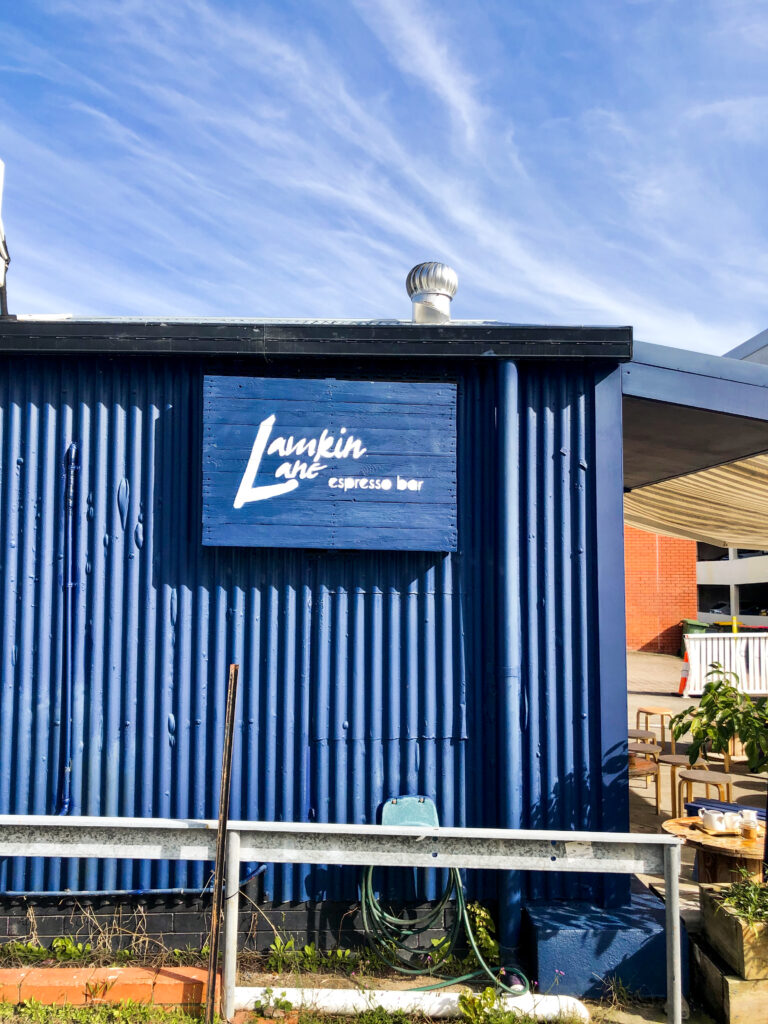 Straddling the southern end of the Sunshine Coast, Caloundra features golden beaches, a coastal pathway, charming town, art galleries, and topnotch coffee shops (check out Lamkin Lane Espresso Bar).
For any aviation-lovers, a stop at the Queensland Air Museum in Caloundra is also a must. Occupying two hangars beside Caloundra airport, the museum houses about 100 aircraft. There's so much for everyone in Caloundra and if you're looking for a base in the Sunshine Coast then Caloundra is a great spot.
Mooloolaba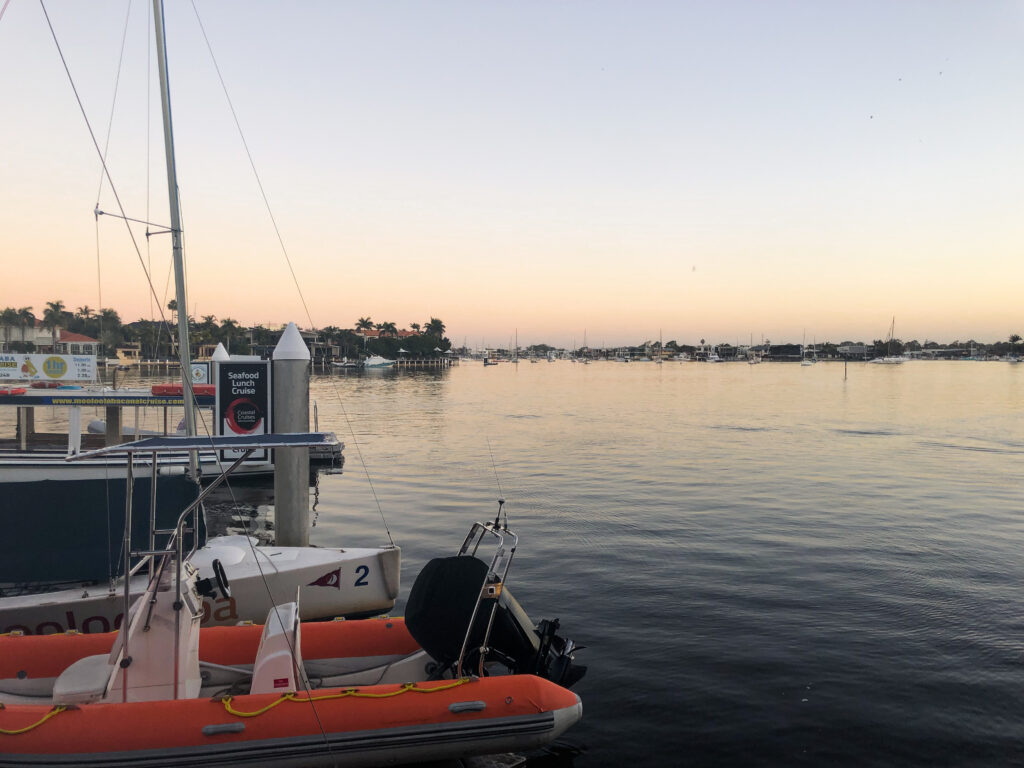 Mooloolaba is an idyllic seaside town that offers a beautiful harbour and an abundance of restaurants, cafes, and pristine waterways. This is an awesome spot for families as the Sea Life Sunshine Coast aquarium is right in the centre of town as well. Kids will love seeing all of the different species featured.
For the most incredible dim sum, you'll ever have, check out Rice Boi on the harbour. Neon signs and red lanterns collide to create the hip and vibing Asian fusion Rice Boi restaurant. The menu offers so many mouth-watering options. Sit outside on the pier and take in the beautiful sunset while enjoying dishes you can share with friends and family!
Maleny
Perched high in the rolling hills above the coast, Maleny offers a relaxed feeling away from the popular beach areas and tourist traps. The town is mainly farmland and is now home to a number of microbreweries and other local businesses. This is an easy place to relax and take in the views of the Sunshine Coast away from the busyness of other areas.
Final Thoughts on the Top 4 Day Trips From Brisbane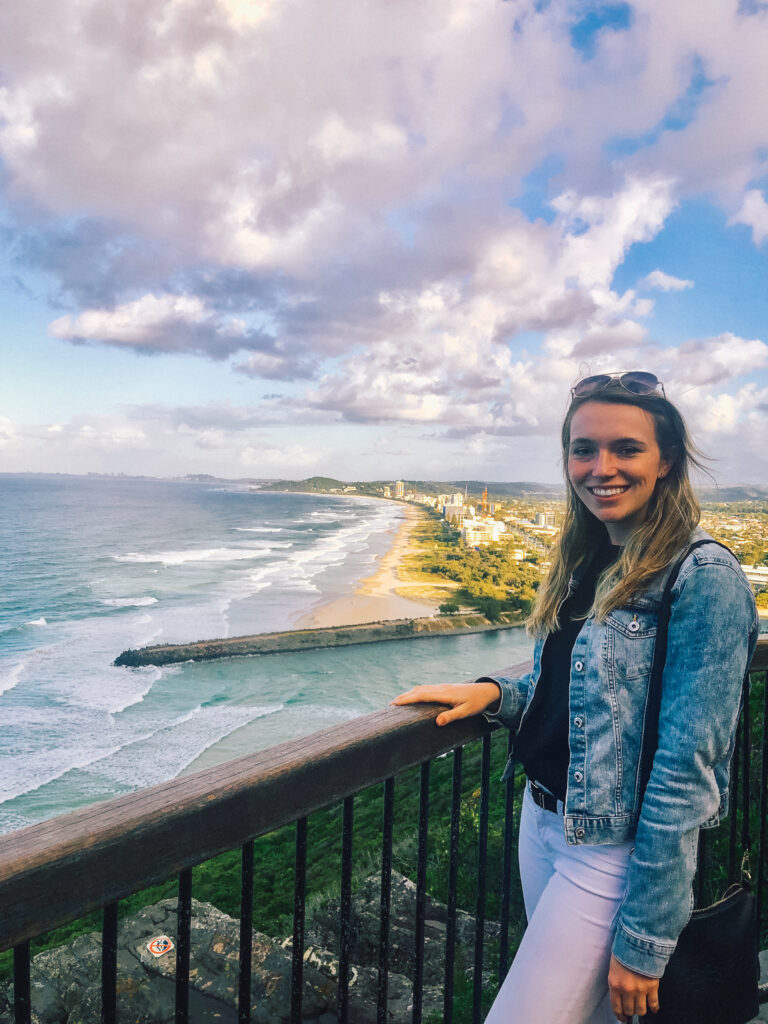 While Brisbane offers plenty of areas to explore, there's so much to do within a two-hour drive of the city that many people don't know about! Byron Bay, Gold Coast, Australia Zoo, and the Sunshine Coast are all perfect places to spend the day and experience what these different areas of Australia have to offer.
Each area is unique, offering surfing spots, local favourites, delicious food, and iconic landscapes. If you have extra time in Queensland and want to spend time outside of the city, then any of these top 4 day trips from Brisbane are a must! Enjoy!
Kelly xo
Pin it for Later!