How to Spend the Ultimate 2 Days in Geneva, Switzerland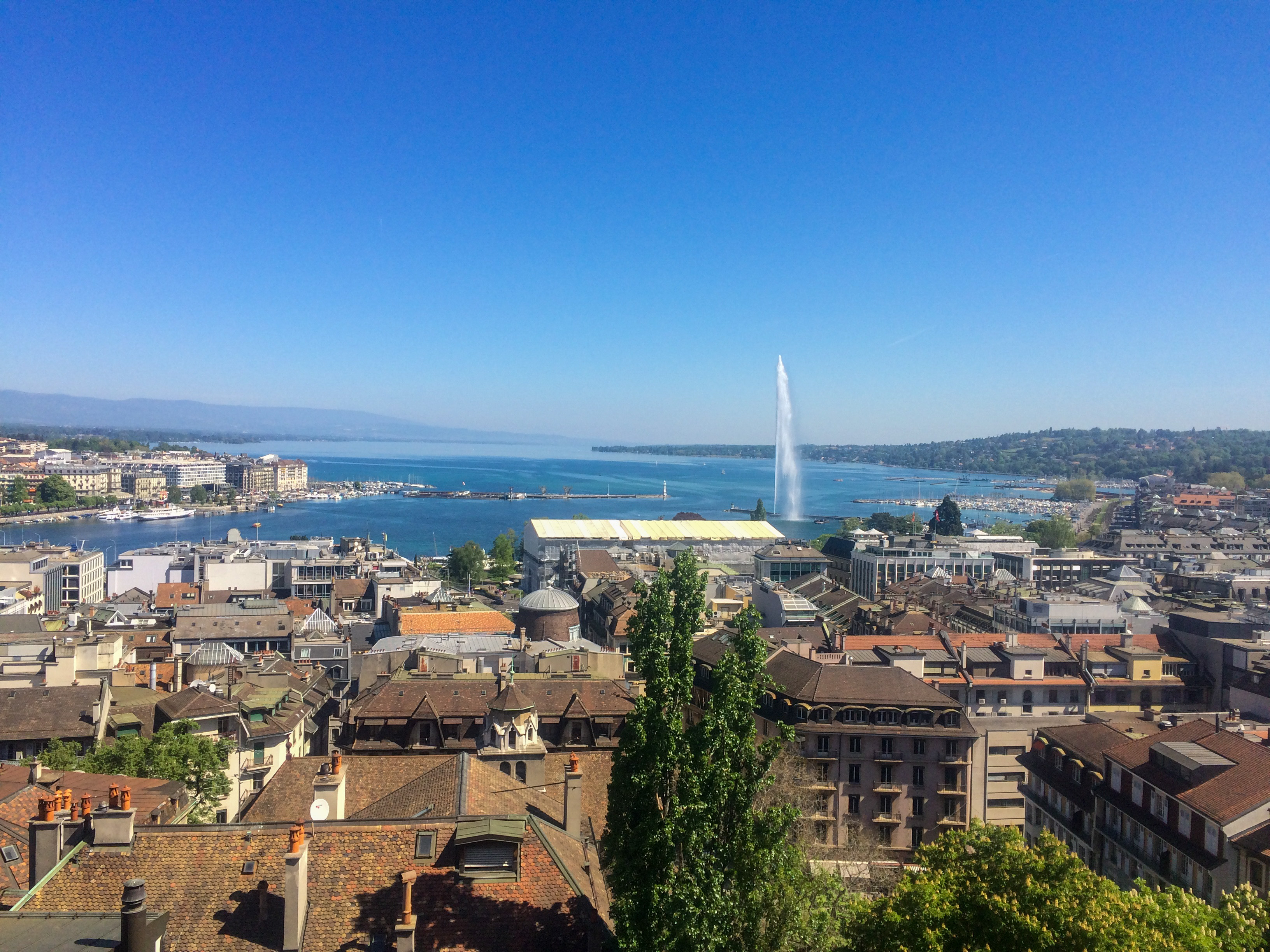 When you think of Geneva, Switzerland, international and luxury are some of the first words that come to mind. From the moment you set foot off the train at Geneva's Gare de Genève-Cornavin Station, you can hear people speaking many different languages.
Switzerland's second-largest city is home to the headquarters of the World Trade Organization, World Health Organization, International Committee of the Red Cross, and the second-largest branches of the United Nations and World Bank. Along with these are multitudes of luxury hotels, boutiques, jewellers, and chocolatiers.
Geneva also has a long historic past involving Roman occupation, the Protestant Reformation, and an attack from the Duke of Savoy. At the end of the Napoleonic Wars in 1814, Geneva joined the Swiss Confederation. Watchmaking, banking, and commerce prospered. Today, Geneva is ranked among the world's most expensive cities, most livable cities, and financial centres of the world. It is also one of the most multicultural cities in Western Europe!
Spending 2 days in Geneva, Switzerland will give you the perfect amount of time to explore the city and all that it offers. Due to its location on Lake Geneva, you can easily add on day trips to other cities as well in Switzerland and France. You'll need to budget well since Geneva is very expensive, but make sure to enjoy some cheese fondue when you're there!
Where to Stay in Geneva, Switzerland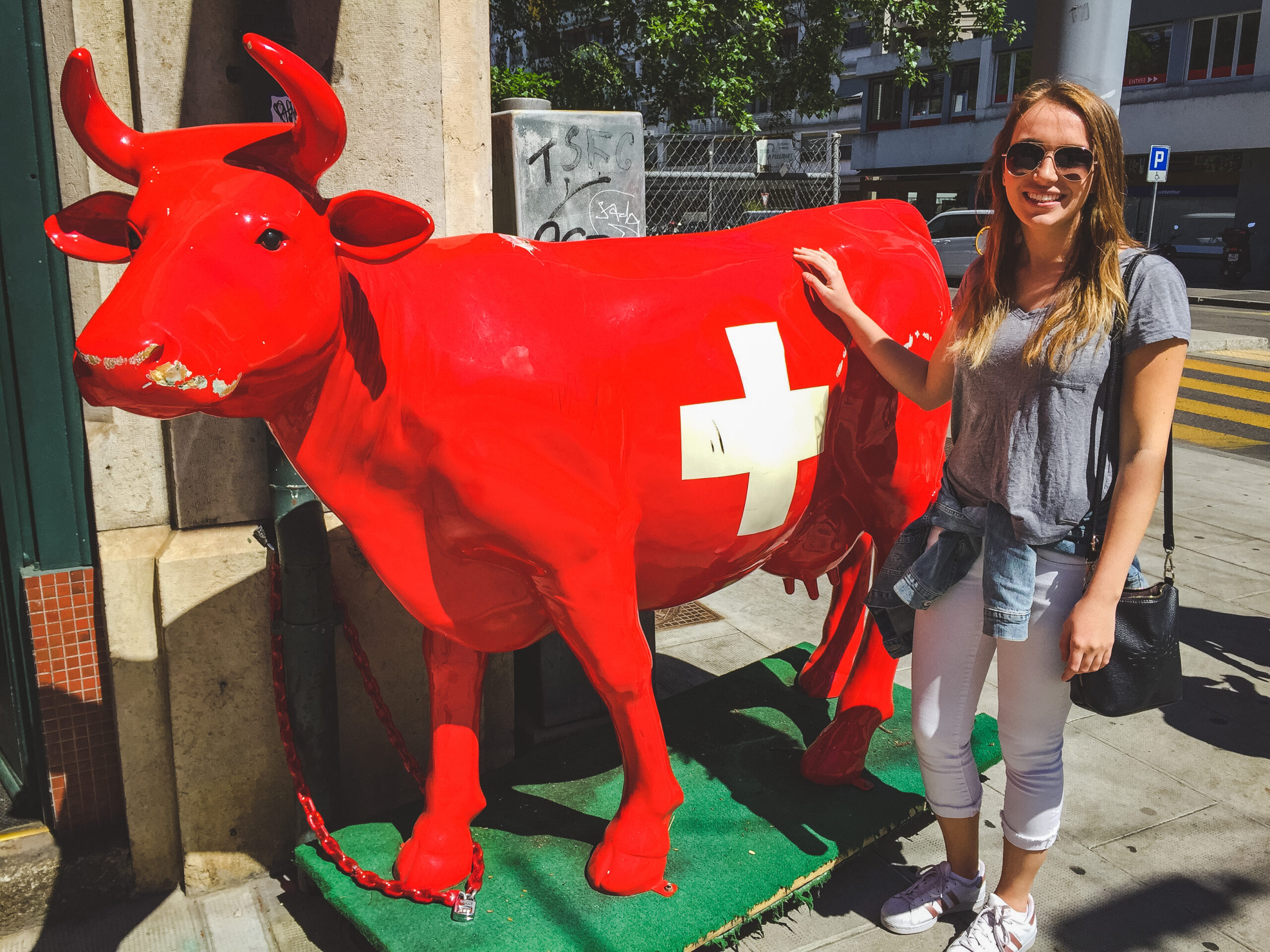 Getting around Geneva is easy as when you stay overnight at any hotel in Geneva, you automatically receive a transport card. This enables you to use the entire public transport network (all local trams, trains, buses, taxi-boats) for FREE!
Geneva's major sights are split by the Rhône River, which flows through the city to Lake Geneva. On the rive gauche (left bank), you can find the main shopping areas as well as Vieille Ville (Old Town). While the rive droite (right bank) is the grungier area around the train station and the international quarter with most world organizations.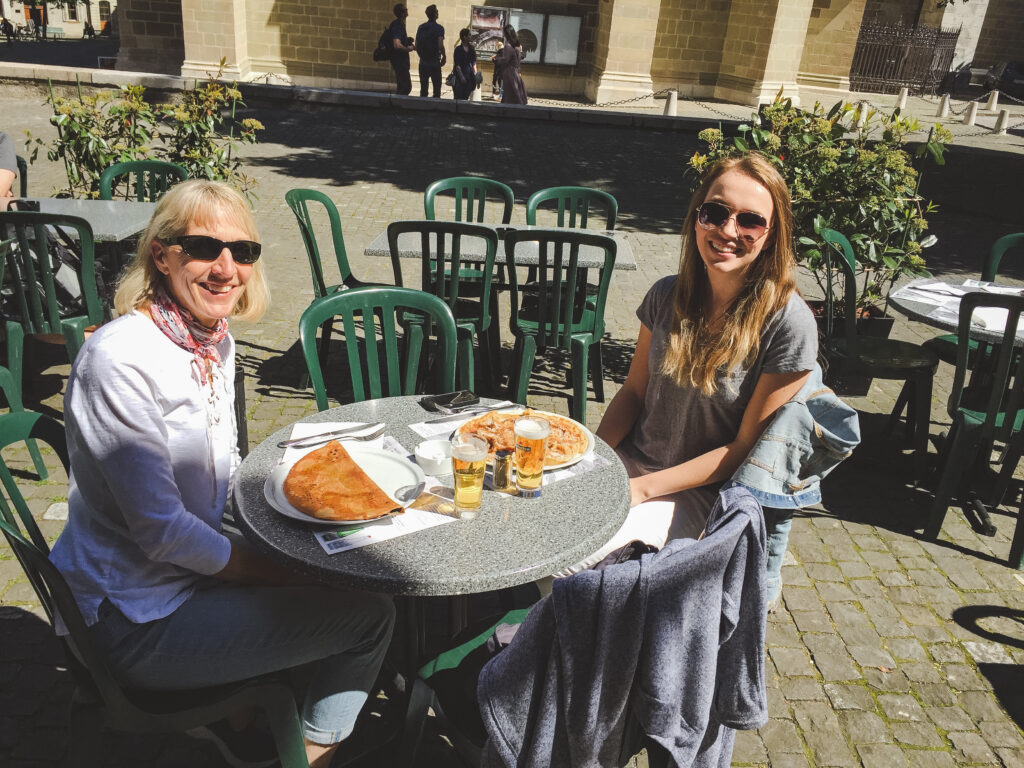 Staying anywhere near the train station means you can easily access both sides of the city and are also near transport. We stayed at the ibis Geneve Centre Gare and it was perfect since you don't need to spend much time in your room anyway.
For anyone looking for something a bit fancier or more a view, a great splurge would be a night at the Ritz-Carlton Hotel de la Paix, Geneva as nothing beats the lakefront views and beautiful 19th-century building!
What to Do in Geneva, Switzerland (Right Bank)
Splitting your time so you spend a day on each side of Geneva will allow ample time to explore the city and discover each area without rushing. Depending on where you're staying and what you'd like to see first, I've split this itinerary by side, so you can do it in either order.
1. Palais des Nations (UN) & Broken Chair Sculpture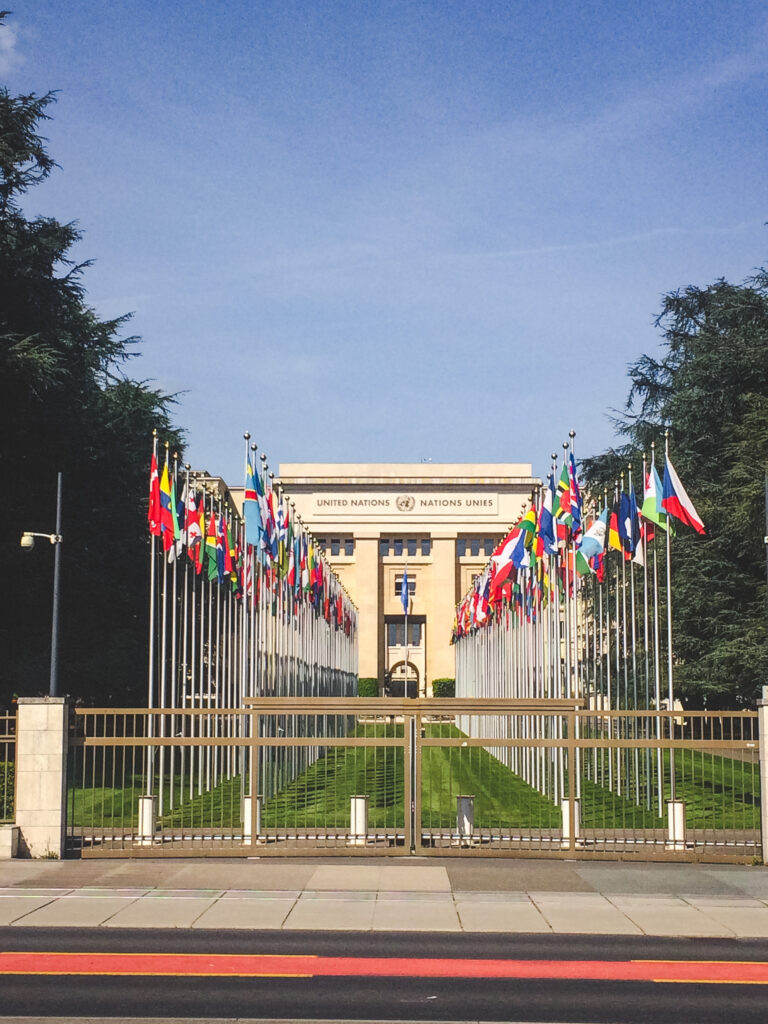 Home to the UN since 1966, the Palais des Nations was built between 1929 and 1936 to house the original League of Nations. Visits are by guided tour only and also include entry to the surrounding 46-hectare park.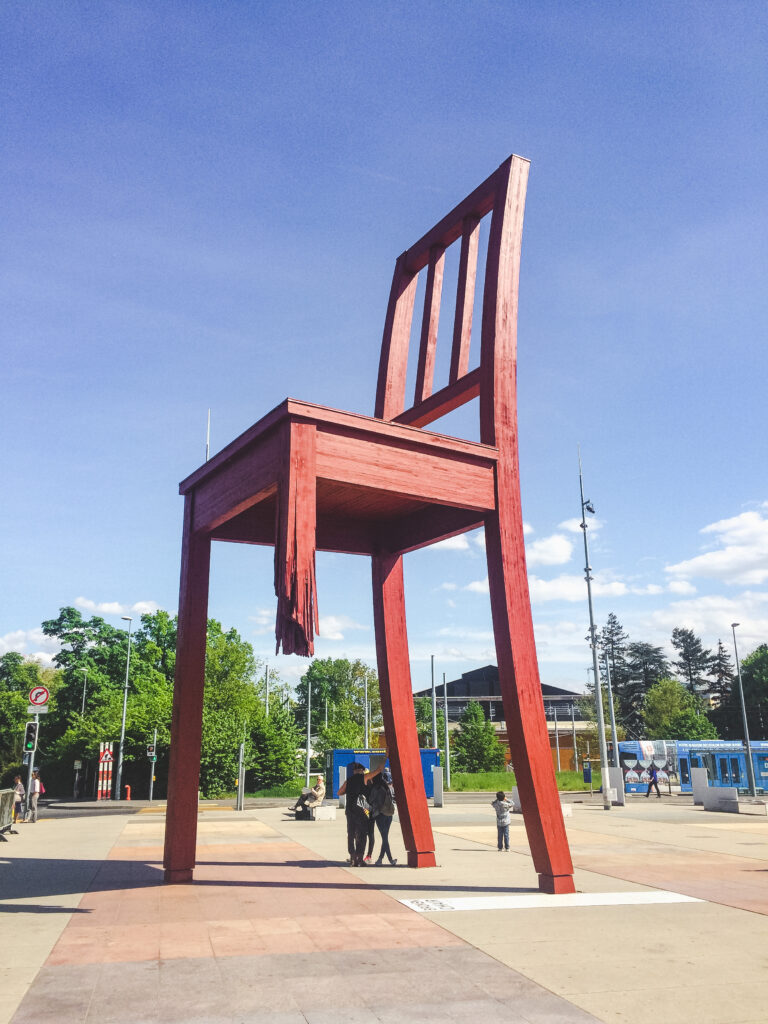 The Broken Chair sculpture across from the UN is the work of sculptor Daniel Berset. It was made in 1997 for the NGO Handicap International and is 12m tall. Its message is simple: remember the victims of landmines and urge your government to promote a ban on landmines.
2. Musée International de la Croix-Rouge et du Croissant-Rouge (International Red Cross Museum)
Multimedia exhibits at Geneva's fascinating International Red Cross and Red Crescent Museum explore atrocities perpetrated by humanity. The stories of war and crimes against humanity are documented by films, photos, and more, and set against the humanitarian aims of the organization. The Red Cross was originally founded by Geneva businessmen Henry Dunant in 1863.
3. Conservatoire et Jardin Botaniques
Geneva's renowned Botanical Park and Conservatory is home to over 12,000 species of plants from around the world. Highlights of the park include the much-loved Animal Park, lovely cafes, and landscaped pathways that you can wander and explore.
4. Bains des Pâquis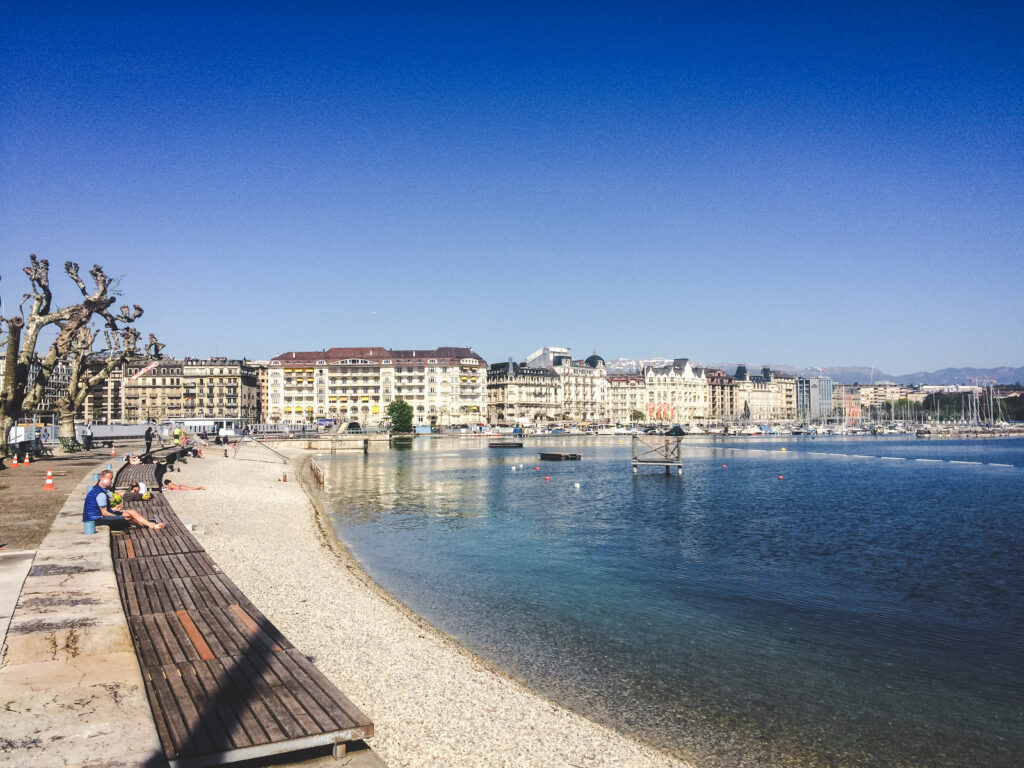 Flowers, statues, and beautiful views of Mont Blanc on clear days are what make this picturesque lakeshore promenade so special. The Bains des Pâquis, where the Genevois have been sunbathing since 1872, offers stunning views of the Jet d'Eau and a unique swimming area. From the quay, you can hop on a boat across the lake (for FREE with your transit pass) and explore the other side or just relax and enjoy the boat tour!
5. Brunswick Monument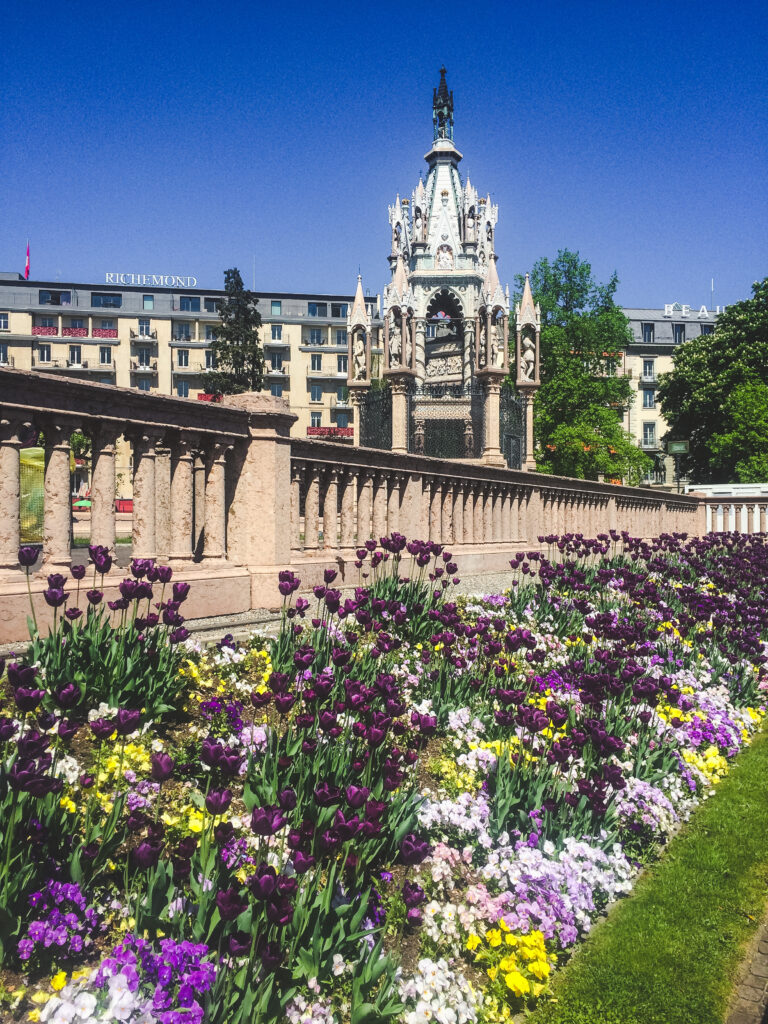 The Brunswick Monument is a neo-Gothic-style mausoleum that was built as a historical replica of the Scaligeri family tomb in Verona. It was built in 1873 at the request of the Duke of Brunswick, who died and bequeathed his fortune to Geneva in exchange for a funeral and a monument in his name.
Things to Do in Geneva, Switzerland (Left Bank)
1. Jet d'Eau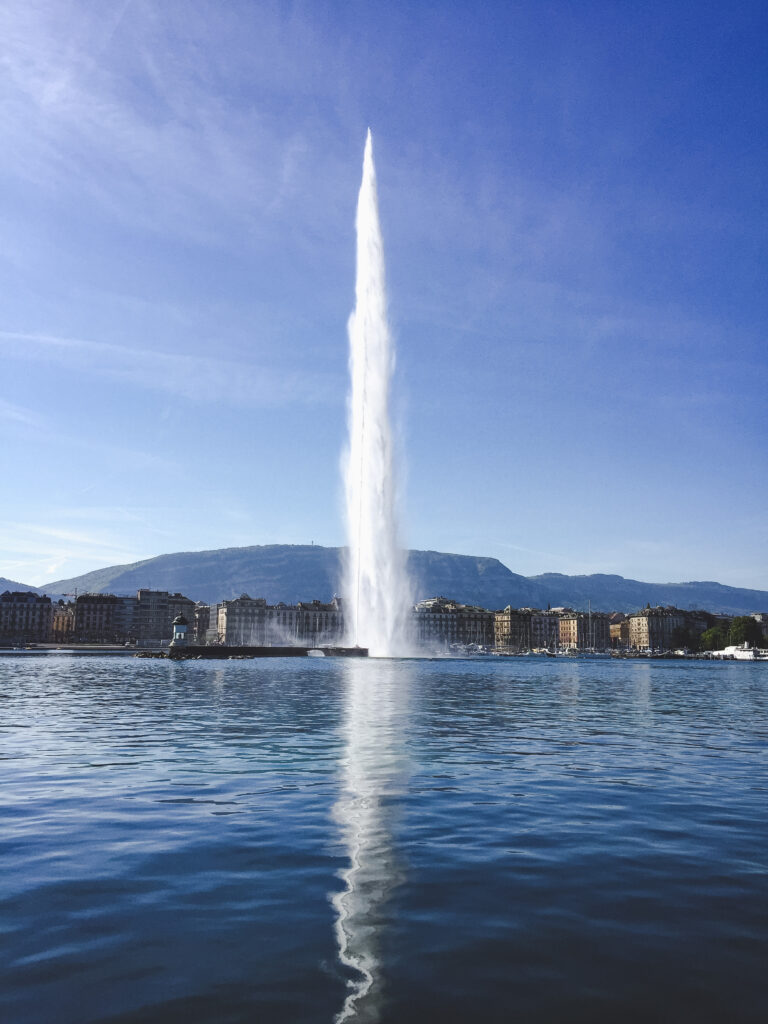 When landing by plane, this dramatic lakeside fountain is your first glimpse of Geneva. The 140m-tall structure shoots up water with a force of 200km/h to create the sky-high plume! The Jet d'Eau is Geneva's third pencil fountain and was created in 1951. The original shot water into the sky for each Sunday between 1886 and 1890, to release pressure at the city's water station.
2. Jardin Anglais & Flower Clock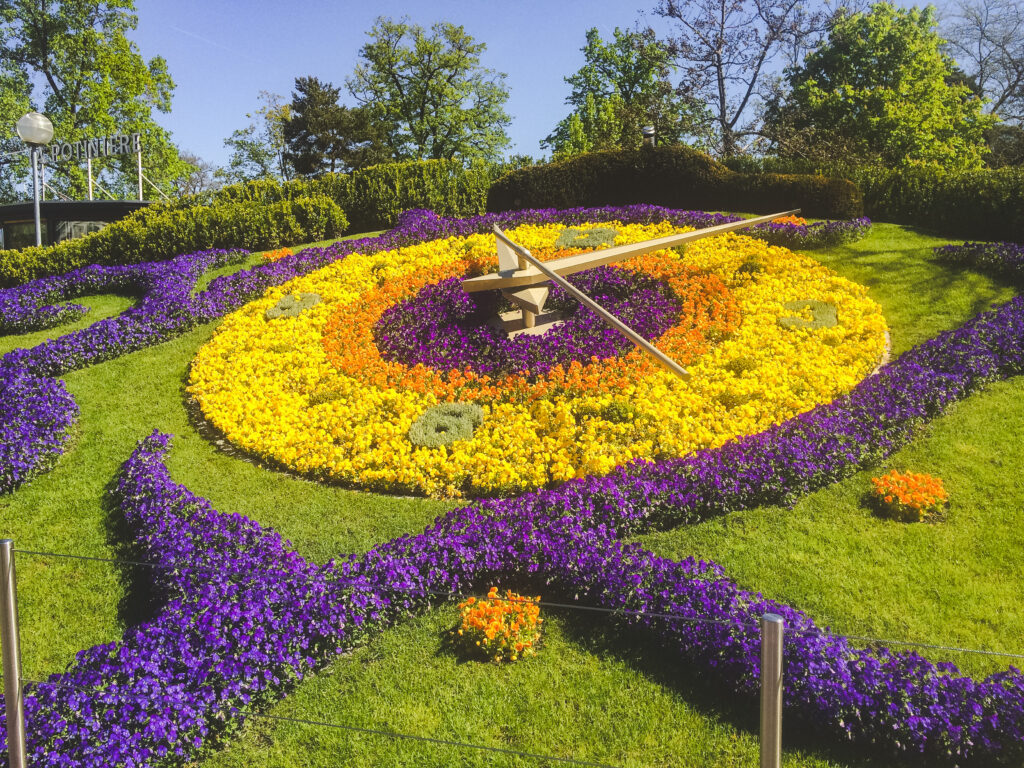 Next, head down to the Jardin Anglais (the English Garden) on Lake Geneva for iconic views of the Horloge Fleurie (Flower Clock). Before finding your way into the Vieille Ville (Old Town), join the crowds taking pictures of Geneva's most photographed clock, crafted from 6500 living flowers. It's been ticking since 1955 and boasts the world's longest second hand (2.5m). This flowery waterfront garden was originally landscaped in 1854 and is a beautiful spot to enjoy the views from the lakeshore.
3. Cathédrale St-Pierre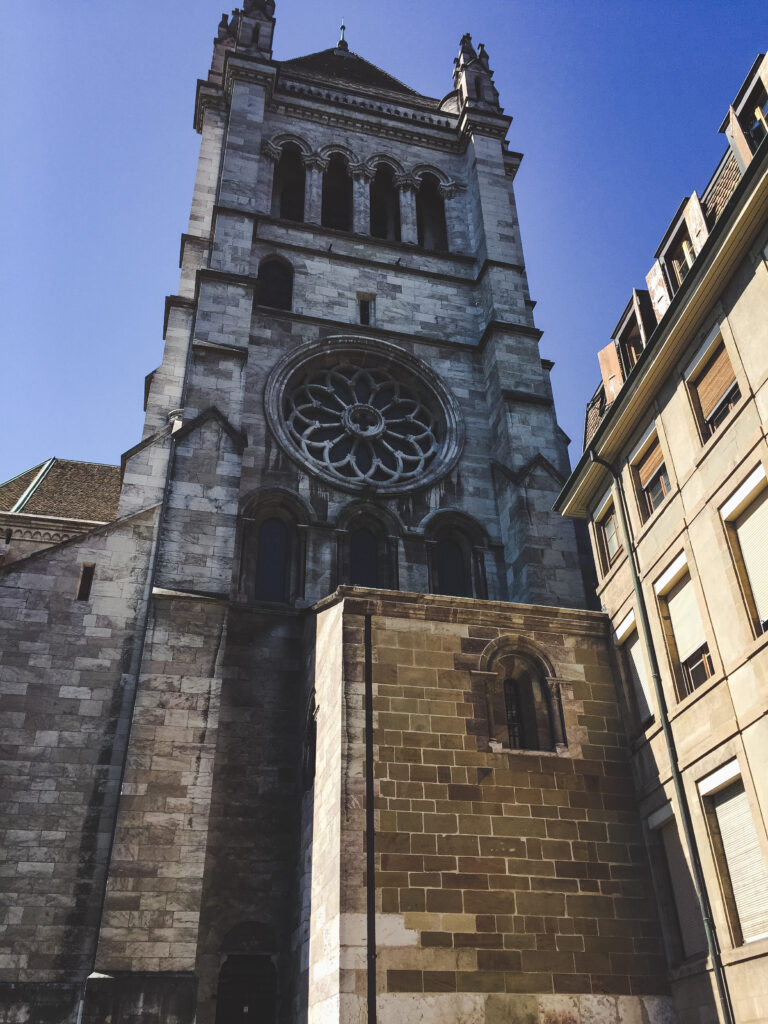 Begin exploring Geneva's Old Town by climbing the bell towers of Cathédrale St-Pierre for stunning views of the city and the lake. While the church itself may not seem as grand as others (like in Mainz), but it's full of history!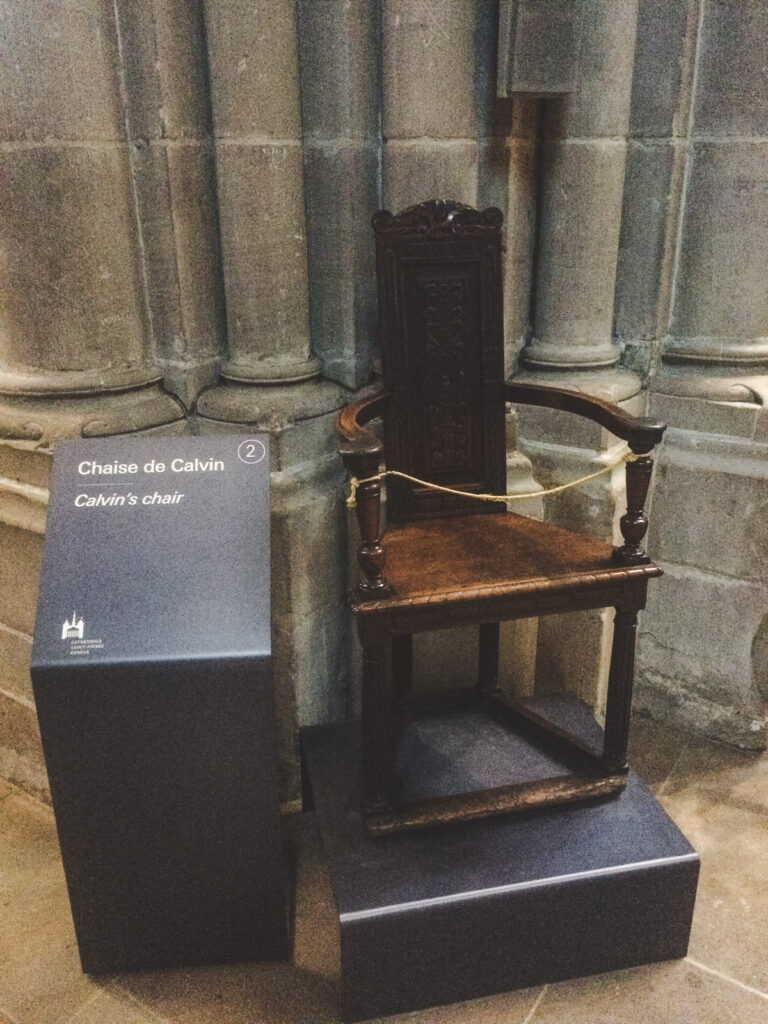 From 1536 to 1564, Protestant leader John Calvin preached here and you can still see his seat displayed in the north aisle! In the basement, the Site Archéologique de la Cathédrale St-Pierre features 4th-century floor mosaics and a tomb.
4. Parc des Bastions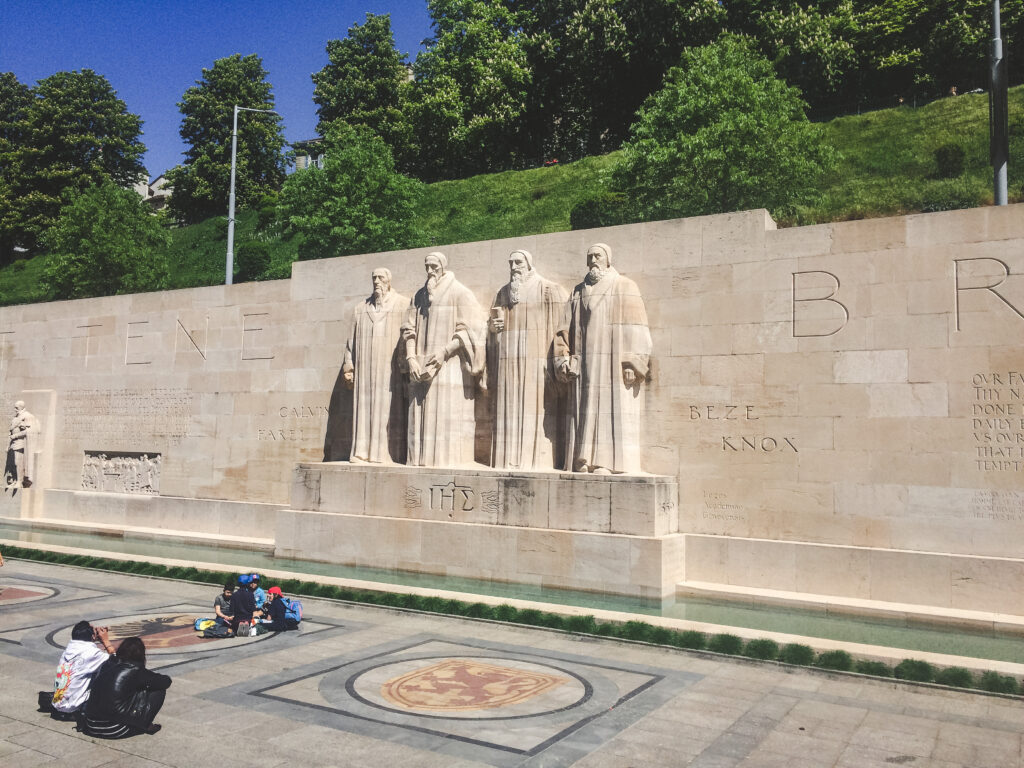 This green city park isn't just a lovely place for a walk. At the heart of the Parc des Bastions, the main leaders of the Protestant Reformation are depicted in 4.5m-tall statues in the Monument international de la Réformation.
5. Musée International de la Réforme
State-of-the-art exhibits in the Musée International de la Réforme bring to life everything from the earliest printed bibles to the emergence of Geneva as 'Protestant Rome' in the 16th century. Also, learn about the history of John Calvin all the way to Protestantism in the 21st century. Nearby on the Grand-Rue, the Maison de Rousseau et de la Literature still stands where 18th-century philosopher Jean-Jacques Rousseau was born.
6. Patek Philippe Museum
The Patek Philippe Museum in Geneva is an ode to Swiss timing put together by one of Switzerland's leading luxury watchmakers. It houses over five centuries of watchmaking history into two important collections. The antique collection (starting from the 16th century) includes the earliest watch ever made. And the Patek Philippe collection features watches from the company from 1839 onwards. There are almost 2000 pieces on display!
Other Things to Do in Geneva, Switzerland
If you have more time, Geneva has numerous other world-class museums. Check out the following list for more ideas:
Final Thoughts on Geneva, Switzerland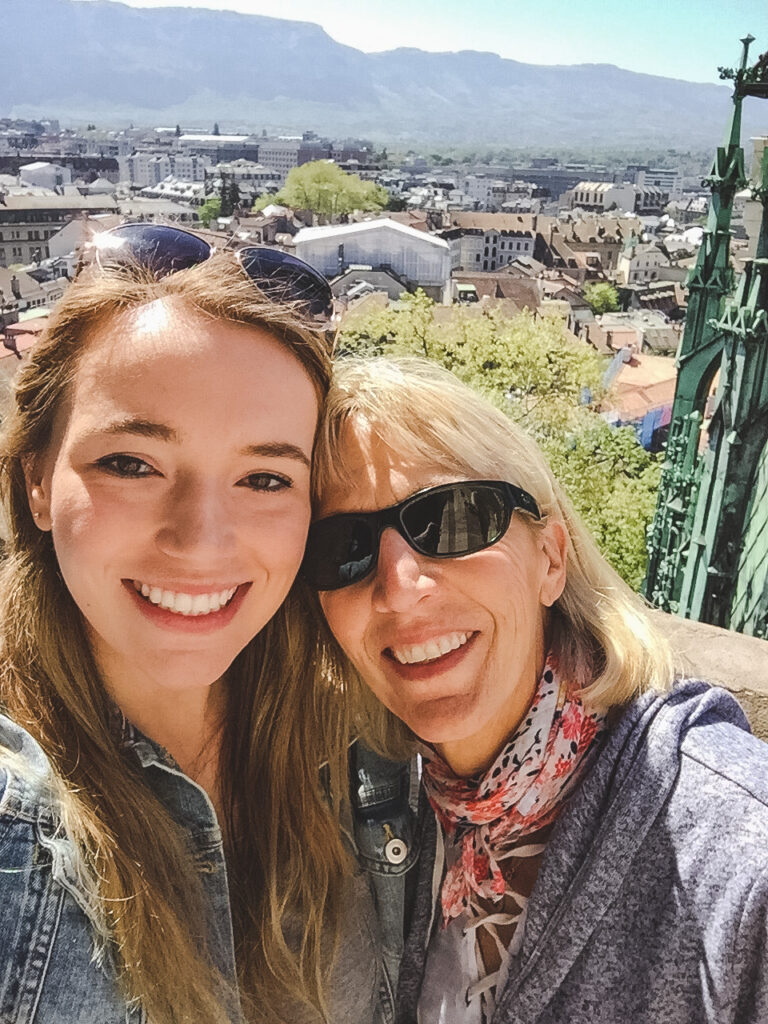 Geneva, Switzerland, is a beautiful city and a great place to spend a couple of days exploring. The city isn't huge so it's very walkable and easy to see the main areas during this time. This area of Switzerland is also by the France border so French is spoken everywhere. Switzerland has four official languages, but you can get by with English very easily here!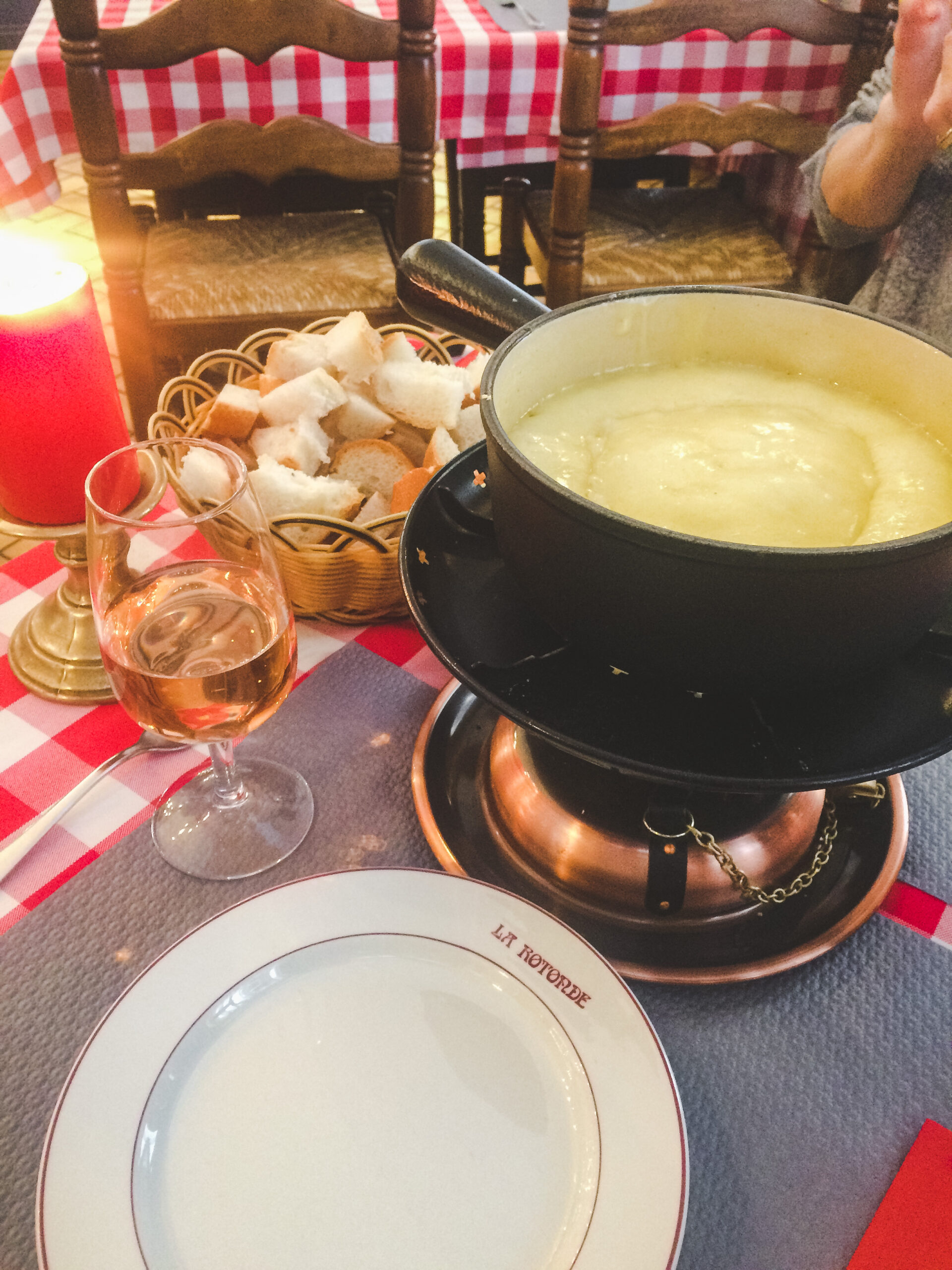 The downside of Geneva is that Switzerland is pricey. For those on a budget, you'll have to be careful of how much you're spending. Walk around and check menus before deciding where to eat, as something a couple of blocks away from the main street may be quite cheaper. I'd love to visit Geneva again one day! I hope in the meantime that this guide gives you some great suggestions if you're planning a trip there!
Kelly xo
Pin it for later!