The Best Guide to Spending 3 Days in Grand Junction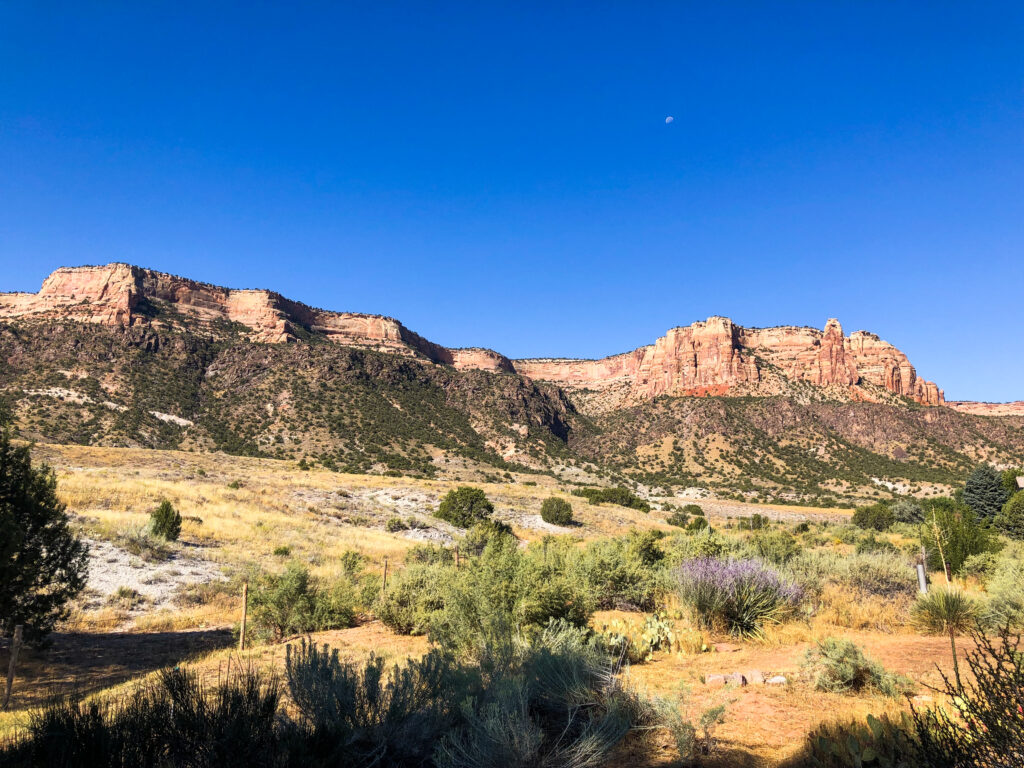 When people think of Colorado, they usually mean Denver or the Rockies. However, on the west side of the state, Grand Junction, Colorado is the state's main city in the desert! Its name may not be the most exciting, but the city offers a lot more than it suggests. Grand Junction was formed at the intersection of the Colorado and the Grand Rivers – an old trading route.
Within the city itself, there's not much to look at. Most of the main sights of the area are actually outside city limits! The sightseeing part of the town is concentrated on the pleasant downtown main street. The "Art on the Corner" program makes for a pleasant stroll along Main Street that captures a true small-town atmosphere.
Surrounded by mountains and iconic rock formations, Grand Junction offers a different side of Colorado. Bordering the city is an oasis of wineries and orchards. Some of the state's best mountain biking spots are also found along these winding desert trails. In the city, you can even visit a variety of independent galleries and boutiques. For breathtaking natural beauty, don't miss the Grand Mesa or the Colorado National Monument's scenic Rim Rock Drive!
How to Get to Grand Junction, Colorado
Grand Junction is not the easiest place to get to by air. If you're looking to fly into the city, the airport is quite small. Only a few airlines fly in from nearby cities and only a few days a week. The most common routes are through Denver, Colorado; Las Vegas, Nevada; or Salt Lake City, Utah.
Driving to Grand Junction, Colorado is your best option if you're looking for a fun and scenic road trip! From Denver, it takes about 4 hours if you're driving straight through. However, if you're looking to break it up, there are many places to stop along the way either for a quick break or to stay overnight. If you're interested in stopping along the way, check out the towns of Breckenridge, Vail, Leadville, or Aspen. Taking the back road off the highway between Vail and Aspen will even let you cross the Continental Divide at Independence Pass (12,095 ft)!
The drive can also be done from Vegas or Salt Lake City, although these take a bit longer. Although, by travelling this way you can take advantage of the opportunity to stop at other national parks along the way!
Where to Eat in Grand Junction, Colorado
1. Main Street Bagel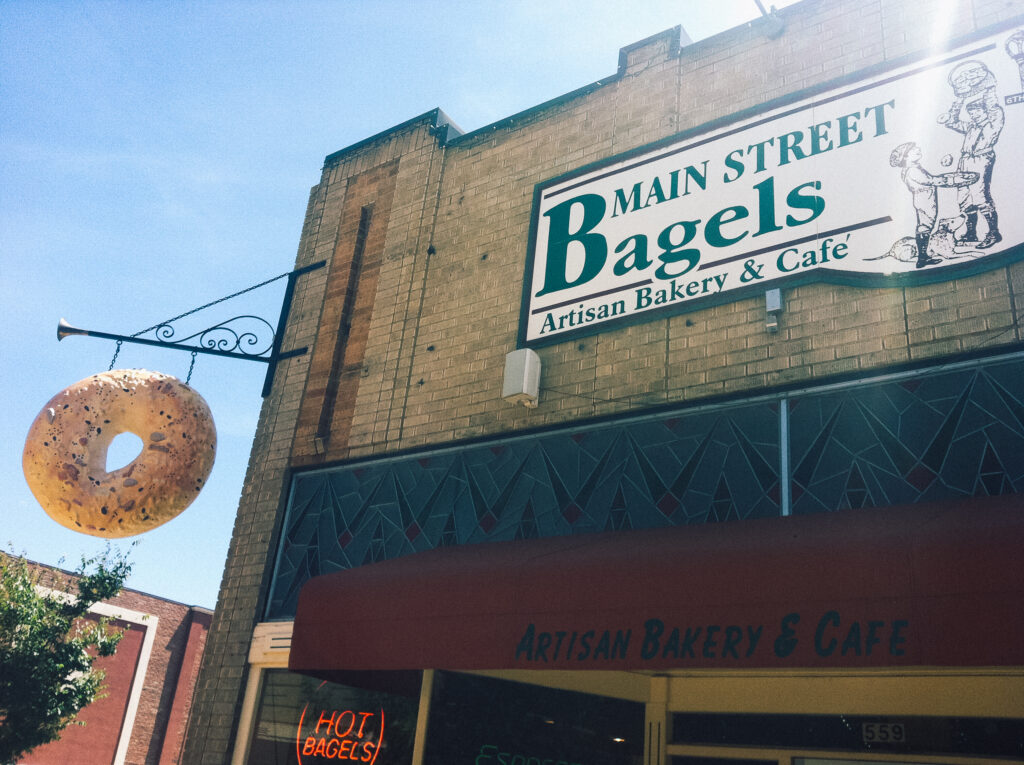 Main Street, Grand Junction is full of cute shops and cafes. If you're looking for a great lunch spot, it doesn't get any better than Main Street Bagel! A big open space that doubles as a local gallery with beautiful photos on the wall, this is the best place to catch up with friends. The sandwiches and bagels make tasty, quick lunches before going shopping or hitting the trails. Try the grilled cheese and one of their fresh-made smoothies – you won't regret it!
2. Cafe Sol
This cute downtown cafe is always packed since it's SO good! Cafe Sol offers a HUGE tempting selection of salads (the strawberry, spinach, feta and almond is delicious), fresh smoothies, and tasty paninis. There are great vegan and gluten-free options as well if bagels aren't your thing!
3. Hot Tomato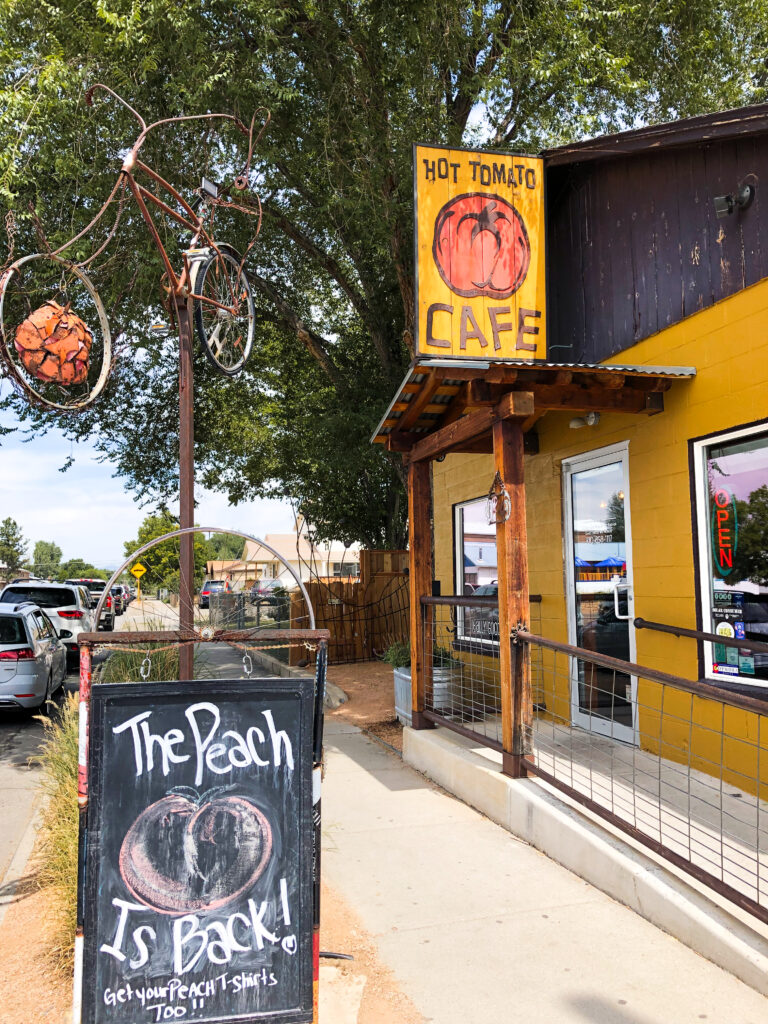 Hot Tomato is the perfect treat at the end of a long hike or bike ride in the desert. This lively, funky pizzeria in Fruita offers a biked-themed backdrop and very creative thin-crust pizzas. The slices are big and the patio is a perfect place to try some of their local beer on a sunny day!
What to do in Grand Junction, Colorado
1. Colorado National Monument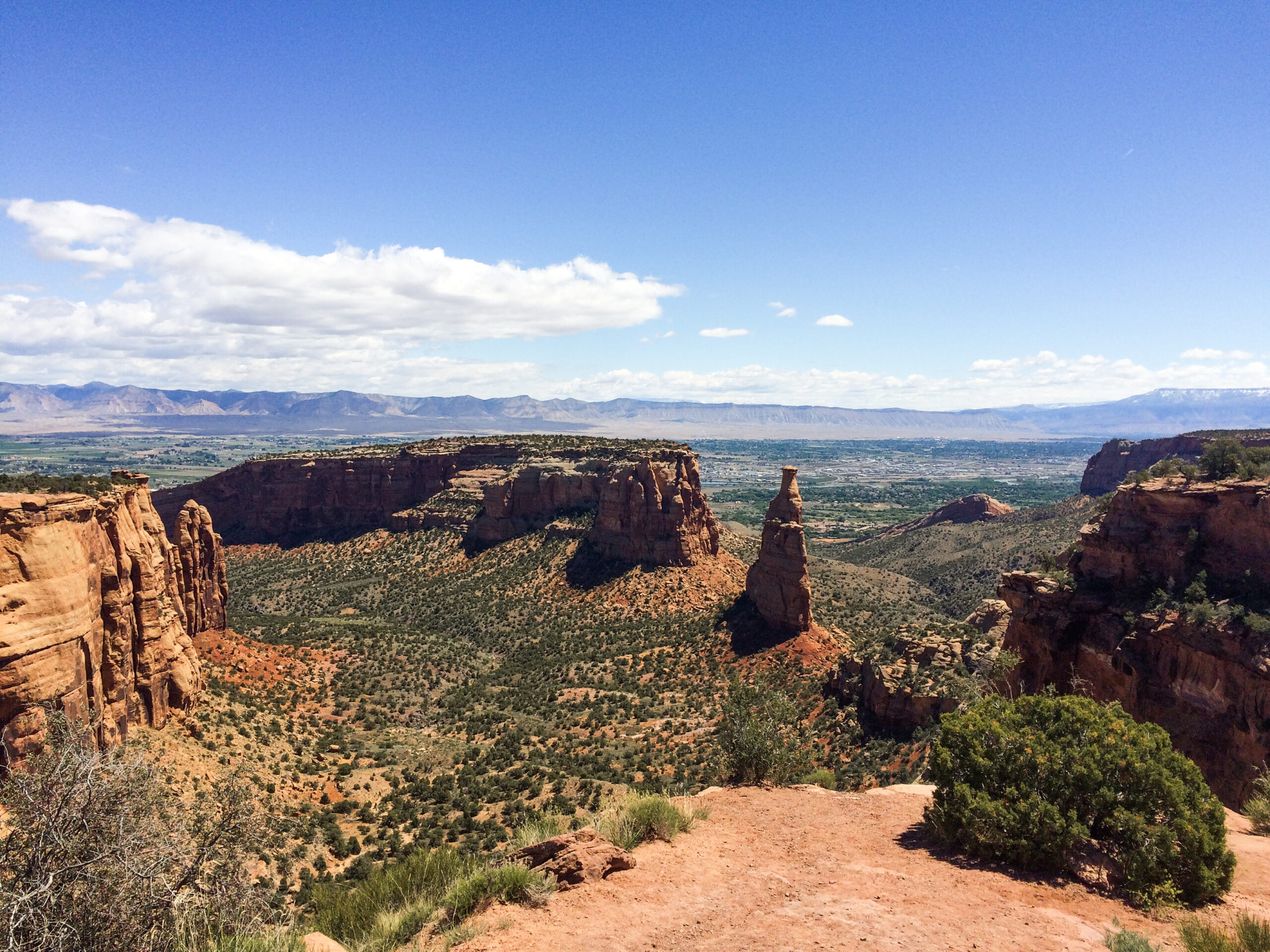 Colorado National Monument is a National Park Service unit that preserves one of the grand landscapes of the American West. 23,000 acres of sheer-walled canyons cut deep into sandstone and granite–gneiss–schist rock formations and towering monoliths exist within the canyon panorama. You can experience the sheer-walled, red rock canyons during the challenging twists and turns of Rim Rock Drive. You may even spy bighorn sheep on some of the rocks!
Colorado National Monument's 23-mile Rim Rock Drive is one of the most spectacular drives in the United States! There is a visitor center on the west side that contains a natural history museum and gift shop.
The monument's feature attraction is Monument Canyon, which runs the width of the park and includes rock formations such as Independence Monument, the Kissing Couple, and Coke Ovens. To view this wonder you can access Rim Rock Drive from either the west entrance near Fruita or the east entrance near Grand Junction.
This route also provides for a true "bucket-list" road biking ride with challenging ascents and descents, and views that are awe-inspiring. No matter if by car, bike, or foot, the Colorado National Monument provides scenery like no other. Driving across the Monument will have you feeling as if you've been sucked into the Disney's Cars landscape!
2. River Rafting on the Colorado River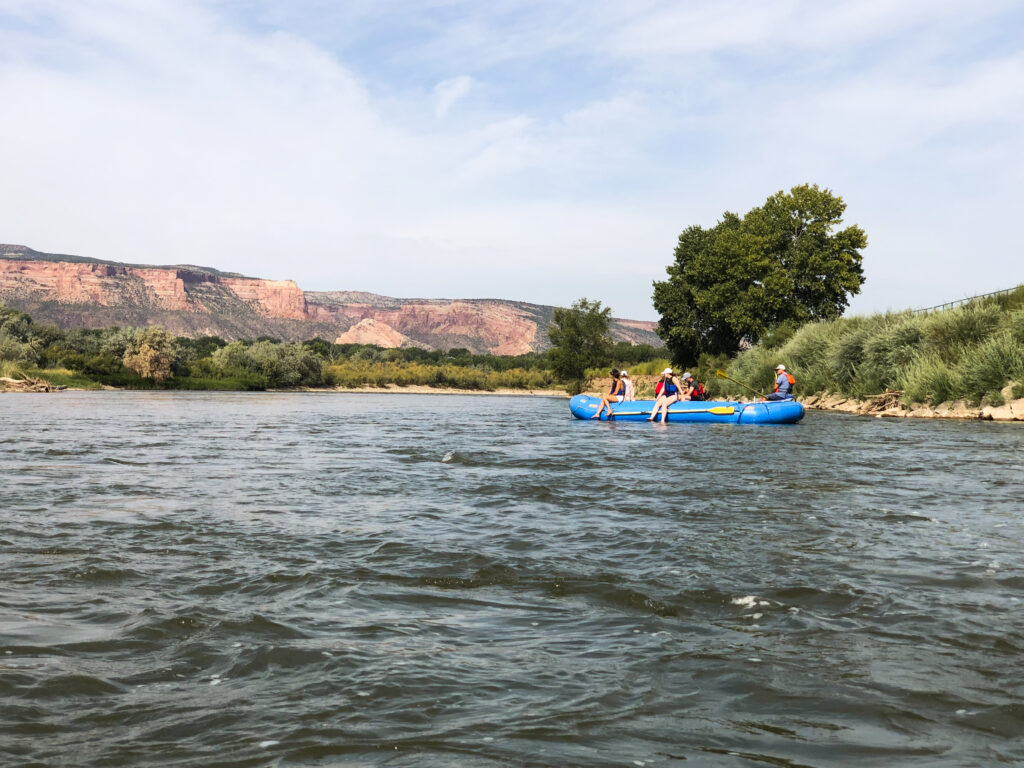 River Rafting on the Colorado River is an absolute MUST-DO experience for anyone in Grand Junction! We've used Rim Rock Adventures multiple times and have always had a great experience. You can choose from either the 1 ½ hour, 3-hour, or full-day adventures. You'll also have the choice to paddle your own inflatable kayak or let the guide row you downriver. After doing this 3+ times it never gets old! All of the guides we've had have been well-experienced and knowledgeable.
Doing the 3-hour rafting adventure between Grand Junction and Fruita lets you experience a small piece of quiet desert paradise. Depending on the conditions, the trip is usually quite flat water with just a few small ripples. This means there are usually some opportunities to cool off and swim around in the river. I have fantastic memories of these adventures!
3. Palisade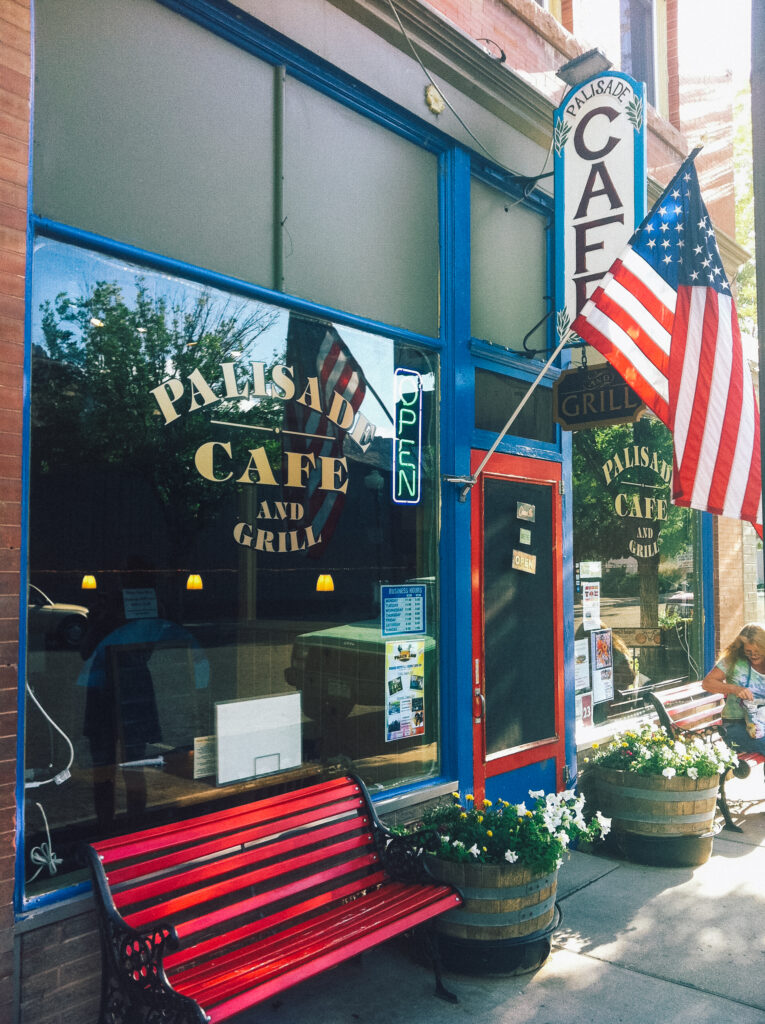 Palisade is a small town that is part of the greater Grand Junction area. When driving in from Denver you'll pass between the stunning Mt. Garfield on your right and Palisade on your left. Palisade is known for its peach orchards and wine vineyards, as the climate here allows for a long growing season. This makes Palisade "The Peach Capital of Colorado" and a perfect stop to enjoy the old town and visit its many farmer's markets.
4. Fruita
Fruita is another small town that's part of the greater Grand Junction area. It is especially popular with mountain bikers due to its proximity to the west entrance to the Monument. It's also known for other outdoor activities like its hiking trails and river-rafting areas. After a fun day in the sun, relax with a slice of pizza at Hot Tomato before heading back into Grand Junction!
5. Mt. Garfield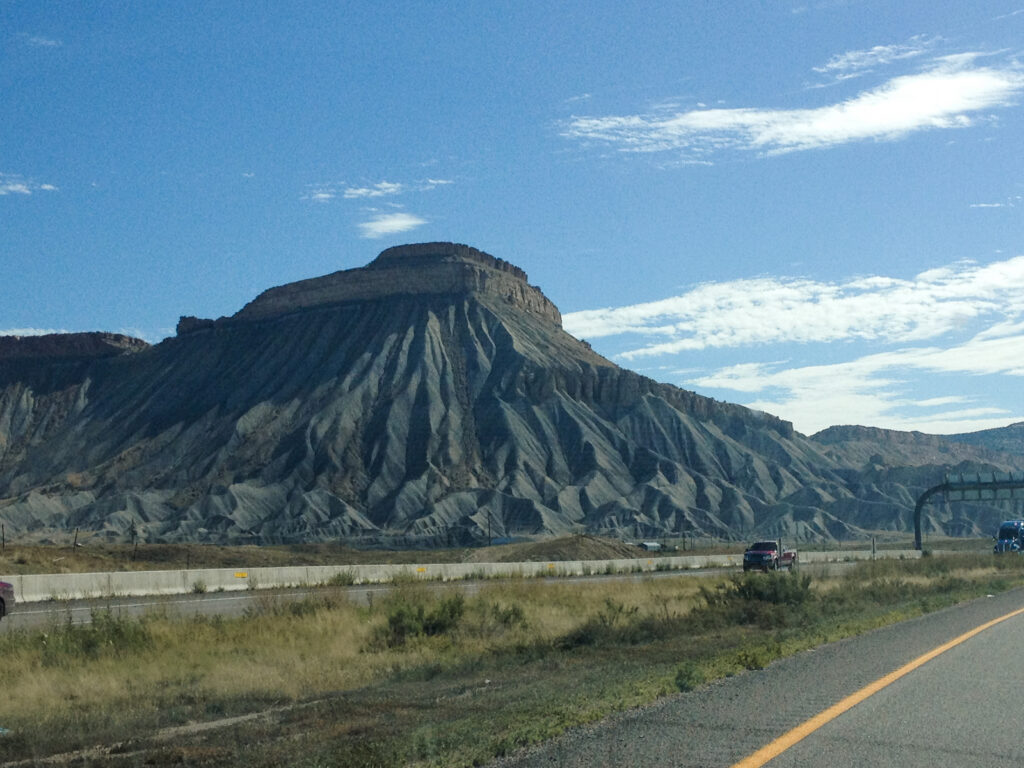 Mt. Garfield is the highpoint of the Book Cliffs, just north of Grand Junction, and overlooking the town of Palisade. The mountain was named after President James Garfield after his death. There are two hiking trails that you can use to ascend the mountain. One trail takes users through four steep miles to the top of the iconic Mt. Garfield, where you'll be rewarded with a spectacular view of the valley below!
6. The Little Book Cliffs Wild Horse Area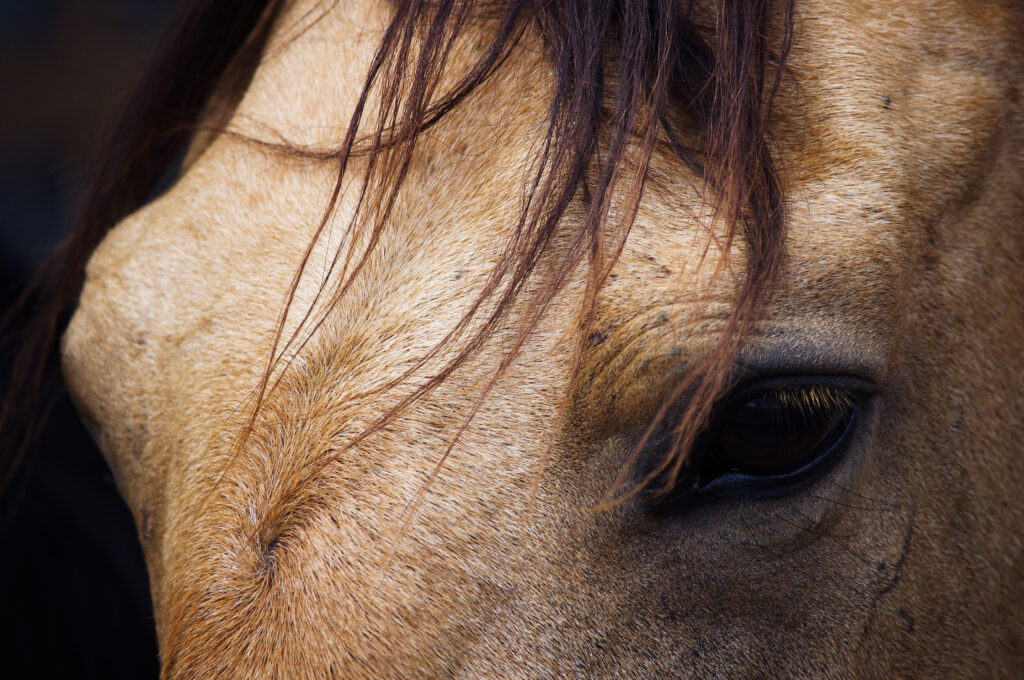 The Little Book Cliffs Wild Horse Area is one of only three ranges in the U.S. that has been set aside specifically to protect wild horses. It covers over 36,000 acres of rugged canyons and plateaus. More than 100 horses roam the brush-covered hills.
However, visiting the area doesn't guarantee you'll see the wild horses as they usually only appear in the early morning and late evening hours. I haven't had the pleasure of seeing the wild horses yet so this is still high on my to-do list!
7. Monument Canyon Petroglyphs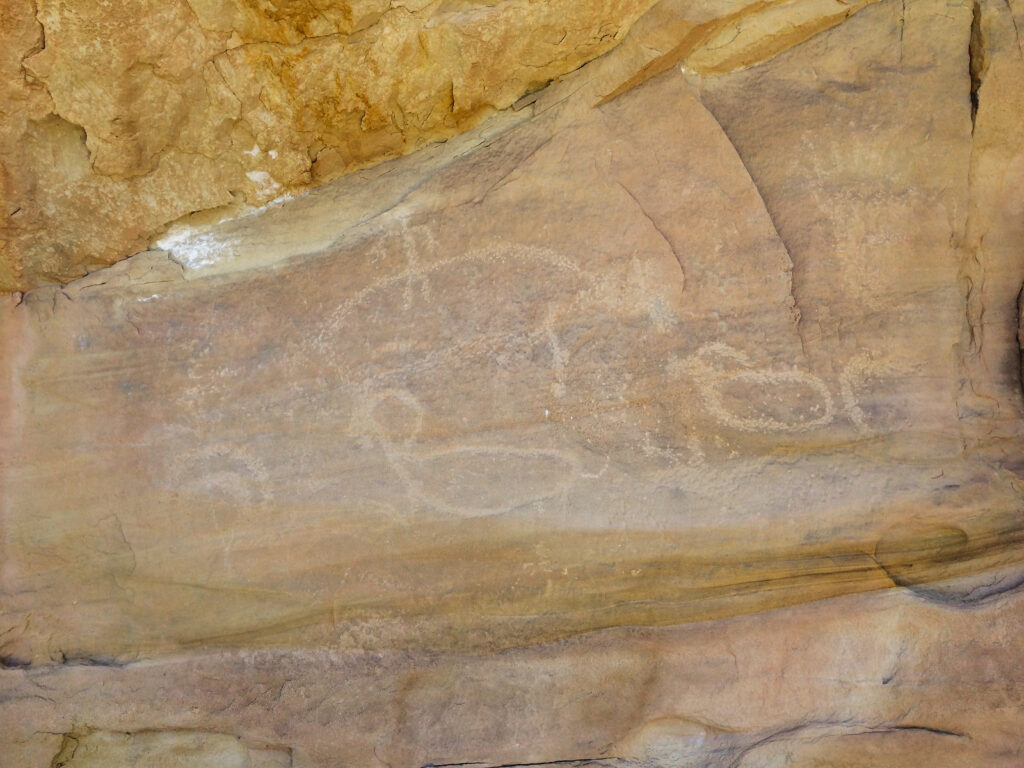 Another cool thing to do in Grand Junction is going hiking to find petroglyphs! The instructions for the trail can be found here as it is hard to find otherwise. We wouldn't have known about this special place without local help. The petroglyphs look Archaic in style, but not much is known about their origin. Still a very unique activity for the area!
8. Steadfast Steeds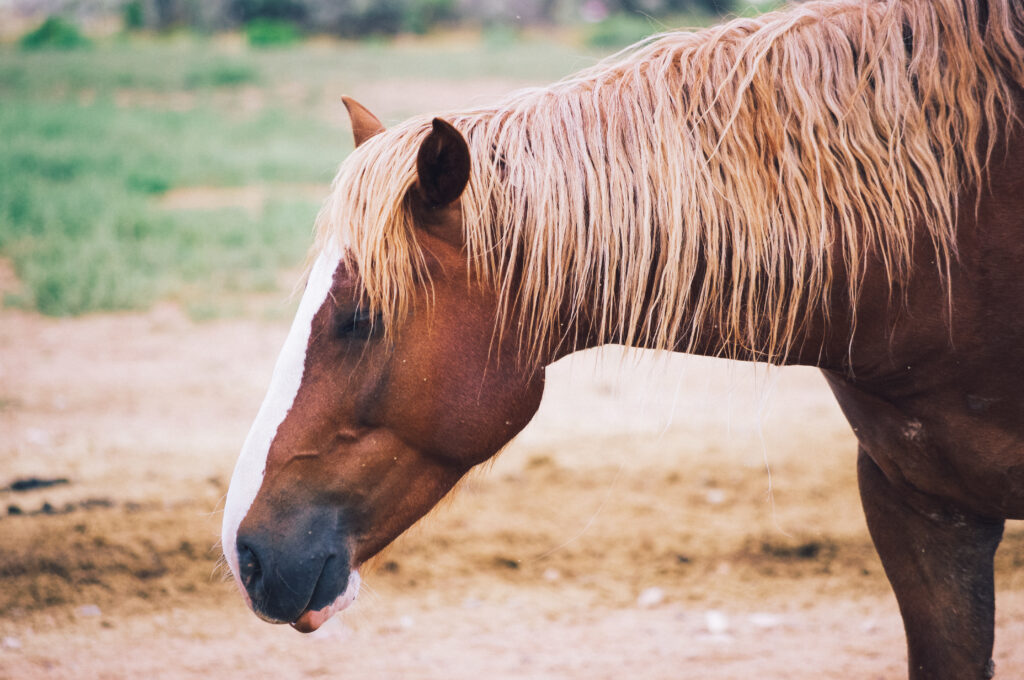 Steadfast Steeds is a Colorado leader in supporting Mustangs and other wild horses that still enjoy their freedom. One of the ways they do so is by providing sessions in which you get to work with a formerly-wild horse. Each session is designed to be unique to the individual that is participating. There's no horse experience necessary and this isn't a riding activity; this is an alternative to seeing the wild horses and instead, working with those that were once wild for a great cause.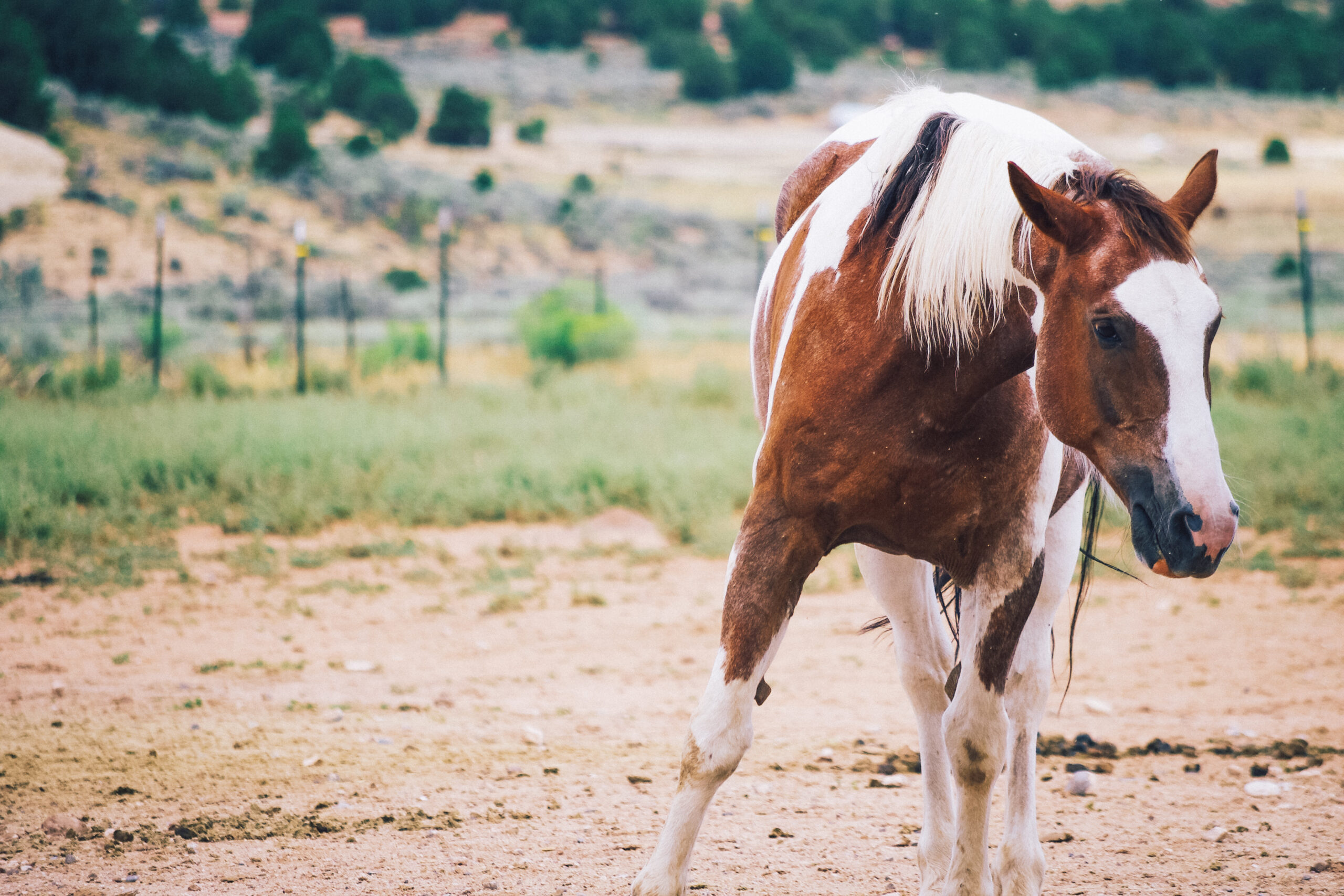 The horses are utilized as co-facilitators in the session. They help by offering instant, non-judgmental feedback through the use of multi-sensory awareness (MSA). Wild horses are masters of MSA as they utilize their entire body to perceive their surroundings and empowers those working with them to accelerate their personal development!
Final Thoughts on Grand Junction, Colorado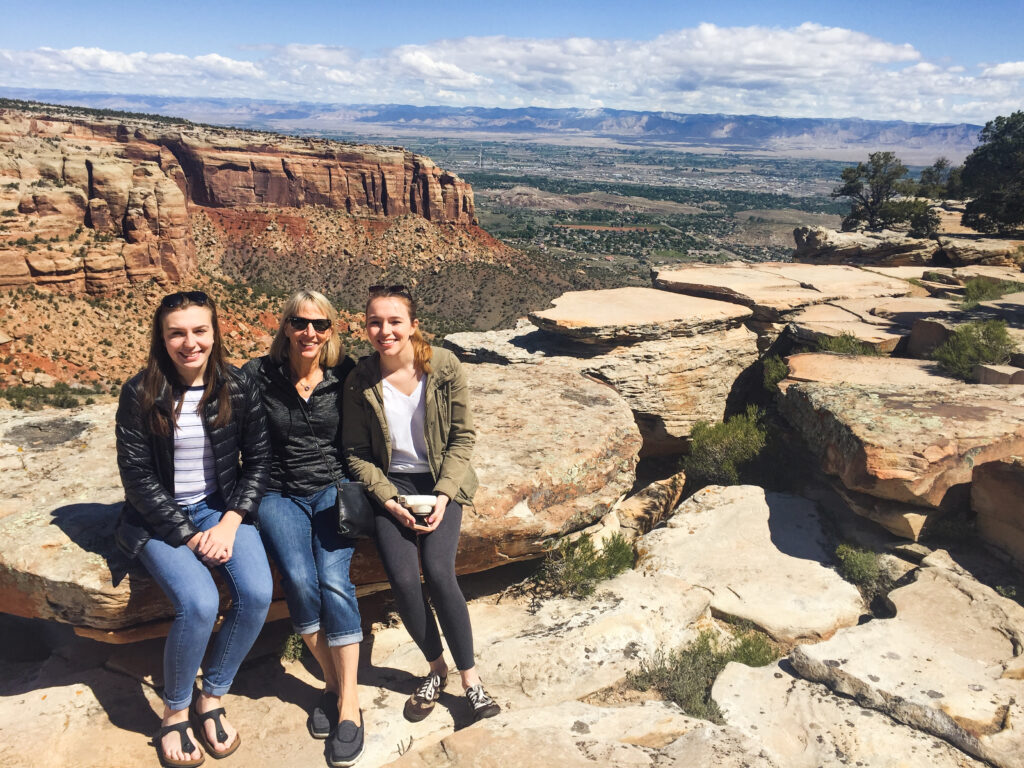 Grand Junction is not your typical picture of Colorado, but it's very much a hidden gem! Without knowing the history of the area or the amazing things it offers, many people would pass through without fully enjoying what the city has to offer. There's so much to do in Grand Junction that it makes a perfect weekend trip! It's an outdoor-lover's paradise in a very unique setting! After visiting four times now, I'd still happily go back again many more and enjoy all that Grand Junction has to offer!
Kelly xo
Pin it for Later!