Everything You Need to Know About the Big Island of Hawaii
When people think of Hawaii they imagine iconic Waikiki Beach with Diamond Head in the distance or the relaxed vibe of Maui. However, I'm here to talk about why you should consider spending 1 week on the Big Island of Hawaii! Here on the biggest Hawaiian island is a frontier of diverse terrain that's best explored by a car—better yet something with 4WD if you're considering something more adventurous!
On the Big Island of Hawaii, you can see everything from black sand beaches to snow-capped volcanoes with stark desert landscapes reminiscent of Mars. The Big Island is still a baby in geological terms as it's less than a million years old. Today at Hawaiian Volcanoes National Park you can visit Kilauea, the world's most active volcano, that recently erupted in 2018. It's full of many other geological wonders as well, including Mauna Kea, the world's tallest mountain!
The island is also historically significant as Kamehameha the Great, who unified the Hawaiian Islands, was born in Kohala and died in Kailua-Kona. Captain Cook also died here. Kona today is most known for its coffee beans that have become famous worldwide. The Big Island of Hawaii may not have the reputation of the other Hawaiian Islands, but it's one of the best places to experience the true feel of Hawaii!
Main Cities on the Big Island of Hawaii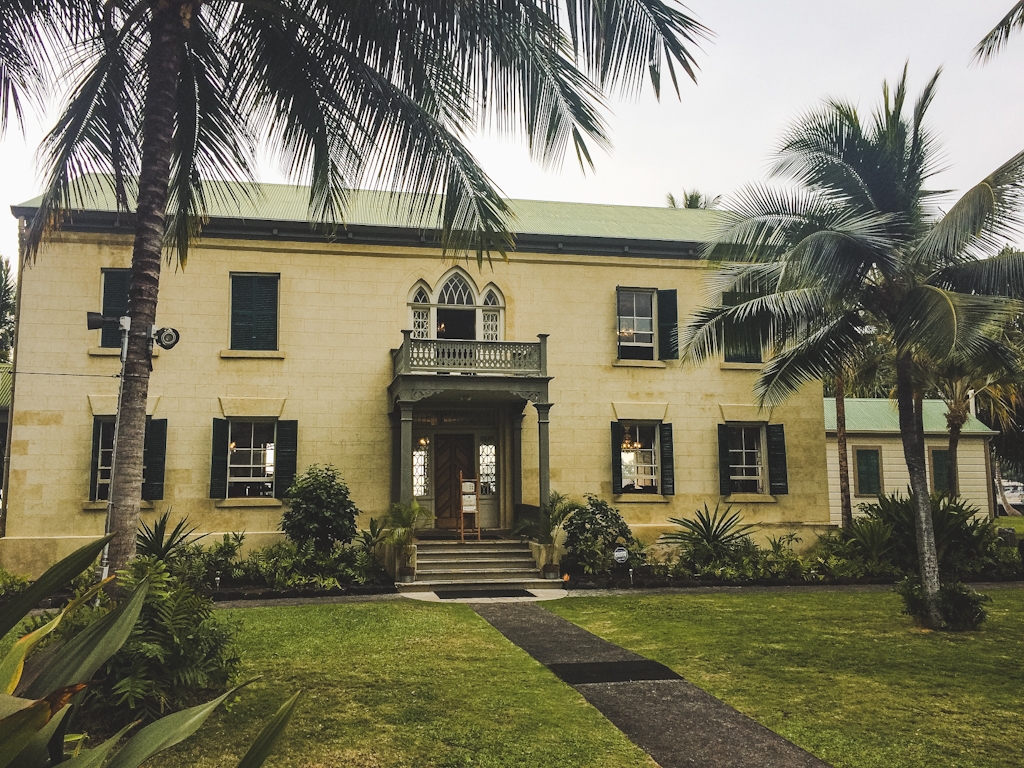 The Big Island has two main cities if you're looking to stay in a busier area with more shops and restaurants nearby. There are Kona and Hilo. Kona is on the west side of the island, close to the main airport and is more popular with tourists. For an awesome dinner and fun spot, check out Kona Brewing Company—their beers are found worldwide.
Hilo is a former sugar town and remains mainly free from tourist traps. It has beautiful jungles, farmers' markets, and historic storefronts. The pace is leisurely here compared to other spots on the island!
Where to Stay On the Big Island of Hawaii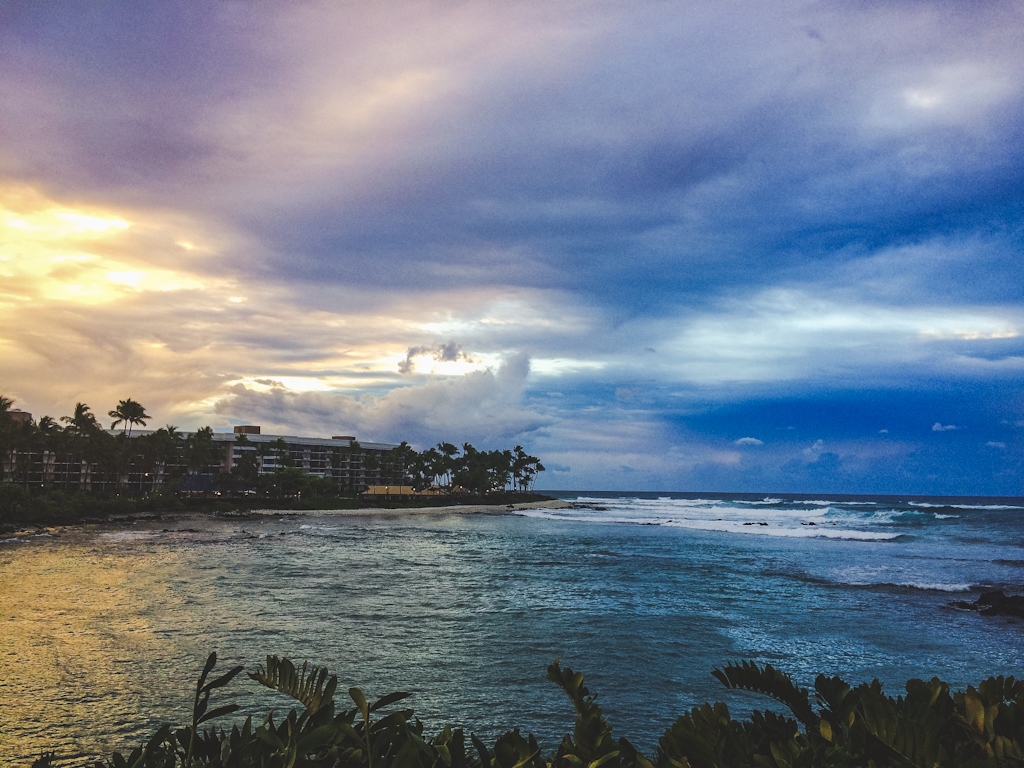 If you're looking for more of a resort feel with your family, there are places on the west side of the island that offer beach areas. We stayed at the Hilton Waikoloa Village in Waikoloa, which is huge and absolutely beautiful! There's no natural beach here, but the man-made lagoon is perfect for paddleboarding. Turtles often swim in here to get away from the rocky areas of the beach.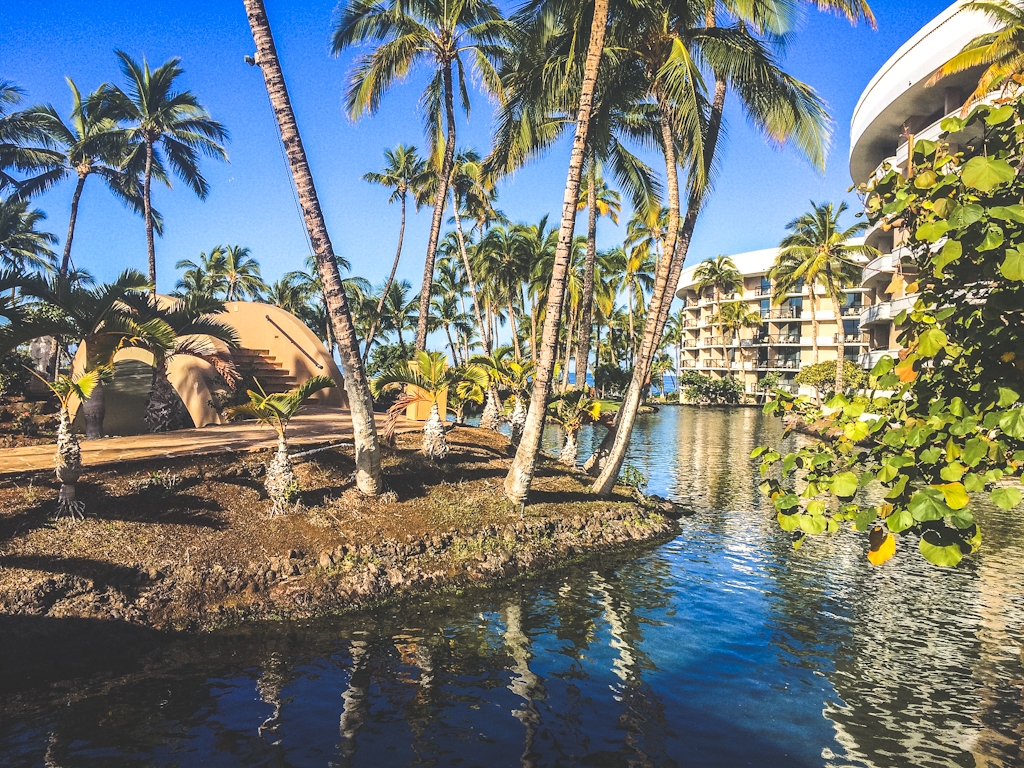 Getting around the resort can take a while, but they have a tram and a boat that you can catch to transport you across the property. We stayed in the furthest building from the parking lot, so walking could take 20+ minutes to get to your car. However, the main hallway that stretches through most buildings features 1000+ works of art and historic pieces from the Asia-Pacific region!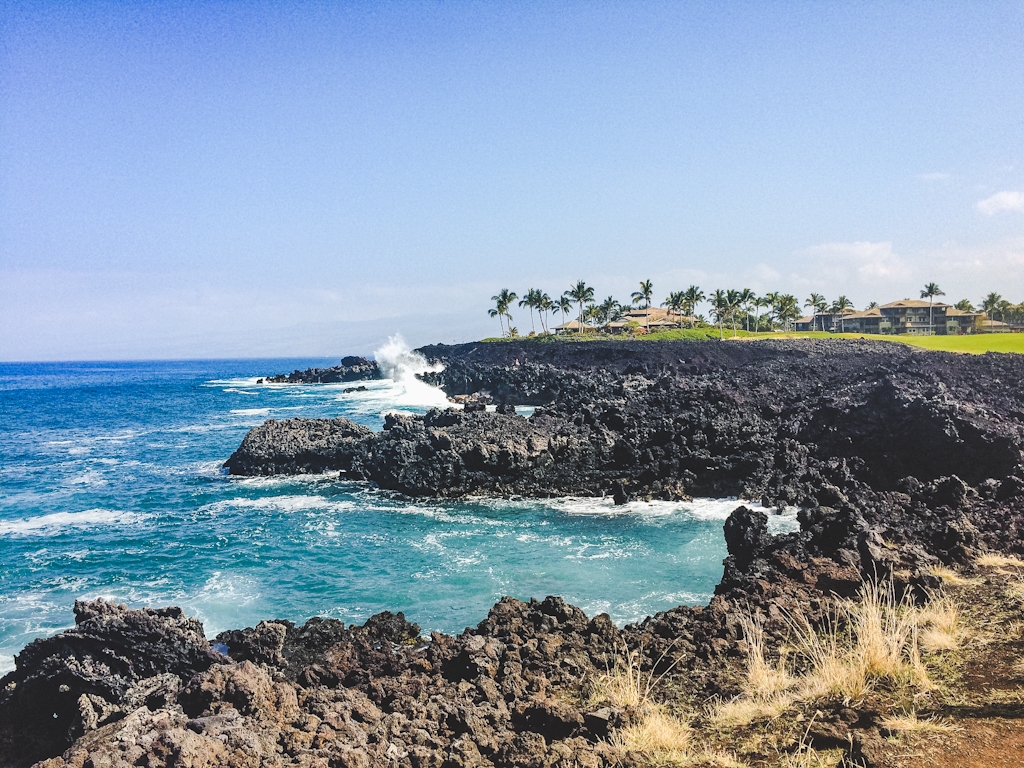 Waikoloa has other resorts and timeshares around so there are plenty of shops and restaurants if you're not always wanting to drive very far. Waikoloa also features a Petroglyph Preserve with many petroglyphs dating back to the 16th century. To get here, park at the Kings' Shops and walk for five minutes on the signposted path.
Keep an eye out for feral cats as well! Hawaii is home to one of the biggest feral cat colonies in the world. Many volunteers and organizations feed the cats and trap and neuter them. Some are very friendly and will come up for some love, others will keep their distance.
What to Do On the Big Island of Hawaii
1. Mauna Kea's Summit Area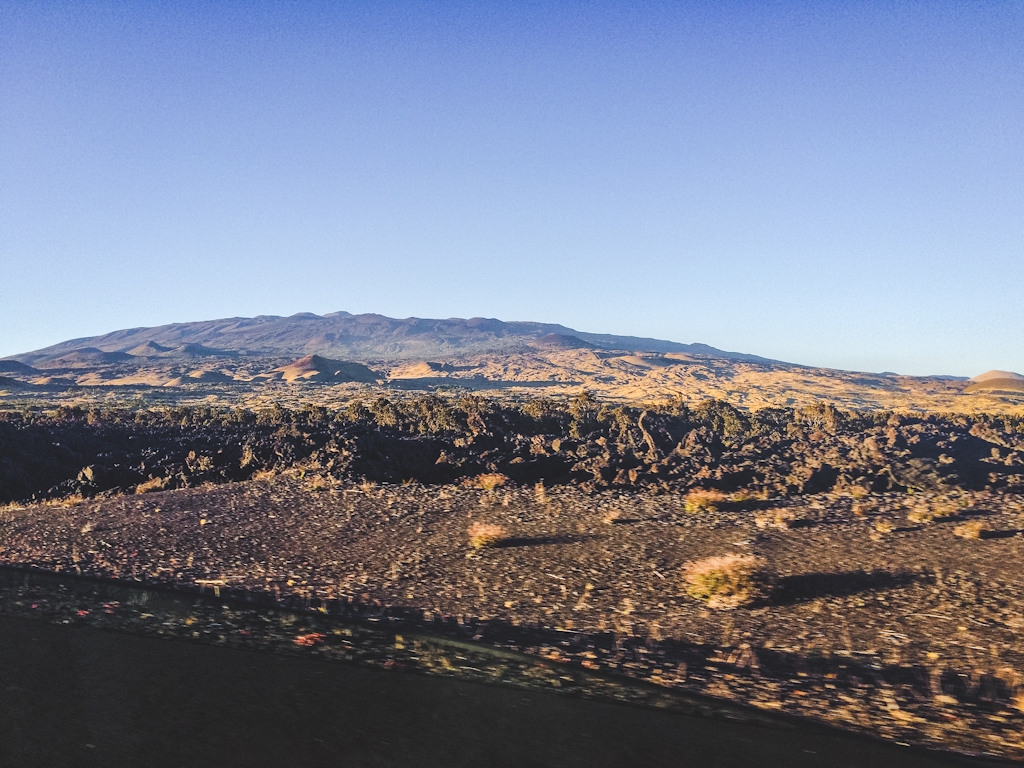 At 13,796ft in the air, you are above 40% of the atmosphere—which shows in its Mars-like terrain. Mauna Kea's summit also features the greatest collection of telescopes on earth. While the observatories are closed to the public, you can still access the summit if you have a 4WD vehicle. Otherwise, the visitor's centre also offers amazing views and has a much smaller chance of encountering snow.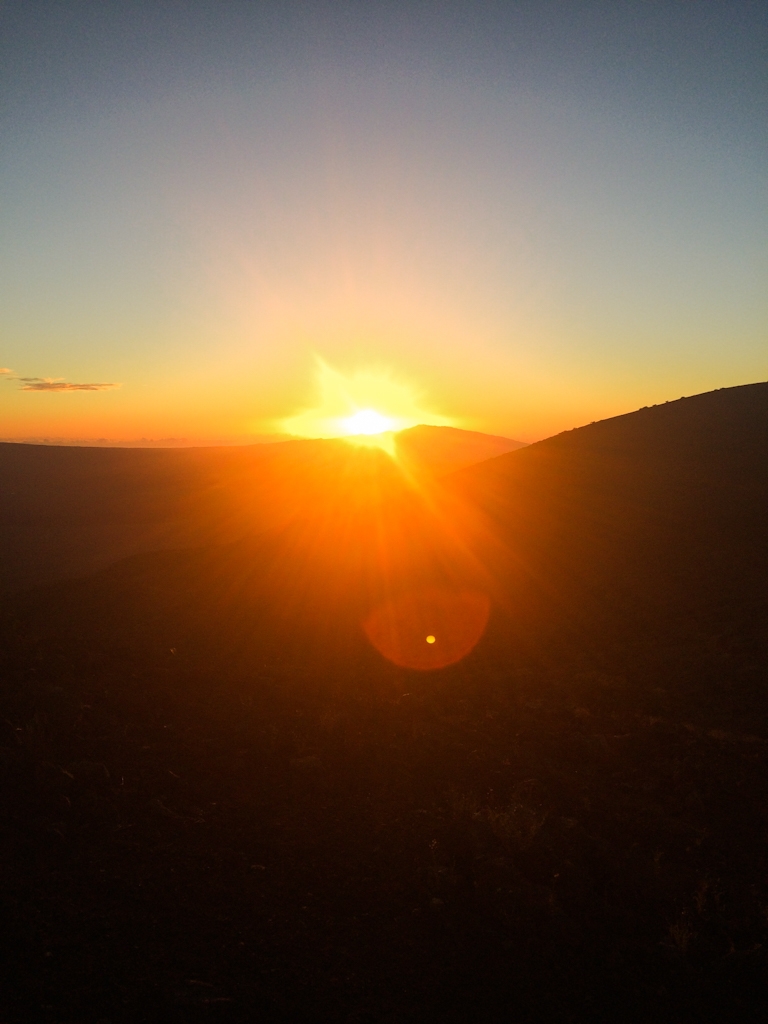 Most people come to Mauna Kea to see the sunsets or stargaze at the clearest skies you'll ever see. No matter what, visiting Mauna Kea is a must! Just remember to bring a jacket as it's very chilly up there!
2. Mauna Loa
The world's largest subaerial volcano, Mauna Loa (Long Mountain) is so massive that it's hard to see its summit (13,678ft) unless it's a perfectly clear day. Its bulk makes up half of the Big Island of Hawaii, stretching over 60 miles long. Mauna Loa is so heavy that it has actually compressed the earth's crust underneath it. This means that from its true base to the summit, the volcano is 56,000ft (10.6 miles) tall. Since 1843, Mauna Loa has erupted 33 times.
3. Hawaii Volcanoes National Park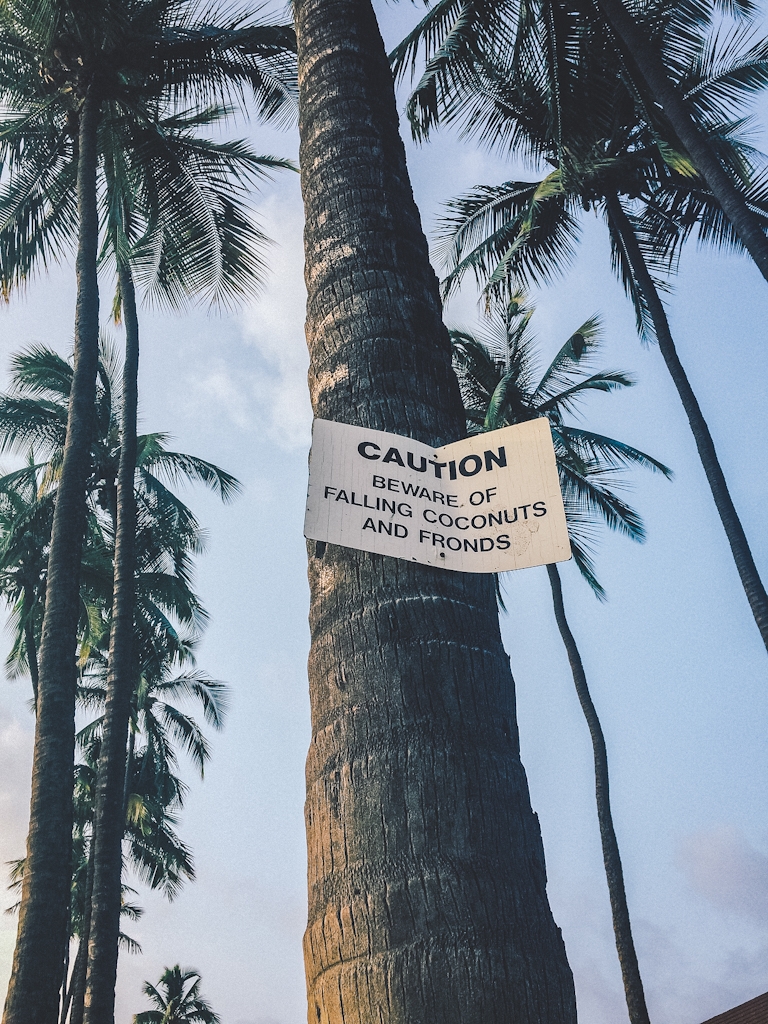 Hawaii Volcanoes National Park stands out with it's two active volcanoes (Mauna Loa and Kilauea) that represent the ongoing growth of the island. I visited in February 2017 so I can't speak to the state of the park since then. The park was closed for several months during the 2018 lower Puna eruption, after which all active lava flows ceased. Apparently 90% of the park has reopened, but before visiting make sure to research what spots are open!
The park also contains lava deserts, steaming craters, lava tubes, and ancient rainforests. Near the crater, take a look at the impressive plumes that steam vents produce. Hot rocks below the surface boil rainwater producing the steam. No matter what you're able to see, Hawaii Volcanoes National Park is sure to impress!
4. Kilauea Visitor Center & Museum
Kilauea Visitor Center & Museum should be your first stop on your visit to Hawaiʻi Volcanoes National Park. Helpful and patient rangers can advise you about volcanic activity, air quality, road closures, and hiking-trail conditions. There are also interactive museum exhibits that are family-friendly and will teach people about the park's ecosystem and Hawaiian heritage. The bookstore inside sells any type of souvenir you could want as well as supplies if you decide to hike.
Kilauea volcano lies at the center of activity in Hawaii Volcanoes National Park. The unassuming bump on Mauna Loa's southeast flank would be easily overlooked if not for its massive steaming crater. In 2018, the volcano's caldera collapsed, shooting a plume of ash 30,000ft high. Researchers initially thought Kilauea was just a vent of Mauna Loa, but later discovered a separate lava system. How active Kilauea will be is subject to Pele, the Hawaiian goddess of fire who makes her home here.
5. Halemaʻumaʻu Crater
The overlook off of Crater Rim Drive in Volcano National Park is your official viewing spot for the Halemaʻumaʻu Crater. When I visited in 2017, the crater was about 3000ft across and 300ft deep. It maintained an active lava lake until the eruption in 2018 when the crater collapsed as the Kilauea summit floor sunk 1500ft and widened by more than 1 sq-mile. I'm not sure how the viewing conditions are today since the eruption.
Halemaʻumaʻu is a crater within the greater crater of Kilauea Caldera. From 1983 to 2018, it spewed a constant column of fire-breathed volcanic ash and gases. Now its floor was discovered by scientists to be cradling a pond of water in 2019 for the first time in recorded history.
6. Chain of Craters Road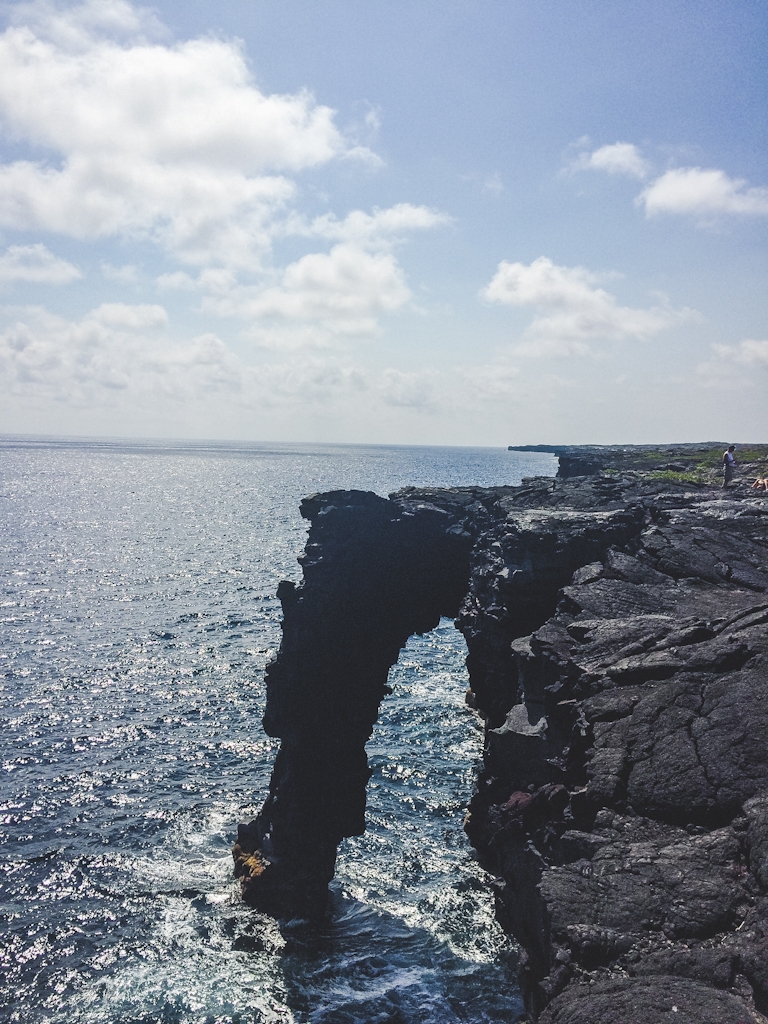 Chain of Craters Road is a 19-mile long winding paved road through the East Rift and coastal area of the Hawaii Volcanoes National Park. From here you can visit the Holei Sea Arch that's formed from the sharply eroded lava-rock cliffs. Visible from near the road's end, this ephemeral high rock arch is a dramatic landmark. The same waves that created it will destroy it entirely in the next couple hundred years.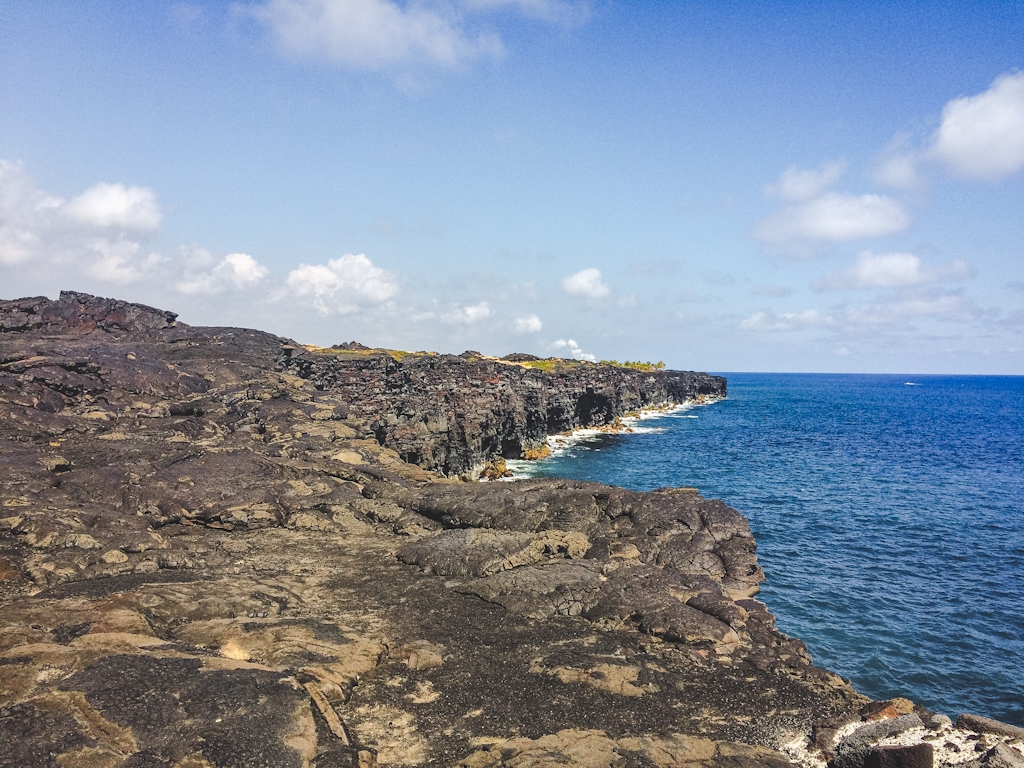 The "end of the road" used to feature a section where the lava met the ocean waves, but since 2018 that has stopped.
7. Thurston Lava Tube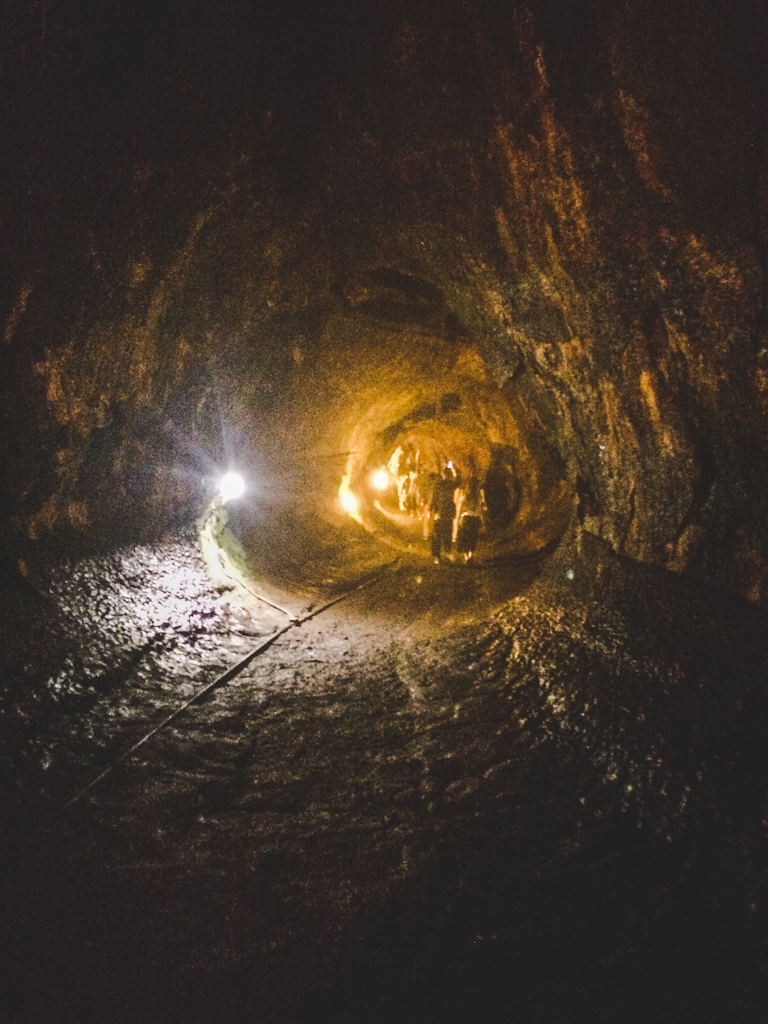 On Kilauea's eastern side, Crater Rim Drive passes through a beautiful rainforest to the parking lot for the popular Thurston Lava Tube. Lava tubes form when the outer crust of a lava river hardens while the liquid beneath the surface continues to flow through.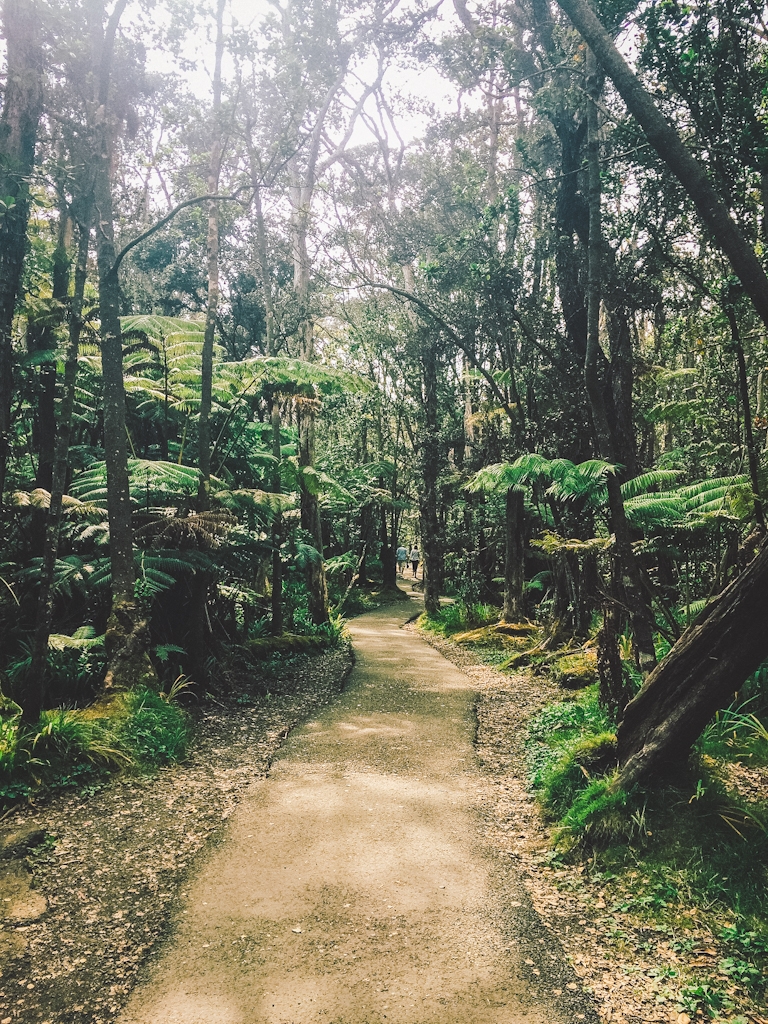 A short 0.3-mile loop walk starts in an ohia forest before heading underground through a gigantic lava tube. The tube was closed for ongoing safety assessments relating to the 2018 eruption but was expected to reopen in 2020.
8. Punaluʻu Black Sand Beach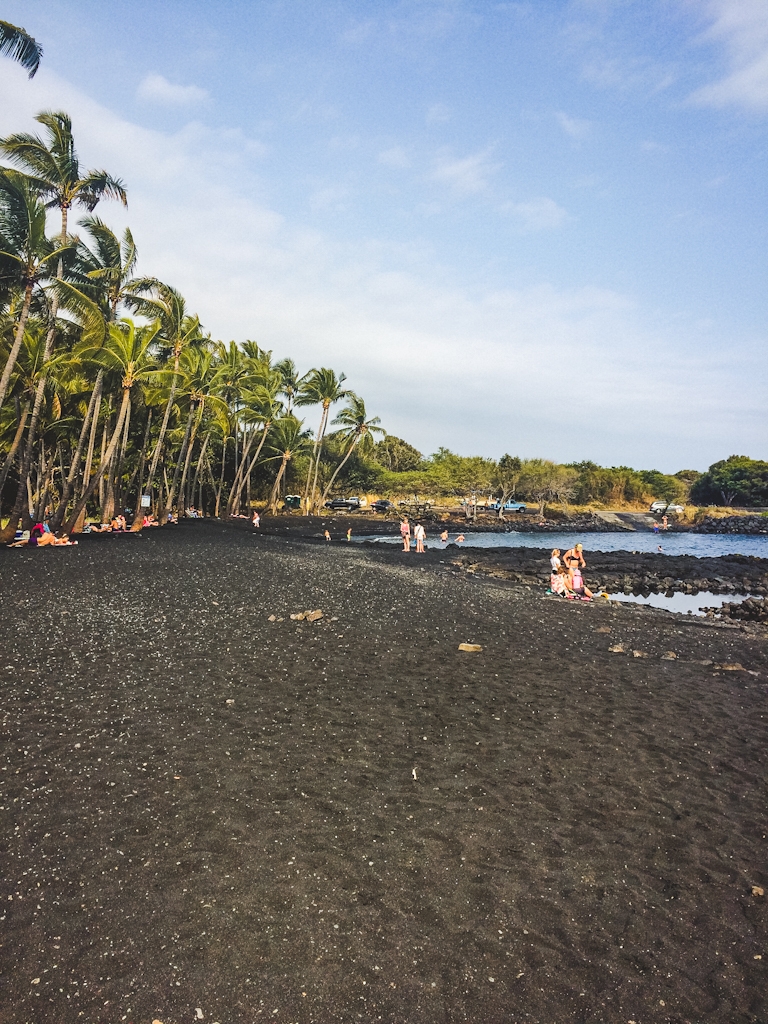 The Punaluʻu Black Sand Beach is unlike most other beaches you picture in Hawaii. Gone are the long stretches of white sand and instead see the black sand formed from basalt from Mauna Loa eruptions.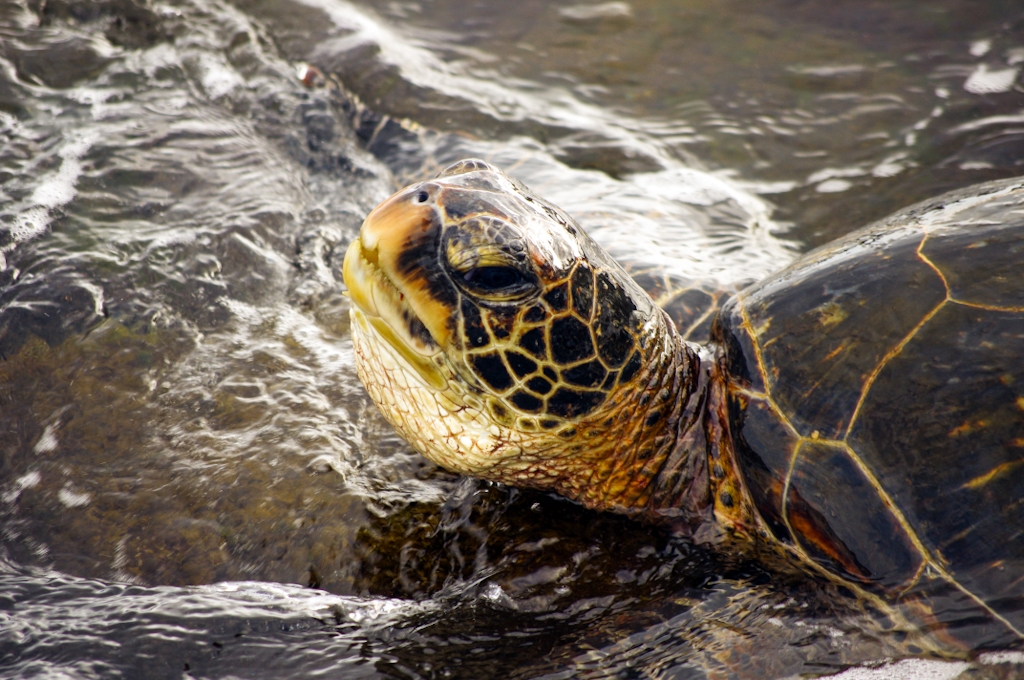 The rocky, cold waters and undertows make swimming undesirable for most. Although, the green sea turtles (honu) love it and are often seen here basking in the sun or bathing near the rocks. Whether you're stopping here for a quick visit or the whole day, this beach is one of the most beautiful on the Big Island!
9. Kealakekua Bay State Historical Park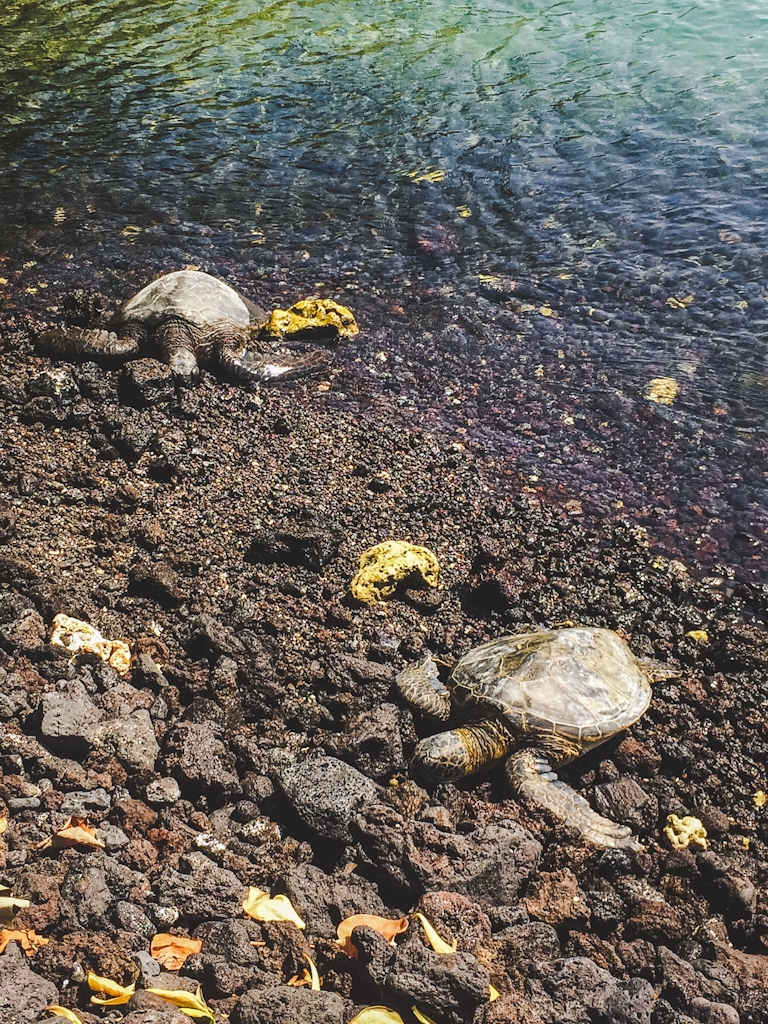 Historic Kealakekua Bay is famous for what lies below the waves. Here the abundant sea life and coral are the focus of local organizations working to preserve the area's natural beauty. Kealakekua Bay is a giant real-life aquarium of tropical fish, honu and spinner dolphins.
The other part of what makes this bay special is that it's also home to the Captain Cook Monument. The tall white obelisk in Kaʻawaloa Cove marks the spot where Captain Cook was killed by the Hawaiians in 1779. In 1877, the Kingdom of Hawaiʻi deeded the land that the monument stands on to Britain. Behind it lie some scattered stones and foundations marking the ruins of the ancient village of Kaʻawaloa.
10. Waipiʻo Valley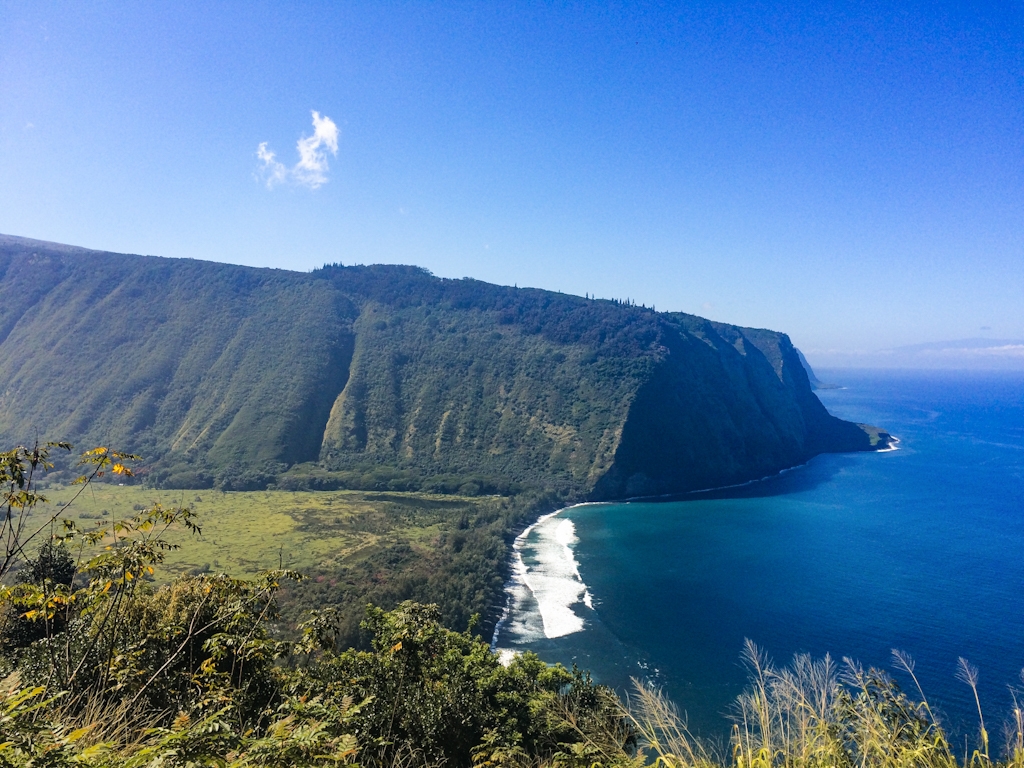 Waipi'o Valley is one of the Big Island's most iconic views. Located at the end of Hwy 240, this lookout offers a stunning view of the lush valley below. You can stay at this scenic viewpoint, but if you have time you should hike down to the waterfalls, wild horses, and black-sand beach below. The steep access road puts off many people, but once down you can explore the valley on foot or by horseback.
11. Pololu Valley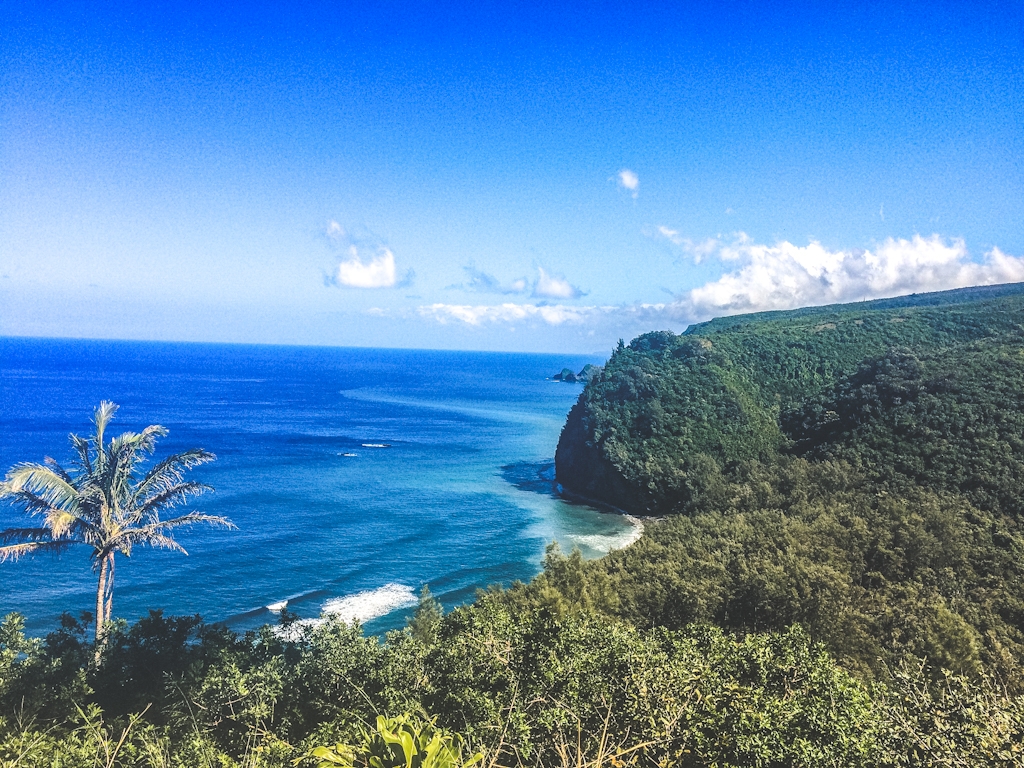 It is tough to choose between Hawaii's two emerald valleys so make sure you see both! Pololu Valley is also home to waterfalls and a black-sand beach. But Pololu Valley retains tranquillity that Waipi'o doesn't, due to its remote location. It's a 10-minute hike down into the valley, and that's the only way in.
12. Akaka Falls State Park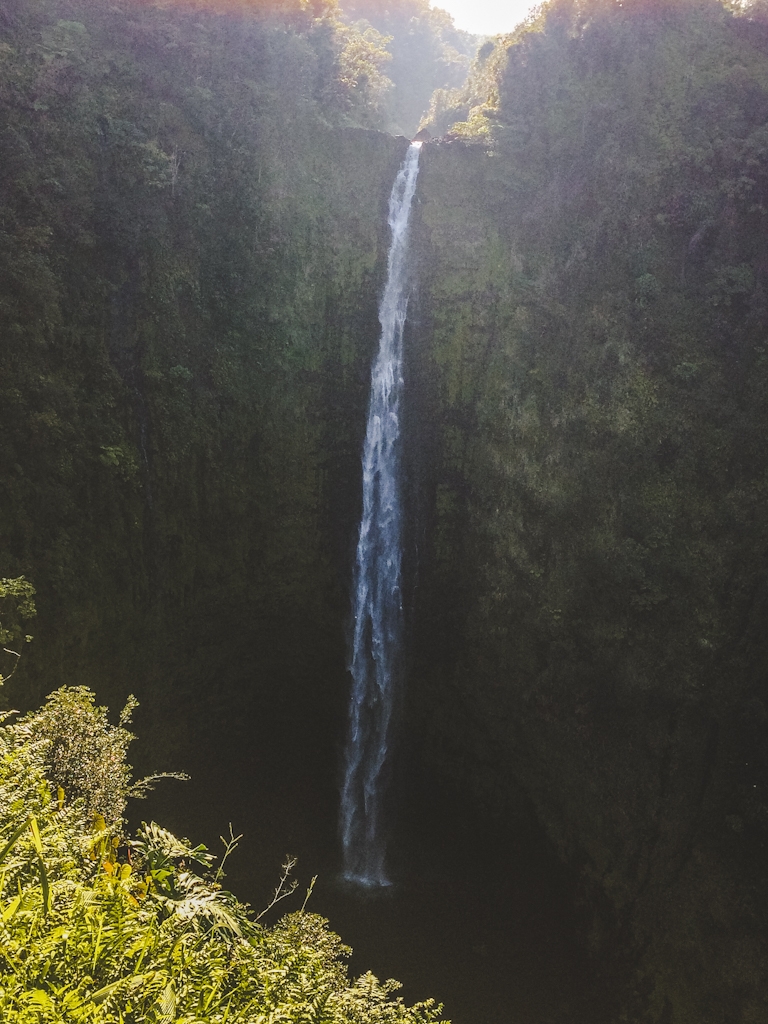 This not-so-hidden jewel of a 420-ft high waterfall is located in a rainforest with surprisingly easy access! This easy walking trail loop starts in the parking lot and passes Kahuna Falls (100ft) before you get to the grand Akaka Falls.
These waterfalls are most impressive after seasonal rains. No matter the season, for ideal photo conditions, go in the morning since the falls face eastward. This is a family-friendly hike and great for those not wanting to do a larger trek!
13. Kamehameha the Great Statue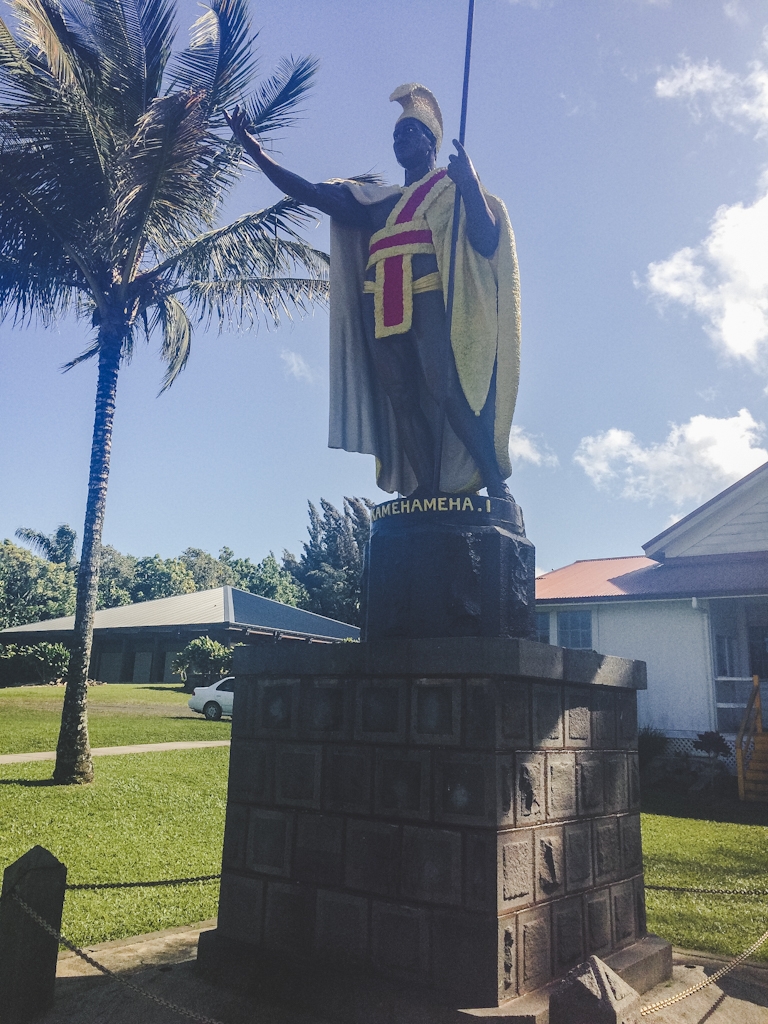 The statue on the front lawn of the Civic Center in Kohala is best known for its famous twin in Honolulu that stands across from the Iolani Palace.
The Kapaʻau one here on the Big Island was the original. It was constructed in 1880 in Florence. However, when the ship delivering it sank, a duplicate statue was cast and erected in Honolulu in 1883. Later, the sunken statue was recovered and placed here at Kamehameha's childhood home.
Final Thoughts on the Big Island of Hawaii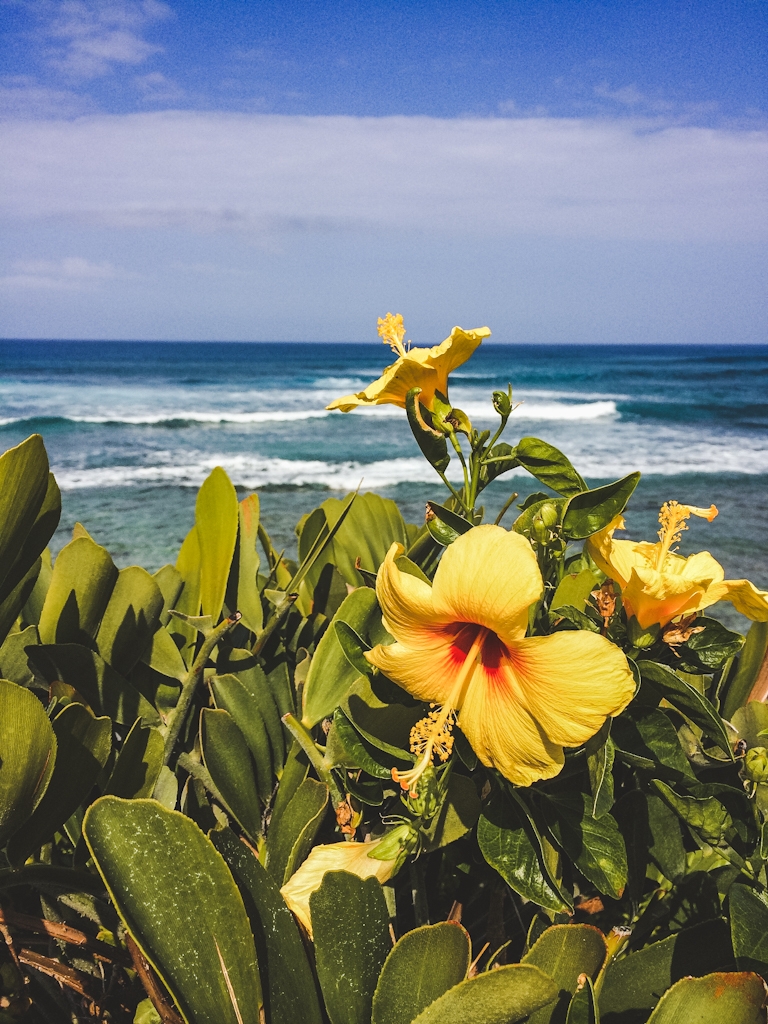 The Big Island is one of those places that is full of surprises! I went there not knowing much about the island but discovered that although it's similar to Maui and Oahu in certain aspects, it also retains a true Hawaiian feel that gets lost in the tourist bustle of the others. The land here is still very raw and new. You could see it literally growing until the lava flow stopped in 2018 and there is an ere of mystery here since the island is much larger and less developed than the others.
The Big Island offers everything you could want out of a Hawaiian vacation and more! This is not a place to just stay in a resort for a week. However, if you are looking for other resort ideas then check out Mazatlán. If you don't explore the island you are definitely missing out. Although it's only been three years since I visited, I can see so much has already changed and I can't wait to go back again in the future!
Pin it for Later!